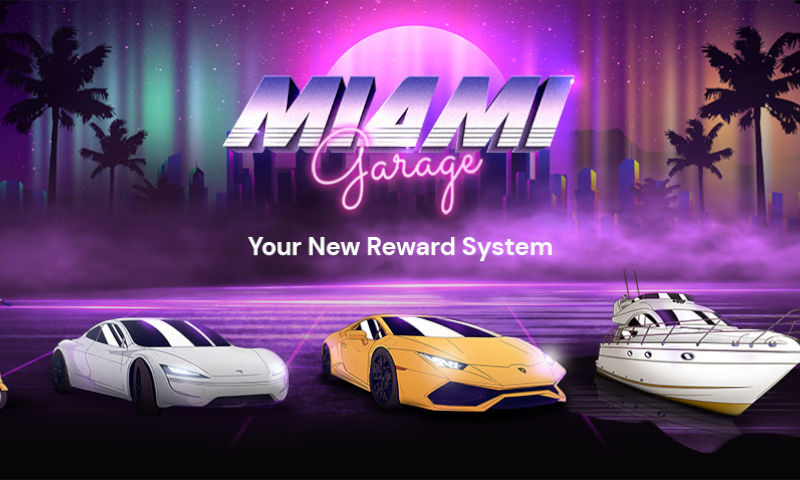 FortuneJack has come up with a brilliant way to give their players even more bonuses. Miami Garage is a reward program that lets you accumulate points by making bets. As soon as you open and verify an account with FortuneJack, you automatically get keys for your Miami Garage. When you're still a beginner, all you'll have in your garage is a scooter. Collect 50 status points and your ride will be upgraded to a Tesla. 300 status points can earn you a Lambo, and finally, 1500 status points will see you parking a yacht in your Miami Garage.
Status points are earned through Real-Money Bets. The higher the bet, the more status points you'll earn. And most importantly, the higher your status points, the better the bonuses. Players have the chance to earn up to 10% Monthly Cashback and up to 40% weekly reload bonus.
Want to learn more about FortuneJack? Check out our FortuneJack casino review.