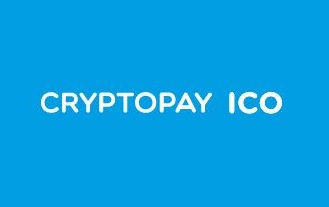 Recently, there has been an explosion of financial service ICOs. Projects offering next generation banking solutions, turned to this innovative crowdfunding instrument with the aim to gain a foothold in the blockchain space. Cryptopay however, is an exception. The Cryptopay ICO is taking advantage of crowdfunding to expand upon the next generation financial services that it already offers to the cryptocurrency community. This expansion through ICO crowdfunding will allow to bring more customers into its platform while expanding the services this platform offers to its users.
Cryptopay ICO: Beyond the Fundamentals
Having a seasoned company like Cryptopay launching an ICO, has a myriad of advantages. Apart from having an established team that understands the needs and intricacies of the space, contributors will have the advantage of knowing that they will be contributing to a crowdfunding effort that has a proven track record in the space. The reputation of Cryptopay precedes it. With thousands of satisfied users, a whole suite of financial services for the cryptocurrency community regulated by the FCA in the UK, and pioneering cryptocurrency-fiat gateway services – which include a cash card option – the Cryptopay ICO is uniquely poised to deliver well beyond the fundamentals.
Cryptopay ICO Development Milestones
Keeping in mind the services that Cryptopay already offers, this pioneering gateway cryptocurrency company is focusing on an unparalleled service expansion. The milestones that the Cryptopay ICO set for itself, are aligned with the company's vast experience and its proven track record of delivering user friendly services to its customers. The following are the 3 milestones that the Cryptopay ICO can achieve according to the amount of funds raised:
€15 million in funds raised – This amount would allow Cryptopay to develop a financial services platform for its users to invest in traditional financial instruments like stocks, indices and futures.
€35 million in funds raised – Cryptopay is planning to turn into a fully licensed banking institution if it reaches this milestone. The aim is to become an EEA bank with access to SWIFT and SEPA among others.
€50 million in funds raised – with this amount, Cryptopay will be able to launch its own platform to structure ICOs with its own regulatory sandbox. This will be a fully-fledged P2P platform that will allow anyone to launch an ICO with a clear set of rules to follow.
A Seasoned ICO
These milestones are completely aligned with the capabilities of Cryptopay's team. There's probably no other ICO out there that can deliver on its promises at the level that Cryptopay can. The fact that it is already regulated by the FCA, adds to Cryptopay's ability to navigate through the sea of red tape that other ICOs don't even know exists. This, added to a proven record, is exactly why the Cryptopay ICO is such an exceptional project. Crowdfunding starts on October 2nd, so go ahead and check it out. Explore the white paper and see why we think this is such an exceptional project.