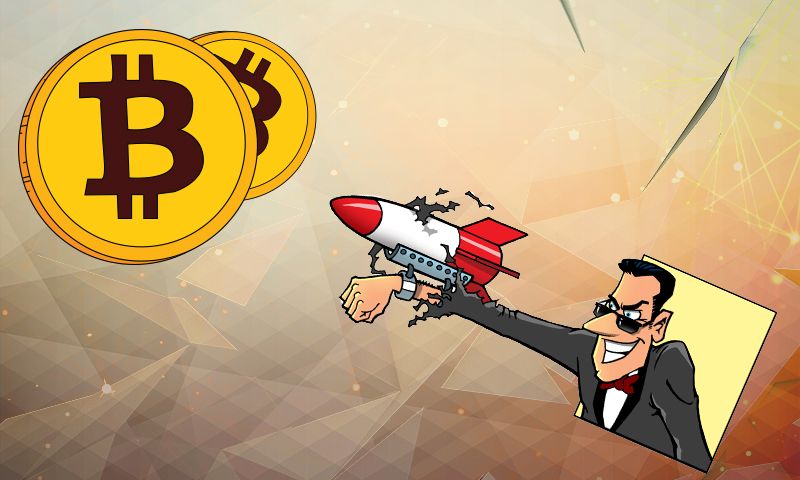 During a speech at the Inaugural Scottish Economics Conference at Edinburgh University, the Governor of the Bank of England – BoE – Mark Carney declared that Bitcoin is a "failure" and a "lottery." He said Bitcoin is the "classic hallmark of bubbles" that eventually attracts "fools." Mr. Carney urged authorities to hold cryptocurrencies to the "same standards as the rest of the financial system."
Cryptocurrencies Complying with Financial System Standards
"The time has come to hold the crypto-asset ecosystem to the same standards as the rest of the financial system," said Carney. In his opinion instead of banning a Bitcoin, a better approach would be "to regulate elements of the crypto-asset ecosystem." The effective regulatory approach would protect the financial system, promote the market's integrity and help tackle illegal activities. Carney asserted that "a better path would be to regulate elements of the crypto-asset ecosystem to combat illicit activities, promote market integrity, and protect the safety and soundness of the financial system."
Carney Likes Blockchain, Not Bitcoin
Carney didn't stop there. He complemented his remark on treating cryptocurrency as an instrument within the financial system by acknowledging the usefulness of blockchain technology from the cryptocurrency space in re-engineering parts of the current system. Doing so would help adapt the technology towards the use of the broader public. Regulating cryptocurrencies would minimize money laundering and consumer risks. But Bitcoin cannot be regulated; governments can only regulate the gateways into and out of it.
Bitcoin, A Lottery
Carney made his disdain for Bitcoin in its present form clear. He gave an example presenting cryptocurrencies as a lottery. "Consider that if you had taken out a £1,000 student loan in Bitcoin in last December to pay your sterling living costs for next year, you'd be short about £500 right now. If you'd done the same last September, you'd be ahead by £2,000. That's quite a lottery," Carney said.
Bitcoin is volatile. It shot up to nearly $20,000 at the year-end 2017 and fell subsequently. So far it has not been able to reach that $20,000 USD mark again. Current price levels of around $11,000 USD per coin seem to support Mr. Carney's comments. Nevertheless, the fallacy in his argument is to ignore the last 9 years of data. The data shows that Bitcoin prices tend to surpass previous all-time highs consistently. It seems Mr. Carney forgot what the mechanics of a deflationary currency are.
Hallmark of a Bubble
Apart from the lottery comments, Carney is worried about a Bitcoin bubble. "The prices of many cryptocurrencies have exhibited the classic hallmarks of bubbles, including new paradigm justifications, broadening retail enthusiasm and extrapolative price expectations, reliant in part on finding the greater fool." It seems that he chose to explain Bitcoin's rise as a bubble instead of giving the audience at Edinburgh University a more academic, in-depth explanation of what is happening.
Carney's assertion comes in the wake of cryptocurrency risk study by UK's Treasury Select Committee. This treasury board monitors risks in the financial market and will report on the implications that crypto assets might have on financial stability to the Group of 20 leading industrial and developing nations in Argentina this month.
Carney Joins Other Guardians of the Status Quo
With this, Carney follows the warning of Agustin Carstens, the general manager of the Bank for International Settlements, another guardian of the status quo. Carstens said that "Bitcoin has become a combination of a bubble, a Ponzi scheme, and an environmental disaster," none of which is true. It seems the people responsible for the flaws in the financial system are sticking to its guns and attacking the only alternative people have to escape their excesses. Carney's comments are unlikely to withstand the test of time, especially once Brexit hits and the BoE has to handle inflationary pressures together with the expected depreciation on the Sterling.