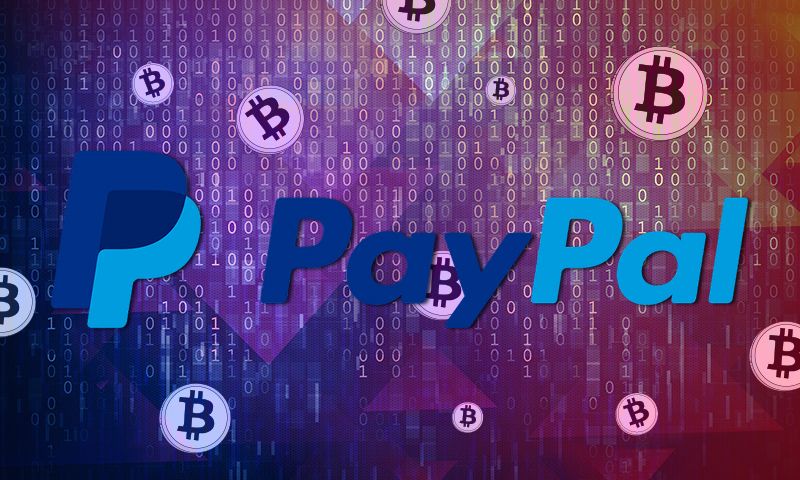 Cryptocurrency payment solutions have become the center of attention lately. Traditional payment services are showing more interest in cryptocurrencies and blockchain to offer more efficient services, although these services will not necessarily be decentralized. PayPal is the latest key player in the payments industry to join the fray. According to an application with the U.S Patent and Trademark Office, PayPal Holdings Inc. (PYPL) has filed a patent for a faster cryptocurrency payment system which aims to speed up Bitcoin transaction processing times.
PayPal Upgrades
PayPal has been a trusted and innovative player that significantly transformed the traditional payment system using online payments. But Bitcoin has taken some of its allure. PayPal is now looking to be one of the first payment solution companies stepping into the most innovative kind of payment technologies. After its patent announcement, the volume of Google searches involving PayPal increased, showing that there is interest for its "Expedited Virtual Currency Transaction System".
Expedited Virtual Currency Transaction System
PayPal charges up to 5% commission per transaction on its platform. These charges along with other arbitrary rules are designed to keep the company solvent. As an alternative to partnering with a financial institution that would boost transaction speed and encourage cross-border solutions, PayPal sees bitcoin and distributed networks as the key resource.
Declarations from PayPal's Management
Dan Schulman, PayPal CEO is pondering upon the opportunities and obstacles related to cryptocurrency-oriented payment solutions. During a discussion, he addressed the issue of inconsistent regulations and volatility. He reckons that "Regulations need to be sorted out along with a whole number of other things. It's an experiment right now that is very unclear as to the direction it will go in."
John Rainey, PayPal's CFO also chimed in with a comment about the company's move towards bitcoin and other cryptocurrencies. Last month, he stated: "Given the volatility of Bitcoin right now, it's not a reliable currency for transactions because if you're a merchant and you have a 10% profit margin, and you accept Bitcoin, and the very next day Bitcoin drops 15%, you are now underwater on that transaction." Moreover, he thinks it will be "years down the road," before Bitcoin becomes ubiquitous.
Regulation
Citing all the regulatory efforts, the top two executives of PayPal are researching the platform's weakness versus cryptocurrency alternatives. However, in search for alternative cryptocurrencies both might end up overlooking Bitcoin, keeping their eyes on creating something new. Perhaps, the best alternative PayPal could introduce has to do with creating its own centralized cryptocurrency – just like Ripple's XRP.
However, PayPal could also create its own decentralized cryptocurrency, much like Binance did recently. By building upon such a platform, PayPal's requisite of passing over the responsibility for the network onto peers will be resolved. It also makes it easy for PayPal to regulate the number of coins minted, the range of volatility and could encourage merchants to improve their service as well.
PayPal Decentralizing?
Focusing on enhancing trust and reducing cost would lead PayPal to manage the payments in a more transparent way. In addition, the platform is more likely to remove transactional as well as cross-border difficulties. Nevertheless, PayPal is unlikely to give up on centralization if it goes down that road, which brings us back to the Bitcoin patent. It seems the company is of two minds when it comes to cryptocurrency. Only time will tell what it will do with its patent and how it will face this round of technological innovation that could threaten to take a piece of its market share.