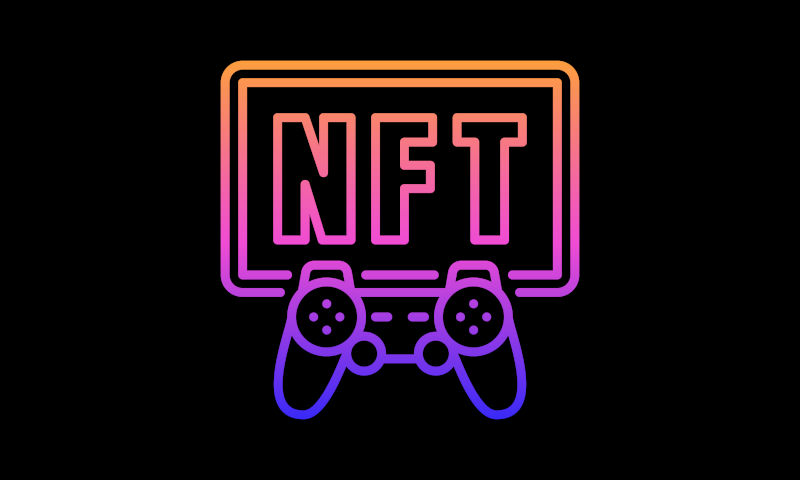 Cryptocurrency and blockchain technology has significantly evolved the world of online gambling. But there is more blockchain technology can do to improve crypto casinos.
Sure, cryptocurrency allows users to enjoy faster, more secure, and cheaper payment methods, as well as in an inflationary manner. But now, NFTs are proving to hold even more potential than previously thought. NFTs are not limited to just a JPEG image and the casino industry is taking advantage of its opportunities.
NFTs are unique digital assets that can prove proof of ownership and various other benefits such as game tokens or rewards. Whether it is betting with NFTs as an asset, NFT games, or even owning a piece of the house edge, NFTs are paving the way for crypto casino advancements. Today we will be bringing you our best NFT casino recommendations and how you can gamble with NFTs. Let's dive in. 
Table of Contents
How Do Casino NFTs Work?
There are many ways casinos have begun utilizing NFTs. The most simple use case on this list is most likely accepting NFTs as a payment method. Additionally, some casinos have even created their own NFTs which are on sale on secondary markets. Then things begin to get a little more complicated as some casinos continue to explore the more complex use cases. With the incredible amount of utility potential NFTs hold, platforms are amping up their efforts.
Some casinos are allowing their native NFT owners to own a piece of the house edge, enabling them to claim a small share of platform profits. Other casinos have created specialized NFT games with enhanced rewards.
NFT Casinos
BC.Game Casino
BC.Game has always been a forward-thinking brand, and was among the first casinos in the industry to start accepting NFTs as a payment method. Among the 100 cryptocurrency payment options at BC.Game, they also accept NFTs such as BAYC, CryptoPunks, Doodles, CLONEX, mfers, and more.
Additionally, BC.Game has created its very own utility NFT. The NFT is called "Degen Pass" and allows users access to the Degenverse where they can claim mystery airdrops, degenback rewards, as well as be awarded jackpot sharing. This collection of 1,777 NFTs is built on the Ethereum blockchain and will create excess utility for holders to enjoy.
Rollbit Casino
Rollbit has been the biggest innovator in the NFT casino space, releasing two NFT collections, an NFT slot-style game, as well as some additional utility to enjoy. Starting off with its Rollbot NFTs and Sports Rollbot NFTs, users can buy these NFTs with district features that offer benefits. If you own a Rollbot NFT, you can enjoy lottery staking, the Rollbot Bonanza slot, profit sharing, as well as NFT lootboxes.
The Sports Rollbots are a little more complicated and are in connection to the sportsbook. NFTs featuring certain traits may influence how many RLB you earn, parlay multipliers, wager requirements, as well as total profit share. Depending on what sport your Sport Rollbot represents, you will be rewarded with higher earnings when betting on that sport.
You can also place your Rollbots in NFT lootboxes, where you can become the house by creating a customized lootbox with prizes you deem. You can set the win probability as low as 0.001%. You can also use your Rollbot NFTs in the Rollbot Bonanza slot, where you can earn incredible multipliers for landing your NFTs traits. Get 100x your bet amount for 6 matched traits, and don't forget to kit out your Rollbot with bonus traits to win even more.
Wagmi Casino
Wagmi casino is the latest platform to join the gambling NFTs ranks with the announcement of their genesis collection. Embracing the lucky symbols of ancient Norse and Celtic civilizations, as well as some other cultures, these NFTs are set to bring massive utility to their holders. There will be 4,800 NFTs spread over 8 drops.
These NFTs will allow users to enjoy utilities such as €500 airdrops every month with no hidden wagering requirements. NFT holders can also take advantage of casino perks similar to their loyalty program, but without all the grinding, enjoy these perks immediately upon the first spin. Become a co-owner of Wagmi casino through the Cashpot and claim your rewards every month.
NFT Slots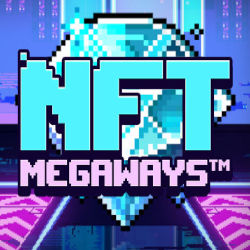 NFT Megaways
This may not be the most exciting use case for NFTs, but it sure is fun. This slot game created by Red Tiger, available at multiple casinos, uses Crypto Punk NFTs as wild multipliers. Players can earn a 30x multiplier for landing a Crypto Punk. If you are lucky enough to set off the bonus round, all Crypto Punk wild symbols become sticky, and continue to accumulate their multipliers until the bonus round is over. Enjoy true crypto gambling with this NFT slot game.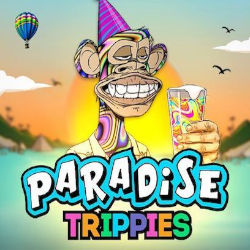 Paradise Trippies
If you love slots and want to stand a chance to win incredible rewards, including NFTs, then this is the slot for you. Available at Bitcasino.io, this slot game takes you to an NFT-filled oasis, where the Bored Ape Yacht Club symbols act as wild symbols. If you manage to select the Mega Trip Symbol from the Legendary Box Bonus, you will stand a chance to win cash prizes or unique NFTs. This is a great way to kickstart your NFT collection and have fun doing it.
Other NFT Gambling Opportunities
As we said, we are still very early in the NFT casino era, and there is still so much potential to be captured. With more and more casinos entering the NFT world, we appreciate any effort to do so, whether big or small.
Cloudbet is another casino stepping into the NFT craze and is bringing its users an incredible NFT competition running until the 10th of January, 2023. All you have to do to claim your prize is play one of the select games among the 19 rounds, the player with the most points for that round will win a Spinomenal NFT character from that game.
KingBilly has also capitalized on the NFT hype by creating its own branded NFTs. Their limited collection of 5 NFTs features King Billy himself, and is available on OpenSea. Featuring roses, crowns, and a King Billy signature, make an offer and you could own your own King Billy NFT.
Slotie NFTs have also found a unique way to enter the NFT markets, creating NFTs they plan to implement into other casino slot games as well as web3 platforms. They plan to give users Exclusive Holder Rewards through their DAO, such as cashback bonuses and staking rewards. Additionally, users can breed their Slotie NFTs to double rewards.
NFTs In The Gambling Industry
NFTs continue to intertwine with every industry available, from the housing markets to the gaming industry, so it's clear to see why casinos have jumped on the trend.
NFTs, alongside blockchain technology, offer a phenomenal range of benefits for both the seller and the holder. From ensuring proof of ownership to smart contract mechanics providing transparency and efficiency, it would be silly to not utilize this technology. Casinos were among the first industries to see the innovation of cryptocurrency payments, and they continue to adopt any possibilities of being better for their customers.
This is just the beginning of NFTs in the gambling industry, and they have already done so much good for the community. Lessening wagering requirements, increasing multipliers, and profit sharing. We are excited to see how far NFTs and casinos can go when combined.