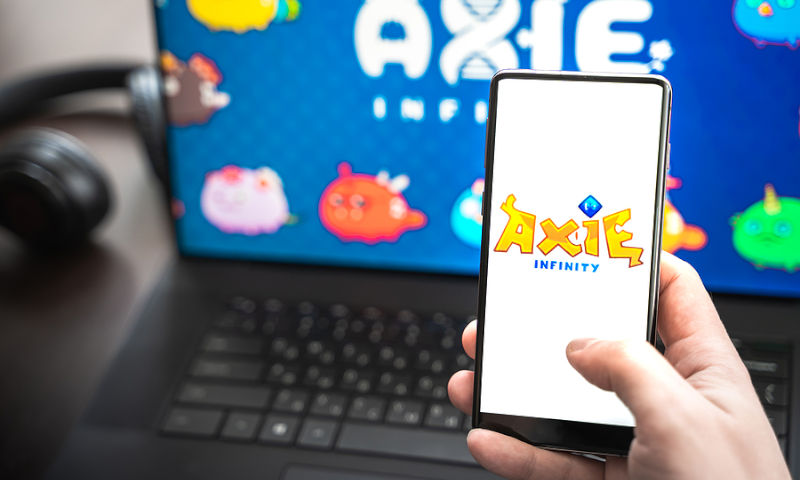 NFT stands for non-fungible token, a unique and non-interchangeable unit of data stored on a Blockchain. Blockchain technology and cryptocurrencies have been around for a while, but NFTs have been rising in popularity, providing incorruptible ownership of digital assets. More specifically, they have been massively bettered the art world, but more industries are following this trend and are making their own NFTs.
Musicians have taken a liking to NFTs, as have athletes, and actors. But one industry that is sure to see great success from their integration with NFTs is definitely the gaming industry.
NFTs in games have already proven to be invaluable, as seen by the success of CrypotKitties back in 2017. 5 years later and other games are just now starting to get on board with the possibilities offered by Blockchain.
Many games have been popping up and offering NFTs, arguably offering greater functionality to the use of this technology than other industries. These popular NFT games use the technology differently but they do have a few features in common, in most cases.
How do NFT games work
Similarly to normal games, NFT games provide entertainment. But now, with these best NFT games, you can play to earn. This opportunity allows gamers to do what they love and earn while doing it. By using NFTs, games can give their players 100% ownership of in-game items, allowing players to acquire rare collectibles and sell them for a profit. Some use unique NFTs as avatars or characters, while others make clothing and other in-game items in the form of NFTs. Some of the best NFT games even use NFT cards, with unique skill sets that you can grow by playing the game. There is so much potential to what makes popular NFT games. So let's take a look at some of the best NFT games.
Best NFT games
Axie Infinity- AXS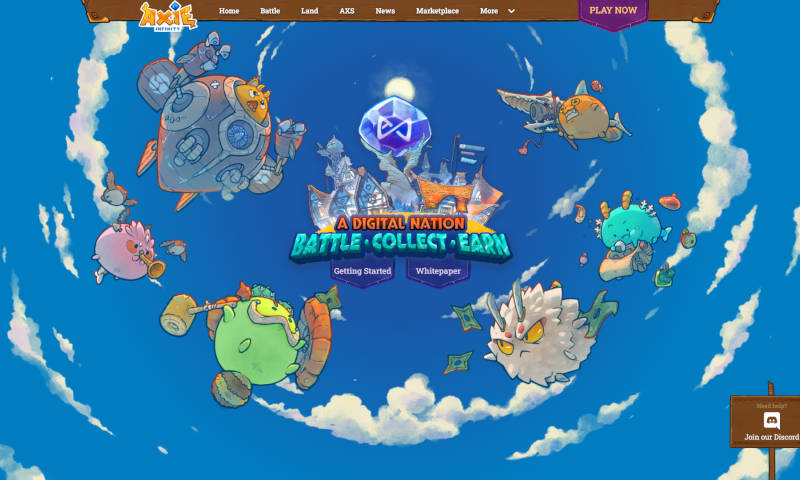 Axie Infinity is a Blockchain game based on trading and battling, allowing you to collect, breed, raise, battle, and trade the game's creatures, Axies. This game has a fun aesthetic, a very sweet animation style. Each Axie created has its own unique strengths and weaknesses based on its genes, allowing you to build an unstoppable battle team. Use your AXS to profit, stake, and govern the game.
Max token supply: 270,000,000
Highest price: $165.37
Current price: $46.48
Sandbox- SAND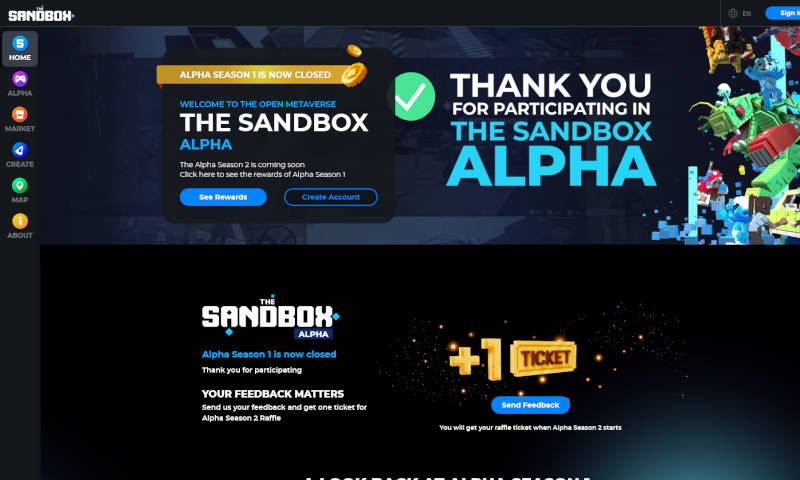 The Sandbox is a blockchain-based virtual world, similar to today's standard of a Metaverse. Users in The Sandbox can create, build, buy, and sell digital assets in the form of games. Their platform promotes both creators and gamers, allowing people to create blockchain games within the platform that other users can play. You earn when you play, you monetize what you create, and you can sell the assets you create.
Max token supply: 3,000,000,000
Highest price: $8.40
Current price: $3.40
Gods Unchained- GODS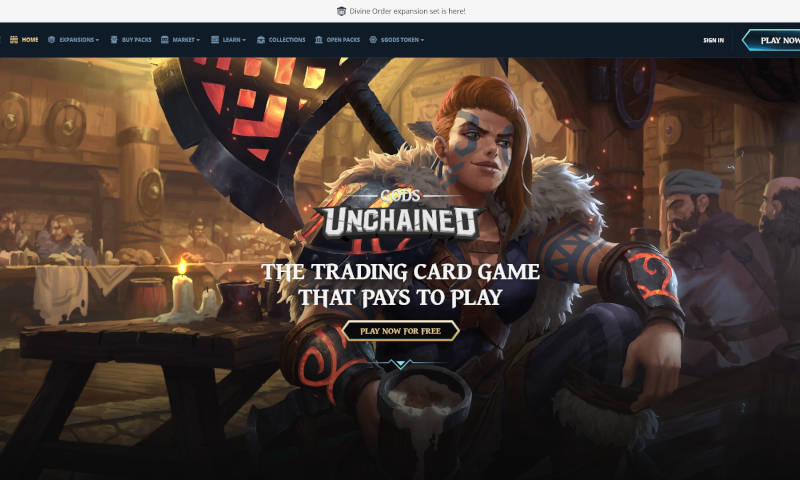 While Gods Unchained is not play2earn, it is a free-to-play tactical card game that gives players true ownership of their in-game items through the use of NFTs. You collect rare cards, enhance their abilities, build your deck, win your battles, and sell cards to other players. This game was built by ex-Google and ex-Riot Games engineers, providing a high-quality game backed by Blockchain. This game was built by gamers for gamers.
Max token supply: 500,000,000
Highest price: $8.67
Current price: $2.22
Splinterlands- SPS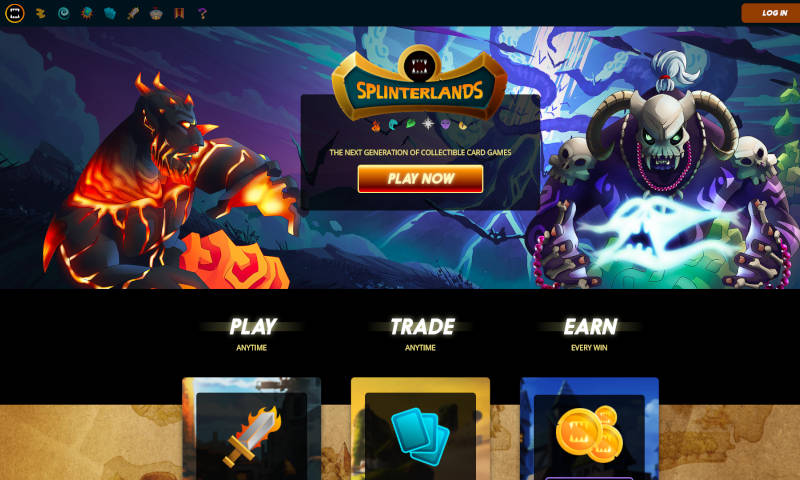 Splinterlands is a Blockchain-based collectible card game inspired by the famed Magic the Gathering game. Cards are varied by elements, stats, and abilities. There are 7 stats, such as speed, health, and armor. The 7 elements are fire, earth, water, life, death, dragon, and neutral. There are more than 64 abilities to collect and build on. Upgrade your cards, battle them for glory, and sell them to the biggest buyer.
Max token supply: 3,000,000,000
Highest price: $1.27
Current price: $0.11
Alien Worlds- TLM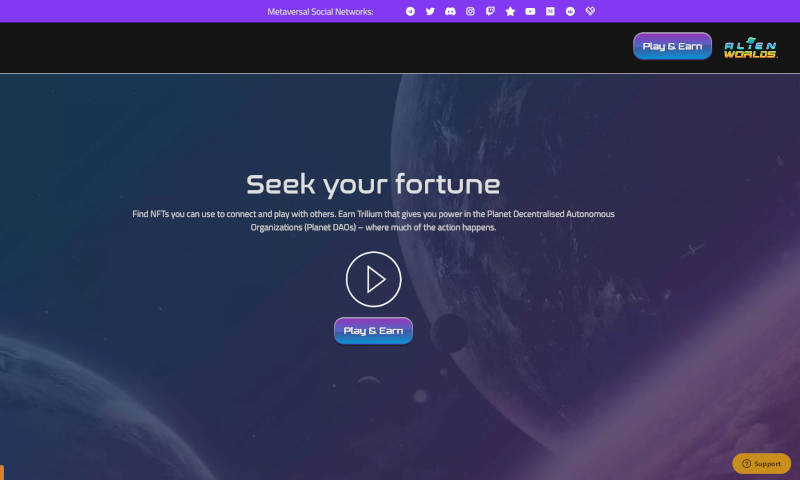 Alien Worlds brands itself as a decentralized metaverse that uses NFTs to secure gamers and the value of their assets. Set in the year 2055, space travelers lease NFTs to go on missions and mine the most valuable resource in the galaxy, Trilium. Players can earn a variety of NFTs from finding Trilium, including but not limited to land, tools, minions, weapons, avatars, and missions. Compete using NFTs, earn Trilium, and travel to distant planets.
Max token supply: 10,000,000,000
Highest price: $7.19
Current price: $0.10
Guild of Guardians- GOG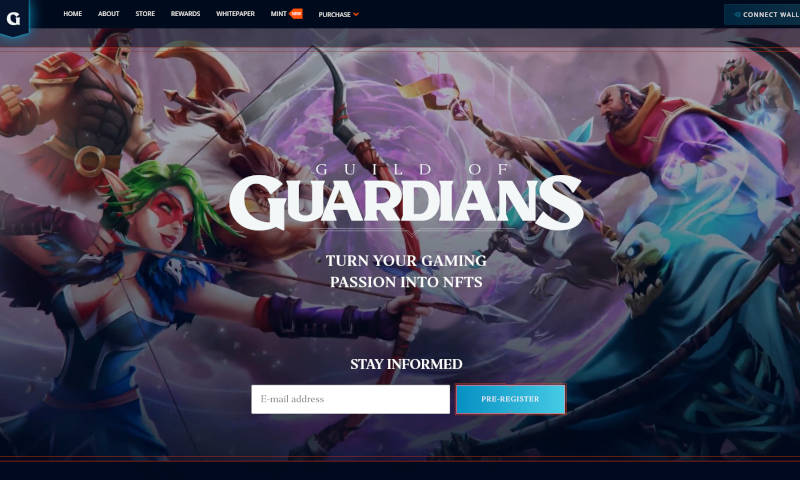 A new game that only hit the market at the end of 2021, Guild Of Guardians is a multiplayer fantasy role-playing game built on Blockchain technology, using Immutable X. The game hasn't been released yet but they aim to allow players to build their dream teams of 'Guardians' and compete to earn epic, tradeable rewards in NFT forms. Venture into dungeons and complete challenges, gaining resources, currency, and equipment to recruit and upgrade heroes.
Max token supply: 1,000,000,000
Highest price: $2.81
Current price: $0.98
Illuvium- ILV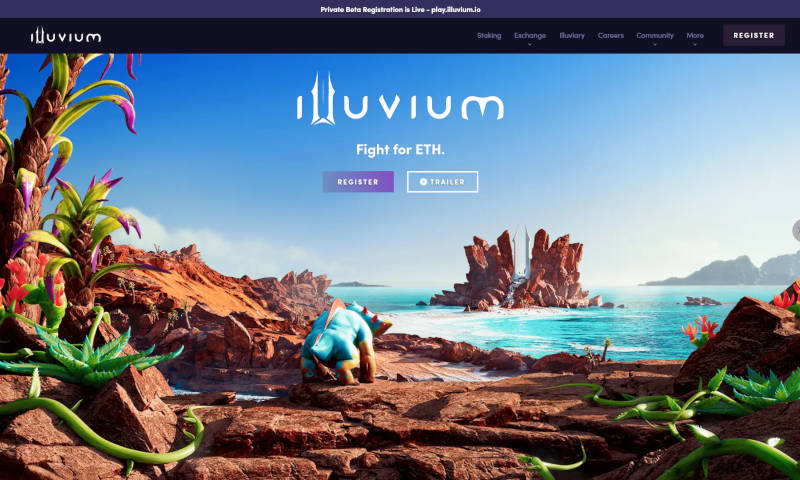 Illuvium is an open-world role-playing adventure game built on the Ethereum Blockchain, and is seen as one of the most popular NFT games, and its price agrees. Players explore the world and collect Illuvials, whom they capture through battle. The Illuvials become a part of the player's collection and are used when battling other players. There are more than 100 Illuvials, each possessing different affinities, classes, and abilities.
Max token supply: 10,000,000
Highest price: $2,868.95
Current price: $545.26
Earn crypto with NFT games
There is no denying NFTs are taking over the crypto space, with many mainstream brands adopting the ownership benefits for their customer through the use of Blockchain technology. But gaming is the industry most likely to benefit from NFTs, allowing players to do what they love anyway, and earn for doing it.
Like Coca-Cola creating wearable NFTs for Decentraland, NFTs have heightened the experience of in-game items massively, now CSGO players who have been collecting knives can finally sell the asset rather than their whole account. The same can be said for Fortnite skins, with players sometimes selling their accounts if they have a limited edition skin that there is a high demand for, now they can just sell the skin as an NFT.
While mainstream adoption within games has yet to happen, there are a lot of incredible NFT games popping up and filling the market needs already.
Don't wait around for your favorite game to embrace the power of NFTs, get out there and start earning money for what you love doing now. These NFT games are waiting to be played by you.
FAQs
What is the number 1 NFT game?
That depends if you are referring to community sentiment or price. By price, Illuvium is one of the best NFT games, but if you are talking about positive praise from the crypto community, Axie Infinity is believed to be the best.
Is AXIE Infinity profitable?
Yes, most NFT games are profitable, hence the title of play2earn. As stated,"Each Axie created has its own unique strengths and weaknesses based on its genes", sell your strengthen Axies for a profit and build up the skills of your others through battle.
Is it too late to join Axie?
No, that is the great thing about NFTs. Their uniqueness means its never too late, someone will always want the unique version you have, especially if your Axie has a strength they want. Right now the markets make it a perfect time to buy in and start playing.
Can I sell NFT?
Yes! That is the whole point of NFTs, acquiring unique collectibles that go up in value due to their rarity and selling them if you want to. Obviously, you can hodl them, but many opt to sell them when the demand and price for said asset go up.
What is the most expensive NFT ever sold?
The Merge was sold for a record $91.8 million, but it is fragmented art owned by 28,983 collectors. There is debate over this being the most expensive as it is not a singular NFT, thus most people agree that "Everydays – The First 5000 Days" is the most expensive, sold for $69.3 million.