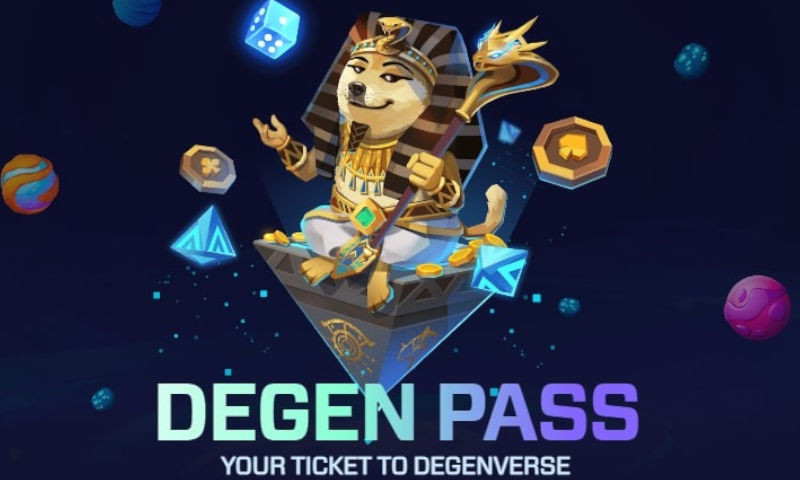 NFTs are taking over the cryptocurrency industry, especially as the Metaverse becomes more of a reality, and many surrounding industries are starting to see the potential.
We have seen NFT news blowing up mainstream media, with organizations like Coca-Cola, Coachella, Adidas, and more using the power of NFTs. Coca-Cola designed digital NFT clothing to be used inside the Metaverse. The Metaverse may seem far away, but really, there have already been many forms of the Metaverse finding success.
The Metaverse can be described as an interconnected network of 3-D virtual worlds where people can work, play, shop, and socialize as their virtual avatars. NFTs are used within the Metaverse to provide true ownership of their digital assets, such as Coca-Cola clothing. NFTs provide more utility than bored apes, and the Metaverse has been in the works since the launch of Second Life in 2003.
BC.Game has found a way to keep up with the ever-evolving and fast-paced world of blockchain with its take on NFT innovation. Let's learn more about BC.Game and their Degenverse.
The Degen Pass NFT By BC.Game
BC.Game will be launching a Degen Pass which will essentially be your ticket into their Degenverse. This Degen Pass collection will consist of 1777 genesis passes which will be accessible within and on the Ethereum blockchain. The Degenverse ecosystem will provide users access to a portfolio of casinos, as well as receiving additional benefits for holding a Degen Pass inside the BC.Game platform. With their Degen Pass, BC.Game hopes to evolve iGaming as Web3 approaches, and they will do this by creating a customizable digital world to captivate players, providers, and businesses. What are some benefits you can expect to have by holding a BC.Game Degen Pass NFT?
Jackpot sharing
Access to Degenverse
Custom profiles on BC.GAME
Mystery airdrop
Degenback rewards
And more!
But there is more in store for Degen Pass hodlers within the Degenverse. Hodlers of the Degen Pass will get early access to their DeFi betting app which will be powered by smart contracts. BC.Game truly is innovative in their crypto casino Metaverse entry, but how can you get a hold of their Degen Pass? Users can get passes by:
Placing in the top 10 in the Big Bang event
Degenverse whitelist Twitter or Forum giveaways
Wagering in any game at BC.GAME casino
A Casino Creating Its Own Metaverse
BC.Game is a well-established and respected cryptocurrency casino, so there is no doubt in our mind that there Degenverse will set a new industry standard.
It is very exciting to see crypto casinos continue to adopt a decentralized future, but what BC.Game is doing with their Degen Pass is nothing short of innovative. Not only are they creating an NFT with utility, but they are also opening up the doors for other casinos to join their Metaverse.
Their timeline might now be finalized as of yet, but you can start wagering at their casino today for a chance to make the top 10 in the Big Bang event and win your Degen Pass. Alternatively, you can follow them on their social media platforms for updates on whitelist giveaways. However and whenever you get your Degen Pass, we are sure BC.Game will make it worth it. We are excited to see what else this casino has in store.
You can learn more about this casino in our BC.Game review or by visiting their website.