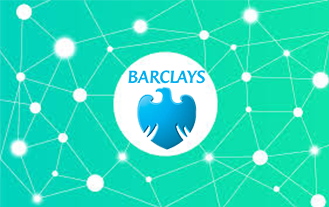 With a 325 year tradition in banking, the common observer would understandably display a degree of surprise when learning that Barclays, together with the Think Rise accelerator is spearheading the development of disruptive FinTech and blockchain initiatives. The advent of blockchain and other FinTech initiatives after all, threaten to put traditional banking and financial institutions on the road to oblivion. Nevertheless an institution that has been around for more than 325 years and is still an industry leader, must have had a consistent ability to adapt to these kind of challenges. This is exactly what makes this newest attempt to shape the industry, through the encouragement and adoption of disruptive FinTech, such a promising one.
The results of this endeavor have already shown the dexterity with which Barclays and Think Rise have helped develop and in some cases even integrated, budding FinTech startups. During our staff's visit to the Tel Aviv Think Rise work space, we were able to witness firsthand how startups are professionally nurtured within the confines of a dynamic open work space, where they can also learn from each other. As far as the results go, the numbers speak for themselves:
20,000 startups in over 60 countries.
7 Think Rise accelerators in as many key cities, considered to be innovation hubs.
100+ new prototypes and business models created in Rise programs every year.
£50 million worth of new investment raised by startups within Rise each year.
10,000 startups and companies engaging in the Rise community each year.
60+ deals signed between startups and Barclays through Rise each year.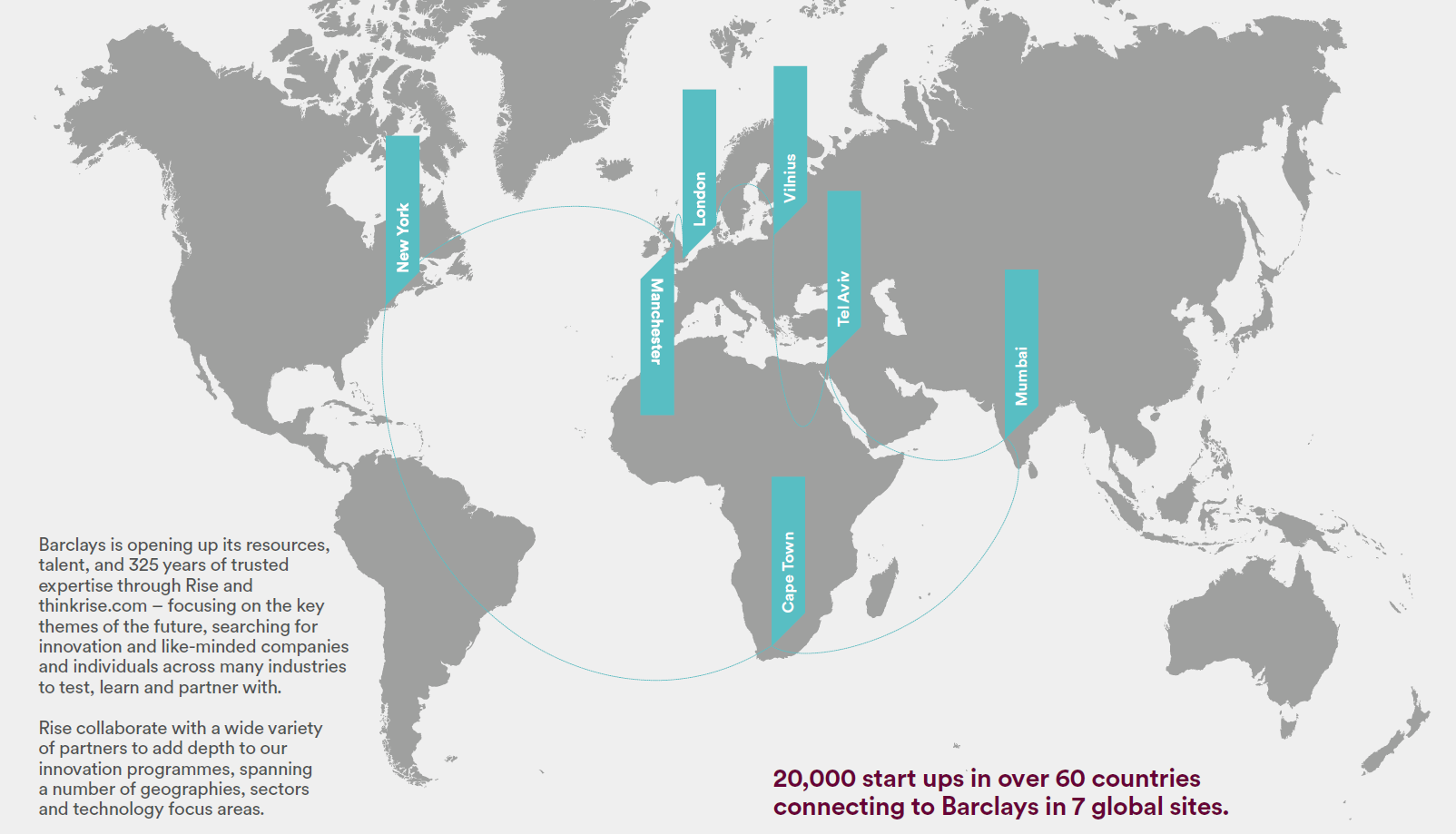 The collaboration between Barclays and Think Rise clearly shows that the financial industry, unlike many others, has moved to embrace new technology that challenges old paradigms. During our meeting with David Shwadron, the managing director of technology for Barclays Israel, we were pleasantly surprised to find out that blockchain initiatives have taken a central role within the accelerator. Blockchain, the technology that enables the use of bitcoin, which was created primarily as a tool to take the middleman out of transactions, is now a rising star for one of the world's most traditional financial institutions. That is a true testament to pragmatism, and a pleasant twist on the old "if you can't beat them, then join them" adage.
In fact many other banking institutions have been joining the blockchain revolution recently. These organizations understand that the technology could reduce their operating costs and add hundreds of millions to their bottom lines. From what we were able to witness in the accelerator, it seems that Barclays and Think Rise are particularly adept at understanding this. It wouldn't be surprising to see these organizations become the world leaders in blockchain technology, since they are embracing disruption, one startup at a time.
If you have your own FinTech or blockchain idea, Barclays and Think Rise should definitely be at the top of your list of potential partners.
Click here to learn more about the Barclays-Think Rise initiative.