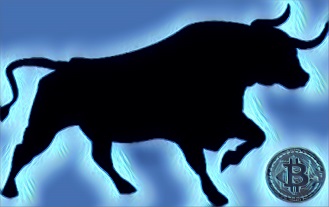 Bitcoin prices soared today above the $3,000 USD mark for the first time ever. Markets turned decidedly bullish over the last week after the fears over BIP148 and the Bitcoin Cash fork dissipated. Before the fork, bitcoin prices were already toying with a small rally, before dipping slightly on August 1st, the day of the fork. As Bitcoin Cash – BCH – emerged after August 1st, and its prices started rising, it seemed that bitcoin – BTC – was holding back. Suddenly, the tables turned and BTC started rallying while BCH tanked.
Fork Fears are Over
This latest rally seems to indicate that the bulls are back and the fork fears are over. The rally could also indicate that all those BTC holders who got their free BCH after the fork, dumped their BCH to buy more BTC. Since the BCH price crash and the BTC rally happened virtually at the same time, it would seem that the prices of both coins are inversely correlated. The question now is whether or not BTC can sustain its gains.

Bitcoin Above $3,000 USD: Endogenous Factors.
Bitcoin prices have never been above $3,000 USD before, and if history is any indicator of what might happen in the future, there is a chance of a pullback. The last time BTC rallied and got close to the $3,000 USD mark, investors took their profits. Within 3 days of reaching a historic high of $2,980 USD, bitcoin priced pulled back to a two-week low of $2,284 USD. The fact that bitcoin is above $3,000 USD now doesn't guarantee that investors will not take their profits and create downward pressures on prices, regardless of what happens with BCH.
Is Bitcoin Above $3,000 the New Normal?
This means that bitcoin above $3,000 USD might not be the new normal, even if prices are well above that range. It doesn't necessarily mean that there will be a pullback either. There might be enough momentum to keep prices at or above the $3,000 USD mark for the time being. The key now is to monitor trading volumes, and bitcoin price trends as well as those of other cryptocurrencies. Whichever way the prices move from now on, one thing is clear: Not many people would think that a mere 5 days after the anticipated August 1st deadline, bitcoin above $3,000 would be a reality. It seems the bulls definitely beat out the bears this time around.