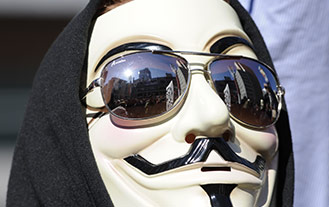 It seems it has been a day full of news for people keeping track of the Bitcoin world. Not only did the currency hit $420.00 USD, but it did so on a day in which Australian authorities raided the house of Craig Steven Wright, who many say is a key figure behind the Satoshi Nakamoto identity. According to Bloomberg, the raid was carried out on behalf of the Australian Taxation Office. This agency declined to make comments on the reasons for the raid. It is also believed that there is no connection between the raid and Bitcoin, which will be hard to believe for some.
If Wright is indeed behind Nakamoto's identity, either individually or as part of a group of developers, it would be reasonable to think that tax authorities are going after the increase in his initial Bitcoin holding valuation. Nakamoto is widely believed to hold 1 million coins. Taking into consideration the fact that these coins were mined when they were valued at a few cents each, the capital gains on 1 million coins mined back then, would be astronomic. In fact, this exercise could have led Wright half way to a billion dollars. Although the raid is supposedly unrelated to Bitcoin holdings, this just serves as a reminder that Bitcoin users should not try to hide their profits away from local tax authorities.
On the other hand, it is relieving to see that this information has had no negative effects so far on the value of Bitcoin. The cryptocurrency has clawed back from other unfair associations to its role in criminal activity. Bitcoin has been associated with Silk Road criminal activities, and with security risks and embezzlement following the Mt Gox debacle. In this case public opinion could have associated it with the raid. Its price could have suffered unfairly because of this, but it hasn't happened so far. After all, in every single one of these cases Bitcoin was not the cause of wrongdoing. In the case of the Australian Tax Office raid, Bitcoin wasn't even mentioned by the authorities.
Those are important factors to take into consideration before judging the currency. Lately we have seen a lot more restrain from both experts and the public when it comes to criminal activity involving Bitcoin. Reports of ISIS use of Bitcoin were also taken soberly, which could point to a more mature approach over all. After all, criminals have used other currencies to conduct their activities as well, and these currencies have not been punished in terms of their valuation for the criminal activity. Whether or not Wright is behind the Nakamoto identity, and the investigation takes on some kind of Bitcoin dimension in the future, we hope Bitcoin valuation will not suffer.