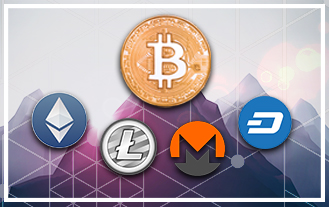 Bitcoin just recently hit an all-time high just above the $5,800 USD mark 2 days ago. This new historic mark is part of a general upward trend that started from the end of 2016 and accelerated from the end of April until now. Curiously enough, at around that same time this year, bitcoin dominance – bitcoin's share of the whole cryptocurrency market cap – dipped below 50% for the first time ever. As bitcoin dominance dipped towards historic lows, bitcoin prices continued their upward trend, until a week ago when the dominance variable took a turn, apparently laying the ground for the recent price increases.
Bitcoin Prices Rise at the Expense of Other Altcoins
This basically means that from a week ago up until now, bitcoin prices rose mostly at the expense of other altcoins. Total cryptocurrency market cap figures serve to prove this point. Since cryptocurrency market cap peaked on September 1st, at around $178 billion USD, total market cap has remained slightly beneath this figure. It currently stands at around $170 billion USD, which might be indicative of a broad behavioral trend among cryptocurrency holders.

Bitcoin Dominance: One Coin to Rule Them All?
It is probably too early to tell what will happen with the relationship between bitcoin dominance and bitcoin prices going forward. After all, bitcoin went slightly over that 50% dominance figure at least twice before during the last 5 months. Nevertheless, bitcoin dominance never reached a level above 52% during this period, and it didn't manage to sustain those gains for long. This time the changing trend seems to be solidifying. This might indicate that there is an increasing number of cryptocurrency holders out there with a clear goal in mind: to return to a bitcoin position at the expense of trading in other altcoins.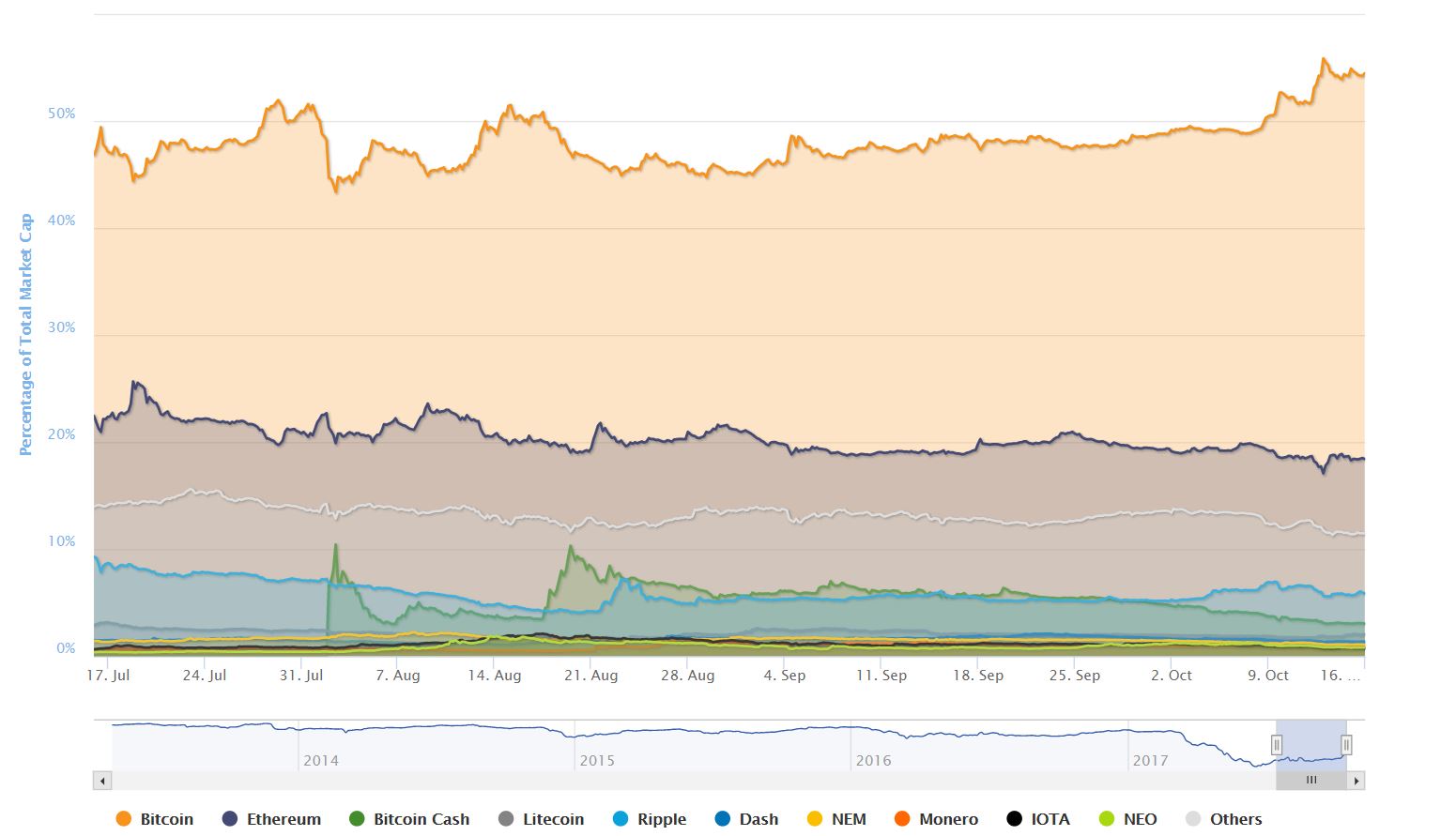 Bitcoin Dominance Surging Due to SegWit2X Fork?
There is a chance that more cryptocurrency holders are returning to bitcoin positions due to the upcoming SegWit2X fork. If enough people think that there will be a dividend from that fork, then it makes sense for bitcoin dominance to increase as bitcoin prices rise, while the total market cap remains relatively unchanged. If this is the case, then the rising trend might get reversed as soon as these investors get their SegWit2X dividend.
Nevertheless, if this fork takes a turn for the worse, we might see a situation in which the relationship between bitcoin dominance and bitcoin price is inverted yet again. A bad 2X fork outcome could yield declining bitcoin dominance together with declining bitcoin prices, as investors look to cut their losses. Therefore, the fate of the relationship between these 2 variables will not be clear until after the fork. For the time being, bitcoin is simply growing at the expense of other altcoins.