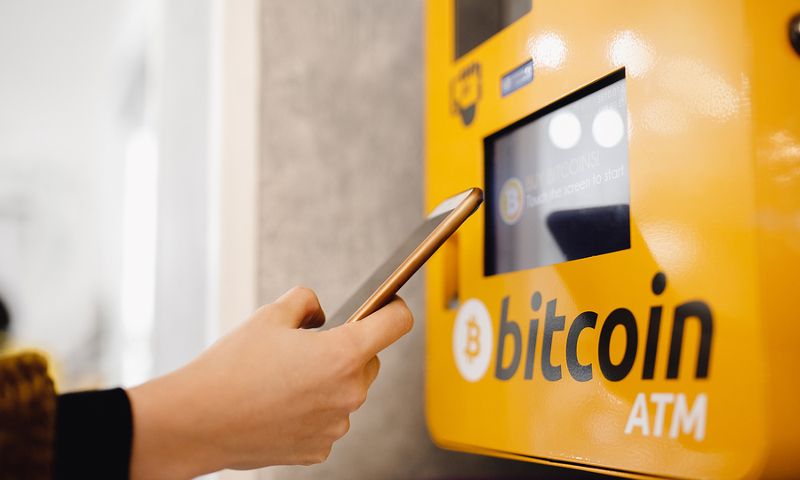 Considering the fact that Bitcoin is an electronic form of P2P cash, the idea of a Bitcoin ATM – or BTM – is a little abstract. Nevertheless, there are over 3,000 Bitcoin ATMs around the world according to various reports. So, what are these ATMs for? How do they work? Are they really ATMs? These questions are critical to understand how such an abstract concept has spread like wild fire across dozens of countries.
The ATM Around the Corner
It is quite easy to find a Bitcoin ATM in most medium to large cities in Europe, North America, and to a lesser extent in Asia, Latin America and Africa. A quick Google search will allow you to find the nearest to you. The next step is to understand what it actually does and how to use it.
How Does a Bitcoin ATM Work?
To get rid of the abstraction surrounding the concept of a Bitcoin ATM, it is important to understand that these machines work basically like an exchange. You can buy and sell Bitcoin and other cryptocurrencies on these ATMs, using local cash. There are, however, certain steps you must follow to be able to buy or sell Bitcoin using your local ATM.
Before you attempt to buy or sell Bitcoin using an ATM, you must set a Bitcoin wallet up on your phone, or your computer. Once you have that, you can either buy or sell Bitcoin or other cryptocurrencies by following the instructions on the screen. Basically, these machines have 2 functions:
Buy Bitcoin or other cryptocurrencies.
Sell Bitcoin or other cryptocurrencies.
Buying and Selling Bitcoin on an ATM
There are various kinds of Bitcoin ATM and the interface can be different on each, but the basic functions and the way to use them, is pretty standard. When you use the buy function, you will have to give the Bitcoin ATM an address that you control and then insert the money it asks for in cash.
When you sell Bitcoin using an ATM, you will have to transfer the funds the machine requests from a Bitcoin address that you control and have access to when you make the sale.
Sales might take longer because the ATM will wait for the network to confirm the transaction before it disburses the cash. Therefore, most will print out a code for you to come and collect your cash with it after the network confirms the transaction. This process can take up to 30 minutes, but the most important part of the transaction is to keep that piece of paper with the code until you get your funds.
Once the network confirms the Bitcoin transaction, you can go to the ATM and use the "redeem" option to get your funds. Once you select this option, the Bitcoin ATM will ask for the code and proceed to disburse the cash, just like a regular ATM would.
The Advantages
Most Bitcoin ATMs will allow you to buy and sell Bitcoin or other cryptocurrencies without asking for your identity. This is one of the advantages you will enjoy when you use a Bitcoin ATM to buy or sell cryptocurrency. Here are some other advantages you can benefit from:
Almost immediate access to cash when you carry Bitcoin or other cryptocurrencies with you.
Convenience when you travel – you can take funds in BTC to a foreign country and get local currency through the ATM.
A safe way to buy and sell Bitcoin or other cryptocurrencies for cash.
The Disadvantages
Bitcoin ATMs also have some disadvantages:
If you use a wallet on your cellphone, your coins are more vulnerable, and your anonymity might be compromised.
Bitcoin ATMs are convenient but there are still many places around the world in which they are not available.
In many cases, fees are higher than web-based exchange fees. A Bitcoin ATM might take a premium of anywhere between 5% and 12% on the market price of Bitcoin or other cryptocurrencies.
Is There One Near You?
Whether you find Bitcoin ATMs to be a useful invention or not, it is always nice to know if there are any around you, just in case you want to try them out or actually use them periodically. To find out where there is a one near you, just go to your favorite search engine and look it up. Just remember to use a browser that allows you to remain anonymous and a VPN is you are planning to purchase or sell cryptocurrency through the machine, incognito. You should also wear a cap and sunglasses when you use an ATM if you want to remain as anonymous as possible.
Can I Operate a Bitcoin ATM?
If by any chance you see that there are no Bitcoin ATMs near you, you might want to be the first one in your area to offer the service to others and profit from those juicy fees. To do so you must understand how to service the machine and find out whether you can operate one where you live. The explosion of these machines clearly shows that there is demand for this kind of service, so it might be a good business.
Bitcoin ATMs: Where Crypto Meets Fiat!
The whole concept of a Bitcoin ATM can be really abstract and even counterintuitive, but understanding it at a functional level might also contribute towards wider cryptocurrency adoption. Just the fact that these machines are often located in high traffic places gives Bitcoin and other cryptocurrencies more exposure. Hopefully the convenience of these machines, coupled with a simple guide on how to use them, might encourage curious people to go down the cryptocurrency rabbit hole.
Other ways To Buy Bitcoin
Read our ultimate guide to buying Bitcoin to take a look at a variety of ways you can buy Bitcoin.