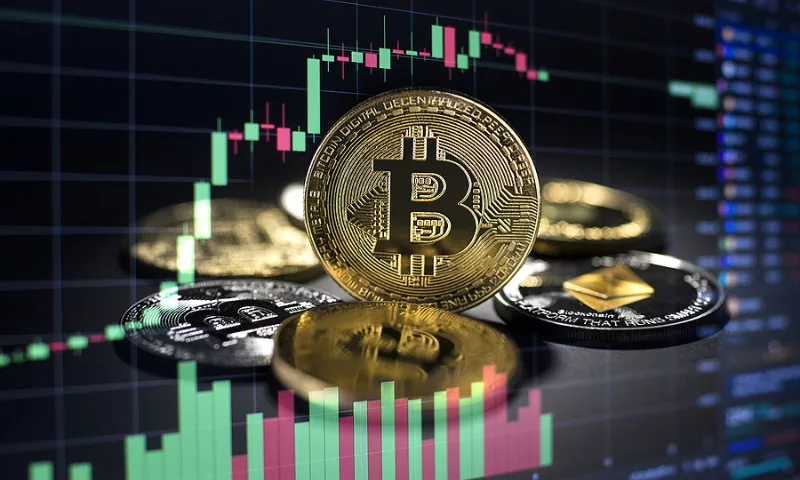 Bitcoin has not been as volatile over the last year, since January it hasn't really dropped below $20,000 or gone too high above $30,000. In terms of cryptocurrency, it's been pretty stable.
Some have argued that we have been battling to break beyond the support/resistance level but we don't think that's the case. With the ever-growing rumors of a potential recession, people have been far more cautious with their money. But as the end of the year draws near, more and more people are going to start being more optimistic and loosen up a bit. This is evident by our ATH breakthrough for this year.
To put it into perspective, the last time BTC was above $32,000 was in May of 2022. That is more than a year ago, more like 17 months ago. There is a massive positive sentiment growing, could this be the start of a bull run? Or are we watching a repeat of the great crypto crash of 2017? There seems to always be a pattern of BTC rising at the end of the year.
This hype may have come from the recent fake news that the SEC approved Bitcoin ETFs, or it could just be an organic lead-up to the annual end. Ferrari also just started accepting BTC as a form of payment, could this have something to do with the recent market movement? It is hard to say for sure, but one thing we do know from experience is that once the ball starts rolling it's hard to stop. Many analysts predict BTC will hit over $100,000 within 2024. Please note this is not financial advice, but rather a conversational look at the current price.
There are so many reasons the price could be climbing, and there are so many outcomes that could follow. You never truly know with the crypto markets. One thing we do know for sure is that we are excited to finally see BTC break through its year-long barrier and hit its ATH of 2023… So far. Not only is this a good thing for the markets and the hodlers, but we gamblers love Bitcoin gambling in a bull market.
We will keep watching the price and let you know if any more developments arise. But for now, enjoy the good news and use your extra BTC profits from some good old crypto gambling fun. Check out our list of the best crypto casinos of 2023.