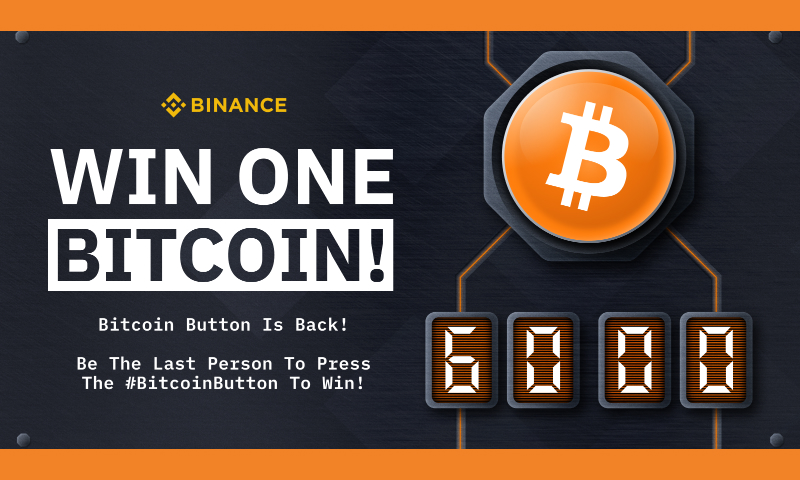 Binance has brought back their fan favorite Button Game where players can claim up to 1 BTC for simply being the last to push the button. This is the same ingenious game they launched in 2022, before retiring it, at least until now. Relaunched June 12th, 2023.
Binance is already a leading cryptocurrency exchange and does not really need to rely on marketing gimmicks to pull in customers, its platform and features speak for themselves. This feels more like a bit of fun for the community, and an effort to give back to their users.
How to play
The game mechanics are super simple.
The game features a countdown from 60 seconds to 0 and a button. The aim of the game is to be the last to push the button.
The button resets every time someone clicks the button, so patience is a virtue you will need to have to claim victory.
Each player starts with one attempt, but worry not, and there are multiple ways to earn more attempts.
Claim an additional button click attempted by:
Completing identity verification on Binance.
Referring a friend who completes identity verification.
Completely community puzzles.
The last player to push the button will win an astonishing 1 BTC in token vouchers. It is extremely straightforward but maybe not so easy to win.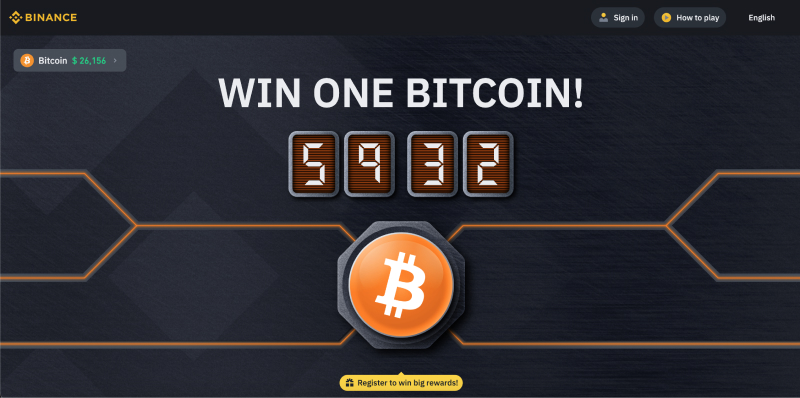 More ways to win
Binance is coming through with more than one way to win. Players can also claim their share of $5,000 in BTC gift cards and $10,000 in BTC token vouchers.
This is how you can win even if you lose:
$5,000 in BTC Gift Cards
Join the Binance Telegram group or the Binance Discord server.
Discuss the community puzzle solutions in the group or server and use the hashtag #BitcoinButton.
Fill out this survey.
$10,000 in BTC Token Vouchers
Play the Bitcoin Button Game and take a screenshot of your results.
Follow @binance on Twitter.
Share your "click timer" screenshot on Twitter. Players will also need to include a fact about BTC and use the hashtags #BitcoinButton and #Binance
Tips for the Binance Bitcoin Button Game
Some tips and important things to note about the Bitcoin Button Game:
The button is not glitched at 56-59 seconds, it is just continuously being reset by everyone clicking.
The game is currently experiencing high user activity leading to a "Too many player attempts. Please try again." message, so wait until the system is less busy to get your click in.
Player accounts must have fully completed identity verification to claim the prize if they win.
The game is a marathon and not a race: the winner of last year's game won after pressing the button weeks into the game.
Play now
Last year's winners were shared in this Binance blog post, will your name be on the winners list this year? Entering is free and easy, maybe just wait for some of the hype to die down so you stand a better chance, but in the meantime, you can start collecting your attempts for when the time is right. This is such a fun initiative and we are so excited to see it resurface for another year.