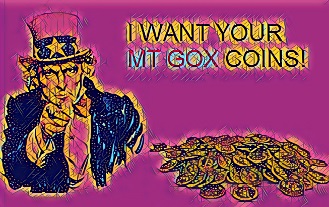 Greek authorities arrested Alexander Vinnik, a BTC-e operator. The arrest came after US authorities launched an international operation, with the support of various agencies, and requested the cooperation of Greek authorities. According to US authorities, Alexander Vinnik is behind various money laundering operations and other crimes, including the infamous Mt Gox heist. Vinnik's indictment states that BTC-e received over $4 billion dollars in bitcoin over the course of its operations.
BTC-e Not Regulated
The indictment points out that BTC-e was not a regulated exchange. That is against the law in the US – as well as most other countries – but it seems that regulation is the least of BTC-e's and Vinnik's wrongdoings. According to the indictment, Alexander Vinnik engaged in money laundering activities, enabling ransomware attackers, illicit drug operations and even corrupt officials to launder their money. Besides regulatory issues, the indictment also mentions that BTC-e and Vinnik were involved in fraud, identity theft and tax refund fraud schemes.
Alexander Vinnik Responsible for Mt Gox Bitcoin Heist
Vinnik also faces money laundering accusations for the Mt Gox bitcoin heist. Of all the counts on the indictment – 21 in total – this is the most salient crime and the most relevant to the wider bitcoin community. According to the indictment "Vinnik obtained funds from the hack of Mt. Gox and laundered those funds through various online exchanges, including his own BTC-e and a now defunct digital currency exchange, Tradehill, based in San Francisco, California."
As a result, many well-known personalities in the community tweeted the news. Mark Karpeles, who is facing charges of embezzlement and data manipulation in Japan, tweeted about the arrest. It seems that he has been following the news, despite his own legal troubles. It is unclear if Vinnik's indictment will have any influence on his own case.
Alexander Vinnik's Indictment
It is unclear how Alexander Vinnik's indictment might affect the Mt Gox case at any level. If convicted, Vinnik might also face claims from those who lost their funds on Mt Gox, but it is too early to tell. In the meantime, the indictment will go to a grand jury, which will likely hasten the proceedings. This means that the case is likely to go to trial faster than under traditional proceedings.
On the other hand, according to Greek legal procedures might delay Vinnik's extradition by up to 2 months. US authorities now have to craft an agreement for the extradition to go through. In the meantime, US authorities ceased the BTC-e domain.