Bustabit is considered by many to be the original Bitcoin crash game, founded in 2014 it is still smooth, sleek and speedy. Bustabit recently underwent an ownership change, so we thought what better time to do a revised Bustabit casino review on one of our old favourites.
Pros
Instant deposit and withdrawal
Bustabit new version brings with it a couple of notable changes:
Removal of the bonus system
Flat house edge of 1%
Opening the bankroll to investors (anyone)
Increased bet limits
Cheaper Bitcoin withdrawals
Revised friend system
Registration
Registration is very simple: you enter a username and password. You have an option of adding an email address, but it is not essential. You need to be over 18 to play at Bustabit.
Games
You can view the game in either a dark or light setting (hit the settings icon in the bottom left corner to change it). In this Bustabit casino review we must commend their UX – the site is very easy to navigate with an aesthetically pleasing design.
Right – the game. Bustadice is a one-game show. It's a crash game with a good social angle, as you can constantly see the chat and what other players are betting, and winning.
To play Bustadice, players make a wager and once the multiplier starts rising you can cash out at any time. As the multiplier rises – along with the rewards and suspense – you can get a return of anywhere from 1x to 1000x your wager. Whoever cashes out the last (before the crash) gets the money pot. If you cash out too late you lose your bet.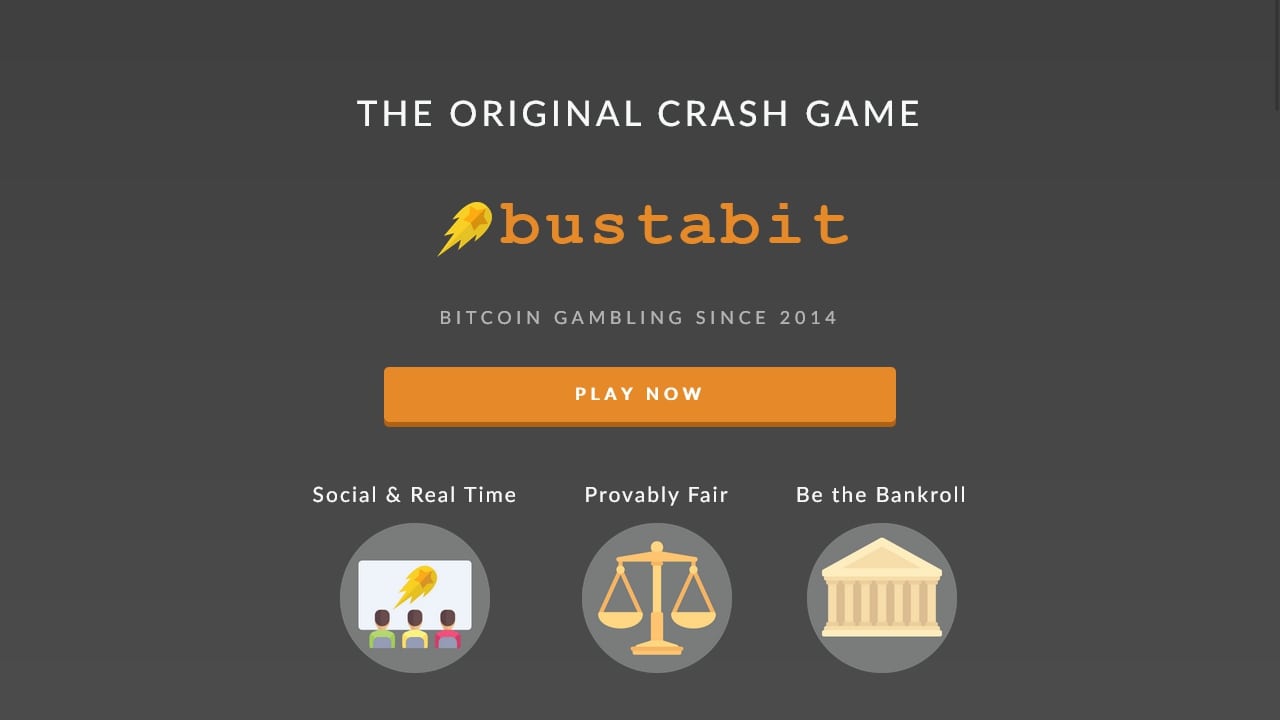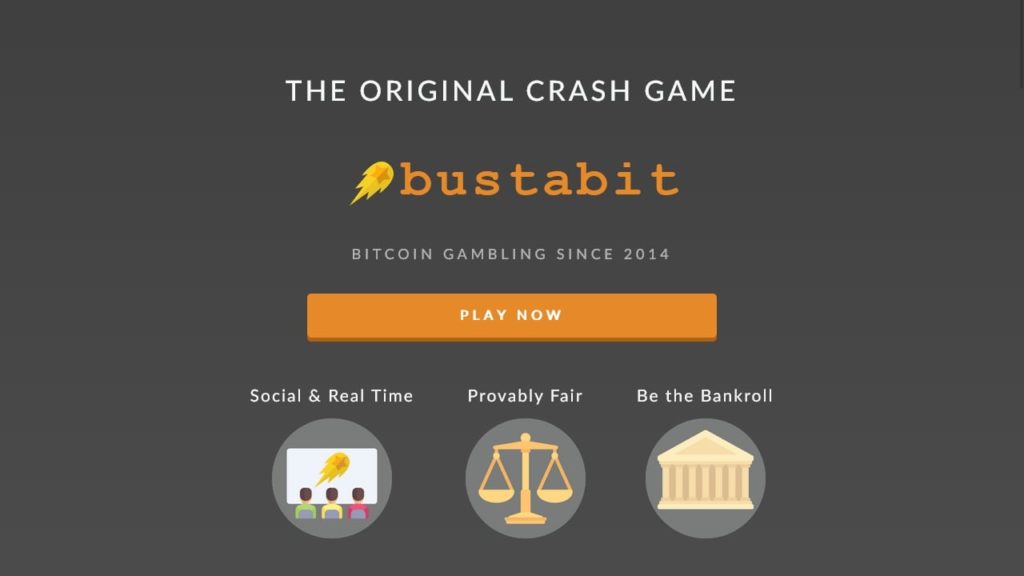 Currencies
Bustabit only supports Bitcoin.
Payment methods
Deposits and withdrawals are made through Bitcoin addresses. These can take anywhere from 10 minutes (deposits and small withdrawals) to 24 hours (for larger withdrawals, as these are processed manually) to clear. A fee of 100 bits (approx $1.40) is charged for withdrawals, and the minimum withdrawal limit is 200 bits ($2.80).
Bustabit V2 allows players to choose a non-immediate withdrawal option which lowers the transaction fee and just means that it will be batched with other withdrawals and done at a later stage.

Licence
Bustabit operates under a licence from Costa Rica and is a verified operator by the Crypto Gambling Foundation.
Desktop and Mobile
Fully optimized for both desktop and mobile, Bustabit's minimalistic design makes for a seamless experience on all devices, no download necessary.
Restricted Countries
We couldn't find any evidence of any restricted countries in this Bustabit casino review.
Promotions and Bonuses
Bustabit does not offer any promotions or bonuses. The only offer of this nature is their bug bounty, which will pay you out based on the severity of the bug detected.
Support
Support on this Bitcoin casino is offered through an FAQ section and a contact form, which you can fill in and then someone will get back to you. They also have a BitcoinTalk account.
As mentioned earlier in this Bustabit casino review, there is a player chat room and a new friend system. The new system allows you to be notified when friends go online, private message (both parties need to approve private messaging) and see their bets listed on the right (when in play).
Languages
The site only operates in English.