How To Play Keno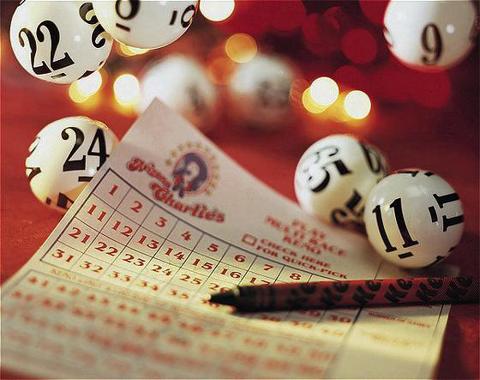 Keno is quite an interesting game that has a niche following. Those who don't know it look for guides on how to play Keno. There aren't too many guides out there, so our staff at Bitcoin Chaser decided to write one for anyone who is interested in this game. This how to play Keno guide includes all the background story about the game, its rules, Keno strategies and more.
Origins of Keno
Before we get into the details of how to play Keno, we want our readers to know more about the game's background. The game's history is rich, and it is worth exploring briefly. Keno has been around for thousands of years. According to various web-based sources, the game's name can trace its origins back to Latin and French, although the game dates to ancient China. Keno was played there around the year 1000 BC.
Approximately 3000 years ago when the game was largely popularized by the masses, Cheung Leung, the ruler of the Chinese Han Dynasty was struggling to accumulate enough money for the city and its residents during a long, tiresome war. Unable to further tax the city's citizens, Cheung Leung invented a new game named 'Keno'. Following a successful lottery style fundraiser by Keno during the Han Dynasty War, the game was later used to collect funds to build the Great Wall of China. In terms of legality, China did not have licensed lotteries until sometime in the 1800s, enabling underground 'gambling'.
Keno Changes
Rules of Keno have drastically changed since Cheung Leung's time. – we are going to cover the new ruleset in the following section. Prior to Keno, Western countries in Europe as well as the United States have greatly adapted alternative popular games. Keno was introduced to Westerners when Chinese sailors arrived at the shores of the West Coast. The initial 80 numbers of the game were 120 Chinese characters, according to historical research from Keno enthusiasts.
Keno Rules & Odds
The game has not changed too much since the West was exposed to it. Keno is also a simple game, based on probability, just like other lottery games. Players are required to choose a set of numbers, hoping they would all match and win, although there are tiered rewards. In terms of Online Gaming, there are some popular Keno versions designed by prominent software providers that have made some modifications, although live and video Keno remain the most popular to date.
During a live game of Keno, players use a pencil/pen to select their respective numbers on the paper slip provided. While a hopper is present, full of balls containing numbers, live draws are conducted every few minutes, typically ranging from 3 to 10 minutes. As opposed to live Keno, during a game of video Keno, players are required to select their chosen set of numbers on screen, which are digitally 'locked in' following a time limit. Once the draw is made, the game reveals whether they have won or lost. In digital/video Keno, odds typically depend on software providers and the game's actual programming.
A Brief List of the Rules of Keno
Players are required to make a wager, followed by selection of a set of numbers. In live Keno, selections are made on paper, in video Keno, selections are made digitally;
Range of numbers to be picked largely depends on each Keno game. The usual ranges are 2 to 10, alternatively 1 to 15;
The game-maker or game selects 20 out of 80 available balls at random;
Should the game select a number a player also selected, it is referred to as a 'catch'. Following a catch, the player is paid accordingly.
As previously mentioned, odds and number selection ranges can vary from game-to-game. The overall percentage of returns can vary from 75% up to 92.55% Return-To-Player (RTP). When committing to a game of Keno, it is vital you understand the custom ruleset, along with the odds for that specific game. Keno software providers can provide these details for you, so can gambling operators running your favorite games.
How To Play Keno – Useful Tips & Strategies
Going beyond the rules and the odds, tips and strategies can be useful to anyone who wants to know how to play Keno. In short, Keno is a game on probability, but one can fiddle with trends, patterns and strategy to get the better of each result. Some of the below tips and advices will address multiple gaming aspects, such as maximizing bankroll, play time and therefore chances of winning.
Play a Free Game to Practice Your Keno Strategy – Prior to committing to a fully-fledged, paid Keno game, try a free version first. Doing this will allow you to adapt to certain rulesets and enhance your generic understanding of the game. Sure, it's a simple game, but preparation is always underrated.
Do Not Stress Over Numbers – Most Keno players will be eager to get it right, causing them to waste time and effort over picking numbers. Unless you are a wizard, time traveler or psychic, you will most likely play the same numbers repeatedly. You can choose a random set of numbers each time. The outcome is totally random, so do not give yourself a hard time.
Play Where You Have a Saucy Bonus – Assuming you are heading to play video Keno online, casinos will offer different bonuses. Maximizing your bankroll is key here, especially due to the game's purely probabilistic nature – the higher the bankroll the better. Look for an operator who offers generous welcome bonuses applicable to Keno. You should also do your research on which specific Keno games they offer from which software provider. Often, hefty bonuses are offered, but they might be limited to unpopular Keno games which results in a let-down.
Stay Slow and Keep It Cool – Firstly, no rush. Assuming you have taken some time out to enjoy yourself and play, why would you beat yourself in a race? Once you have sorted out your comfortable 'Keno pace', you are ready to calculate a healthy bet amount, matching your bankroll. Keno has a house edge up to the high 30% mark, so you should keep this into account when you make large bets. Considering the house edge and Keno's tax collector history, you want to be smart and prolong your game.
How Much Money is Gambled on Keno?
Given its niche following and the nature of the game, it is interesting to see how much money is spent on Keno on a regular basis. While there are no accurate worldwide statistics, according to a fully transparent annual report in 2016 from Tabcorp, we can get an idea of the market size for Keno. Tabcorp Holdings is a popular Australian gambling company, one of the largest online gambling organizations in the world.
Following the release of its 2016 annual report, Tabcorp reported a 4.8% revenue increase of $208.5m AUD in Victoria, Australia only. Since Tabcorp has a revenue of 2.188 billion Australian dollars, and it has a large Keno customer base – 1.3 million players – we can get a fair indication that Keno can well be a billion-dollar game world-wide.
Popular Software and Operators to Play Online Keno
With dozens of top-notch software providers in the market, operators and players have a wide variety of Keno games to choose from. Now that you know how to play Keno and how to craft your strategy, we thought you might want some recommendations for Keno games. We have a brief list of popular operators who have a broad selection of Keno games for you:
BetChain

Welcome Bonus: 100% up to 1BTC/200Eur + 50 Free Spins
Provably Fair
1000+ Games

BitCasino

Welcome Bonus: 100% up to 1BTC
Provably Fair
1,300+ Games

Loki

Welcome Bonus: 100% up to 100$/€ or 0.04BTC + 100 Free Spins
Provably Fair
1000+ Games
Depending on your currency, location and bankroll, the ideal operator will vary, so you can also check out our casino review section to read more about casinos with Keno games you can play at.
For more casino and casino game guides, visit our casino section