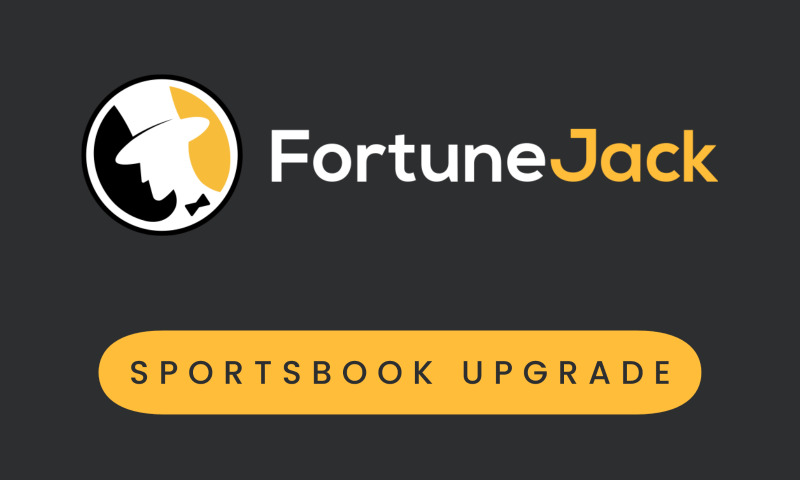 FortuneJack is strengthening its sportsbook with the addition of exciting new features. The new and improved sportsbook at FortuneJack will offer more sports, an improved design, and feature new promotions. 
Visit FortuneJack
The addition of more sports
FortuneJack already offers a comprehensive sportsbook with over 60 sports to bet on, alongside 35,000 live events from over 20 sports.
Following the upgrade to its sportsbook, live odds will now be available on esports games. Further additions expected to be part of the new-look FortuneJack sports betting site include the addition of live streaming of HD games and new markets to bet on.
New design and features
Visitors to FortuneJack's sportsbook will experience a fresh layout following the upgrade as well. The changes made by FortuneJack aim to benefit the gambling experience of its users.
The new design is eye-catching with dynamic banners showcasing upcoming events and running sports betting promotions. There will also be a new match tracker feature that will help users understand each event and its information.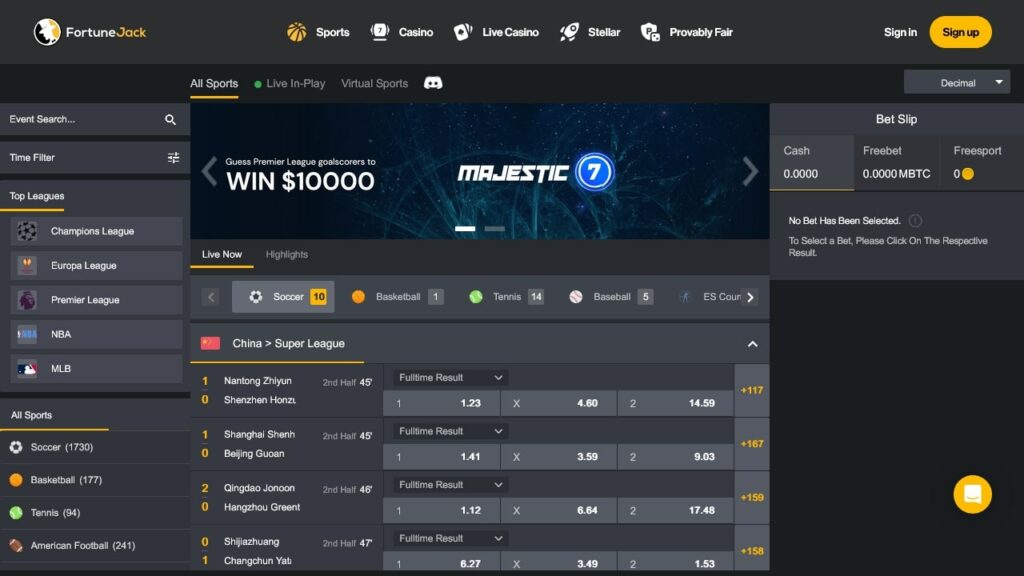 New promotions and bonuses
FortuneJack promises to add to their already incredible promotions and bonuses. These new sports and esports bonuses will come in the form of ComboBoosts, Cashouts, Quick Bets, and Suggested Bets.
Without a question, FortuneJack users are in for a treat with all of these enticing promotions added to an already strong crypto sportsbook.
More about FortuneJack
FortuneJack sportsbook already has several strong promotions that are free to claim and fun to use. These include the Freebet and Majestic 7 Premier League promotions.
The Freebet promotion
The Freebet promotion gives FortuneJack users 250 daily coins that can be used to place free bets on sports and earn rewards.
The Majestic 7
The Majestic 7 is a Premier League promotion that gives you a chance to win $10,000 every week in Freebet money. To win you have to guess the 7 different goalscorers in the 7 different games. This is an incredible promotion if you believe in your football knowledge.
The addition of new promotions and features on FortuneJack's sportsbook is only going to make what is a strong sports betting platform even stronger.