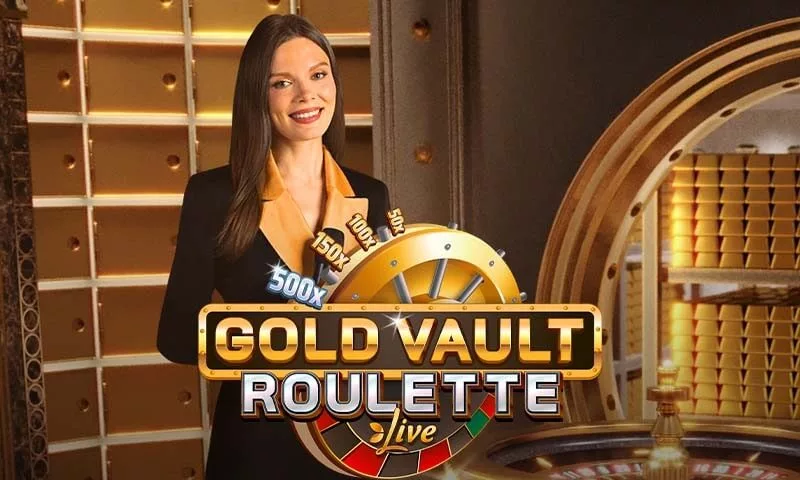 Don't let the name deceive you, TrustDice provides players with so much more than just dice. You may have heard of ther native cryptocurrency token, TXT, or even their crypto faucet, but there is more to be discovered.
What started out as dice, crash, and a sportsbook has evolved into thousands of betting options. Whether you want to play slots, live casino games, bet on esports, or anything else, TrustDice has almost all of it and is continuing to add more.
TrustDice has just upped the odds with the introduction of an exciting new live casino game, but what is even better is that it is an early-access release. That means that TrustDice players will be among the first to have access to this new game. The game is called Gold Vault Roulette and is brought to you by leading software provider Evolution.
We all love crypto roulette, but there is something special about this iteration. Firstly, the theme very much falls in line with both the crypto and gambling communities. Don't we all wish we had a gold vault, or a vault filled with Bitcoin? Secondly, the live casino game stage is set up to emphasize the glitz and glamor.
But aside from the looks, this game offers some profitable features to enjoy too. Catch a gold bar and stand the chance to claim your x50 multiplier. Stack up to three gold bars on one bet to potentially win an insane x150 on your initial bet. But it gets even crazier with the elusive super gold bar. The super gold bar could rack you in a multiplier of x500.
Start the game by placing your betting chips on the grid, as the ball spins, the dealer will open four boxes to reveal a variety of gold bars and hopefully super gold bars. These bars will then be placed against your bet, if you won. It is like gambling within gambling and we are loving every second of it.
Right now this exclusive and exciting game is only available on a few platforms, one of them being TrustDice. That means you can head over to TrustDice right now to start spinning and winning. May your casino vault balance become filled with gold and every box reveal a super gold bar. We wish you luck on your Roulette spinning.
Want to learn more about TrustDice? Read our TrustDice review.