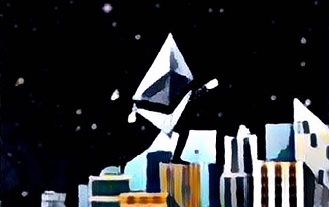 ICOs are becoming more of a controversial topic. With many pointing to an ICO bubble, we decided to look for those that seem to be working out well. We took a look at the top 5 ICOs of all-time, excluding Bancor. We have enough material on that historic ICO and it is also too early to assess its success, therefore we focused on the top 5 before it and included a brief background as well as return on investment metrics.
Here are our top 5 ICOs of all-time:
GNOSIS
The first token on our top 5 ICOs is Gnosis, a decentralized platform for prediction markets based on the Ethereum platform. The token is known as the Gnosis Token, or GNO. This was the only time that these tokens were created, and so the total supply of GNO is fixed. In April, it set a new record – since broken – raising $12.5 million through its ICO via a Dutch auction, the first successful one of its kind in the crypto industry. It was the fastest crowd sale to raise more than $10m.
At that time, the ICO sold an equivalent of 250,000 Ethereum (ETH) in 12 minutes after the launch. Given a launch price of 0.6ETH per GNO, one Gnosis token was worth $30. With a market capitalization of around $300m. At press time, Gnosis' price is $223 per token according to Coinmarketcap. That nets initial investors a profit of 800%.
ICONOMI
ICONOMI is the next token to make it to our top 5 ICOs list. In 2016, the Ethereum-based project called ICONOMI raised more than $10 million. During the ICO five different currencies were accepted. There were three digital currencies: Bitcoin, Ether, and Lisk, and two fiat currencies: U.S. dollars and Euros. ICONOMI raised just over 6,900 bitcoins, 200,000 Ether, roughly 4 million Lisk, more than $121,500 USD, and about €2.4 million.
ICONOMI issued 100 million ICONOMI tokens (ICN) 10 days after the crowdfunding campaign ended as per its white paper. Its current price is about $4.50 according to CoinmarketCap. This means that early ICONOMI would net early investors about 400% given that the starting price was about $0.20 per ICN.
Chronobank
Chronobank is an Ethereum-based project that aims to disrupt the HR recruitment and finance industries. The ChronoBank ICO raked in a total of $5.4 million USD in several different currencies. This included 3,123 BTC, 14,385 LTC, 48,945 ETH, 33,043 ETC, 13,587,411 NEM, 385,963 WAVES, 416,566 EMC and $1,108,180 USD. In February, Chronobank sold 100 TIME tokens for 1 bitcoin, or about $990. Definitely a project worthy of its place among the top 5 ICOs.
Golem
Number 4 in our top 5 ICOs list is Golem, a decentralized sharing economy of computing power. This project allows anyone to make money renting out their computing power or developing and selling software. In February, the team sold 1000 GNT per 1 ETH and the start price was $0.01. At press time its price was $0.58. This means that early investors earned 5700% on their investment.
Zcash
Zcash rounds up our top 5 ICOs list. It is a completely anonymous digital currency created in October 2016. At that time, 1 ZEC was trading for 7BTC. It broke records when 1 ZEC went as high as 6BTC per ZEC. There was a "FOMO buying", so investors that decided to buy at that time are now at a loss, and will probably never recover their initial investment. In any case, it is still seems like a useful product and the coin is currently trading at a price of $359 as shown on Coinmarketcap.com
The Top 5 ICOs Will Change
Those are the top 5 ICOs of all time, excluding Bancor. The way ICO markets are going, this Top 5 list will become obsolete pretty soon, unless there is a huge ICO bubble. If you are one of the lucky few to invest in 4 out of these 5 projects early on, you probably made a lot of money. If you are not part of the lucky ones to invest in some of these projects early on, don't worry. You will have more opportunities in the future. ICO markets are hot, and you can check out all our updates and token profiles as soon as they come out, thanks to our team of analysts.