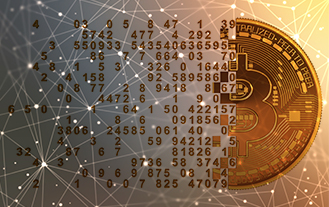 Following the Segwit2x saga, Bitcoin wasn't the only cryptocurrency to make waves in the ever-growing space. Apart from Bitcoin, it's forked relative, Bitcoin Cash, reached record highs of over $2,000 USD this weekend, jumping over five times in price before settling around the $1,200-$1,300 USD range. On Sunday only, trading volumes impressively topped the $26bn mark. Not only is this a significant all-time high, but it is relevant in comparison to mainstream US stock exchange trading volumes.
The Day Cryptocurrencies Traded Higher Than the Weekly Average on Two US Stock Exchanges
Describing the Sunday as a historical all-time high is no exaggeration. Not only is a trading volume of $26bn in a day statistically impressive, but it shows the markets how powerful cryptocurrencies can be. According to data by CBOE Global Markets, a popular online data source, the New York-based IEX, and Chicago stock exchanges averaged under $10bn daily for all 5 days last week, giving relevance to the comparison.
According to BusinessInsider.com, IEX averaged only $7.8bn while CHX averaged a measly $3.1bn. Sunday's network-wide cryptocurrency average more than doubled those volumes combined. Comparisons to alternative stock exchanges can yield varying comparison points, which however would not change the magnitude of the surprise we saw in cryptocurrency markets over the weekend. Probably the most impressive part of this run, is that it all happened when all other markets are closed. This might give us a glimpse into the future of trading, especially if traditional markets adopt blockchain technology, or are forced to compete with crypto-assets.
Why, How and What Caused the Major Shift?
Moving away from the comparison with traditional markets, it is important to understand that this run was until this weekend unprecedented for cryptocurrency markets. Considering the conflict around Segwit2x, it is possible that panic played a role, pushing trading volumes higher than ever. Since the Bitcoin community is known for rational and comparative thinking, prices and trends aren't always the determining factor of fund placement, regardless of market standings. Newcomer Bitcoin Cash, which was a result of a hard fork earlier this year has recently taken the space by storm. Topping out at a current trading volume of $4bn in the last 24 hours only, the advocates this Bitcoin alternative are busy highlighting its features and benefits.
Bitcoin's Hash Rate Falls
It is unclear whether the efforts of these BCH advocates influenced the markets – although bitcoin supporters are convinced that they did. The sudden price increase and trading volumes, triggered a miner exodus from BTC and into Bitcoin Cash, given that they both run on SHA 256. Miners started switched about 50% of Bitcoin's hash rate over to BCH this weekend. Those who follow these changes, instantly saw the possibility for the worst possible consequence, a chain death spiral on BTC.
A chain death spiral is complex. The Bitcoin Network adds a new block approximately every 10 minutes, which is the time it takes for a miner to confirm the transaction. This is equally matched by difficulty adjusting the network's hash rate for the block to comply with the timing conditions. Bitcoin's difficulty adjustments happen every two weeks, making the responsive window a recipe for disaster in terms of transaction times, costs and potential for coin dumping. The more mining power withdrawing form BTC, the more it takes for difficulty to re-adjust, and the more it takes miners in the meantime to get new block rewards, creating more pressure for them to leave the chain due to profitability issues.
Bitcoin Cash More Profitable to Mine
On the other side, due to the exceptional algorithm in charge of its difficulty regulation, Bitcoin Cash became more profitable to mine for a small window of time, prior to the Bitcoin Cash team's protocol change of difficulty adjustments, which took place on Monday 13th November. The above events have contributed significantly to the record trading volumes over the past few days, as well as Bitcoin Cash surpassing Ethereum in overall Market Cap for a moment.
Stabilization and Further Fork Plans
While Bitcoin Cash is nervously stabilizing around the $1250 mark, with Bitcoin rising again towards the $7,000 mark, there are already formal ongoing talks about further hard forks involving Bitcoin Cash. Overall cryptocurrency market volatility has been supported by the constant technological advancement plans, often resulting in public feuds and struggles. Now it seems that Bitcoin Cash has carved a place for itself in the market; investors have certainly acted considering the high potential of this coin. Cryptocurrency advocates can look forward to further volatility ahead. Maybe we will see another record-breaking trading weekend sooner than we think.