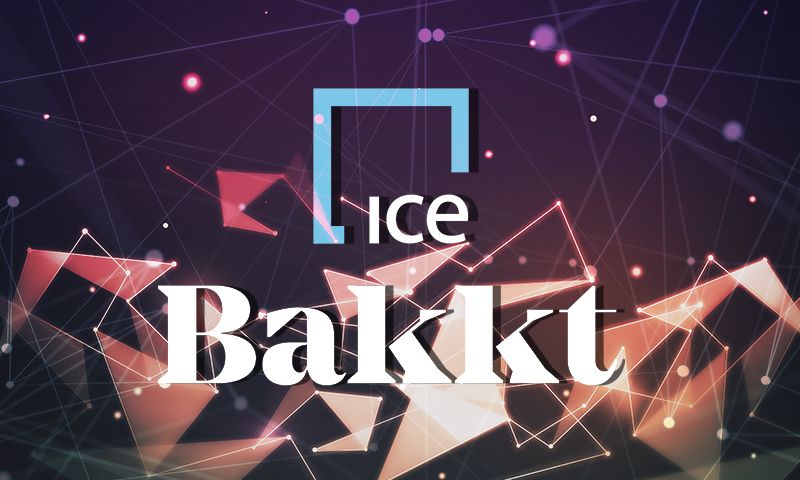 In early August 2018, the Intercontinental Exchange (ICE), the parent company that operates the New York Stock Exchange, launched Bakkt, a Crypto Payment System for Retailers. Recently a tweet posted on September 25th disclosed the first contracts Bakkt will be offering. The first future contracts will be Bitcoin/fiat pairs with major currencies including USD, GBP, and EUR.
A Strange Message
On the same tweet that Bakkt announced the BTC/fiat pairs, it also stated that buying USD/BTC futures contracts will release one Bitcoin to customer's account regularly. This is a very strange message to deliver to the public, since it doesn't consider the size of the contract and the fact that giving a person a contract and then a coin probably defeats the purpose of the contract. Therefore, users will have to wait and see how ICE will roll out these contracts.
Credibility
Going beyond this message, if ICE manages to roll this service out correctly, it could quickly corner a segment of the market that is expected to grow quickly. Trading platforms are trying their best to secure assets using blockchain technology, while at the same time offering blockchain-based assets to mainstream customers.
Part of the reason why people are reluctant to invest in such assets and invest in platforms that work with blockchain technology is due to multiple headlines about hacks and exchange data breaches. To deal with this credibility issue, Bakkt is banking on the reputation and experience that ICE has built over the years.
The Leader Behind Bakkt
Bakkt is an initiative of Jeff Sprecher, CEO, Founder, and Chairman of ICE. Therefore, the project is expected to get special attention. Bakkt intends to take the momentum of this initiative to give investors the confidence necessary to use the platform. Using the network, individual and institutional investors will be able to trade and store cryptocurrencies in a way that will reassure traditional investors about the trustworthiness of the system. Additionally, Bakkt will be fully backed by ICE, which has a well-established record in traditional markets.
Bakkt's Kelly Loeffler noted that "Bakkt is designed to serve as a scalable on-ramp for institutional, merchant and consumer participation in digital assets by promoting greater efficiency, security, and utility. We are collaborating to build an open platform that helps unlock the transformative potential of digital assets across global markets and commerce."
Partnerships
Since the announcement, Bakkt partnered with the Boston Consulting Group, Starbucks and Microsoft. These partnerships should serve to expand the usage of digital assets and solidify Bakkt's credibility further. For instance, Starbucks announced that with the new payment system, it will allow customers to buy drinks, baked goods, and merchandise with virtual currency.
Launching Bakkt
Once the U.S Commodity Future Trading Commission (CFTC) approves the offering, ICE will be ready to roll the service out. This is expected to happen around November 2018. Mr. Sprecher believes that this is a crucial step to bring cryptocurrencies to traditional investors. He believes that as the cryptocurrency market grows, there should be a focus on safety for consumers and merchants, which Bakkt will be ready to provide. He further explains that "in bringing regulated, connected infrastructure together with institutional and consumer applications for digital assets, we aim to build confidence in the asset class on a global scale, consistent with our track record of bringing transparency and trust to previously unregulated markets,"
Interest from Mainstream Players
By joining hands with industry leaders, Bakkt can create a globally regulated and open marketplace for everyone in the crypto industry. This is important for traditional investors who have so far shied away from cryptocurrencies due to their nature as decentralized, unregulated assets. Wall Street noticed the potential, and major investors have invested in this venture, including Pantera Capital, Protocol Ventures, Horizons Ventures, and Galaxy Digital. If Bakkt can make Bitcoin and other altcoins more desirable for traditional investors, then demand could buoy prices, and bring about the desired end of the year rally.