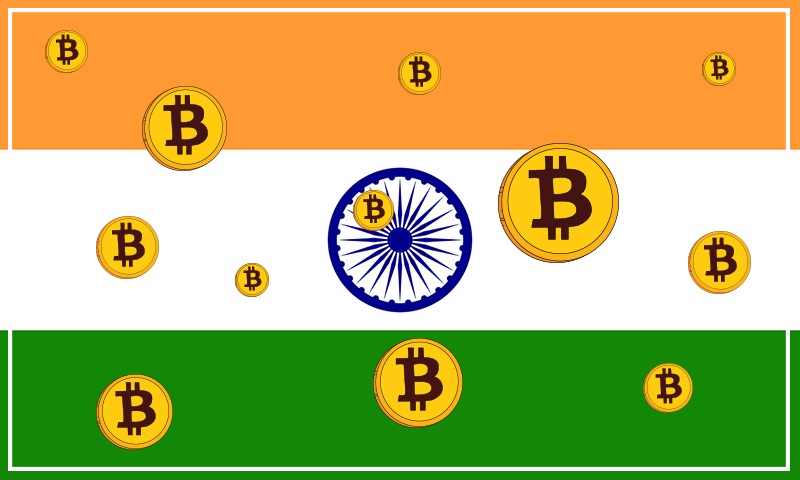 Cryptocurrency regulations have been a controversial topic in India for a quite a long time now. It seems that regulators came up with a formula to solve this problem. The latest report suggests that Delhi authorities will wrap the new crypto regulatory framework up during the first half of July. During an interview with ET now news channel, Secretary of India's economic affairs, Subhash Chandra Garg discussed the new crypto regulations. He said the new framework was designed after careful analysis on key aspects, including which kind of businesses to ban and which will be allowed to operate.
Remarks from the Secretary of India's Economic Affairs
India's Secretary of Economic Affairs said: "We actually moved quite a lot in that, what part of this business should be banned, what should be reserved and what not." He added that: "We are fairly close to developing a kind of template which we think might be in the best interest of our country. We have prepared a kind of draft that we intend to discuss with the committee members in the first week of July."
Mr. Garg is actively involved in the "Future of Bitcoin" discussion. The direction that this discussion has taken in India is clearer now. From these remarks it is possible to infer that the Indian government doesn't regard cryptocurrencies as currency or legal tender. Furthermore, it seems that the Indian Finance Minister is trying to introduce certain regulations that would make crypto transactions more transparent. Also, KYC procedures and record keeping for cryptocurrency will be set forth in upcoming crypto regulations, Mr. Garg points.
Cryptocurrency Regulations in India Effects Market
Crypto in India is quite problematic. There have been warnings and a new restrictive administrative measure. Additionally, cryptocurrency exchanges like Zebpay are coming out with announcements regularly, which makes the situation volatile. For instance, earlier this week when Zebpay informed its customers via email, social media and its official website about the prevention of withdrawal from rupee accounts until RBI's upcoming order.
Ruffling the Market Further
The market got even more disturbed when Arun Jaitley, the Finance Minister of India declared that "cryptocurrencies are not legal tender" and signaled the Government's new initiative to crack down on illegal use. Following this, the Income Tax Department issued notices of tax evasion to thousands of users who have high incomes because of cryptocurrency trading. A decision by the Reserve Bank of India to order all banks and financial entities to terminate services for individuals and firms involved in the crypto space, compounded the crisis. If new regulation will solve this, remains to be seen. In the meantime, the situation is still murky.