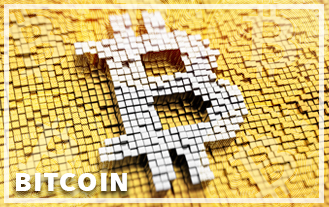 As we approach the contentious fork date coming in mid November 2017, the Bitcoin community has split opinions on the matter. As it currently stands, it is still unclear whether the hard fork will yield one or two functioning coins. Most sources are indicating that 'B2X' will indeed come to life. While hard forks have been a pain in the past, this one is particularly painful because it includes no replay protection. This means bitcoin holders will have to pay special attention to what they do with their private keys. To help users out with a couple of ideas, we came up with this top 3 SegWit2X safe havens list.
Before we Delve into the List of the Top 3 SegWit2X Safe Havens
Along with caution from users, certain Bitcoin-based businesses are shutting shop while Segwit2x is in process. SegWit2X is supposed to activate on block 494,784, which will be around November 16th. Keep that date in mind and make sure you are ready for the fork a few days before. Now that you know when the fork is coming up, it is time to explore our top 3 SegWit2X safe havens.
Hardware Wallets are In Our Top 3 SegWit2X Safe Havens List
If you are not sure about where to keep your coins safe prior to the fork, hardware wallets are always the safest bet. As of November 6th, popular market leaders Trezor and Ledger have announced their action plan for 'B2X'. Since Trezor and Ledger wallets essentially hold your private key as a user, you can export this private key to any exchange following the hard fork, to claim your newly created coin, or you will be able to use the wallet's own splitting mechanism.
Since these hardware wallets have publicly announced they have a plan to deal with the fork, users can have peace of mind storing their coins in these devices. According to Satoshi Labs, B2X will use the same format of addresses as Bitcoin, although this may vary when it comes to derivation paths. While other hardware wallet makers have not yet announced formal plans, Satoshi Labs and Ledger have assured their user's safety for the upcoming SegWit2x.
Choose the Right Exchange
For those who will leave their coins on an exchange – an option we wouldn't recommend – It is crucial to find out which exchanges will support Segwit2x, which will split the coins, and which are likely to continue with the legacy chain no matter what, without splitting the coins. Apart from confirmed hardware wallet support, Coinbase, one of the most popular exchanges has formally announced their full support for the Segwit2x fork. Like BitPay, transactions will be disabled 24 hours prior to the fork itself, however, users will be credited with equivalent amounts of B2X post-fork.
Considering talks on Bitcoin Futures, Bitfinex has recently allowed their users to trade B2X futures, although their take on the fork is slightly more complex. According to sources, these chain split tokens in the form of futures will aid increased stability upon a successful fork.
Hold Your Own Private Key
Nevertheless, trusting any third-party service with your coins through this contentious fork is difficult, whether your coins are personal savings or simply a side investment. Just like when Bitcoin Gold forked a few weeks ago, users are urged to use a method of coin keeping where their private key is readily available. This would be the top option in our top 3 SegWit2X safe havens list.
Holding your own private key can be the safest way to ensure you survive the fork with both currencies as planned – if both chains survive. However, this is only a recommended route if the safety and privacy of the private key are guaranteed. Wallets such as Electrum can be a good fit, since users benefit from the instant export feature of their private key, alongside standard security of the wallet itself. Alternatively, paper wallets can be a viable choice, in which case physical safekeeping should be a priority.
Honorable Mention
To wrap up our top 3 SegWit2X safe havens list, we will discuss the most controversial safe haven of them all: the hedge. Apart from the safety of your private keys, if you are more risk averse or you don't believe bitcoin can survive the SegWit2X fork, then you should go shopping for a hedge. With bitcoin at near record prices, there are other altcoins you can buy to weather the storm, such as Litecoin. You can also revert to fiat during the fork, although if you are into cryptocurrencies, this will probably be your last choice. Nevertheless, you must decide now what your appetite for risk is, what the implications of each option are and then pick an option from our top 3 SegWit2X safe havens list to make sure you keep your funds safe.