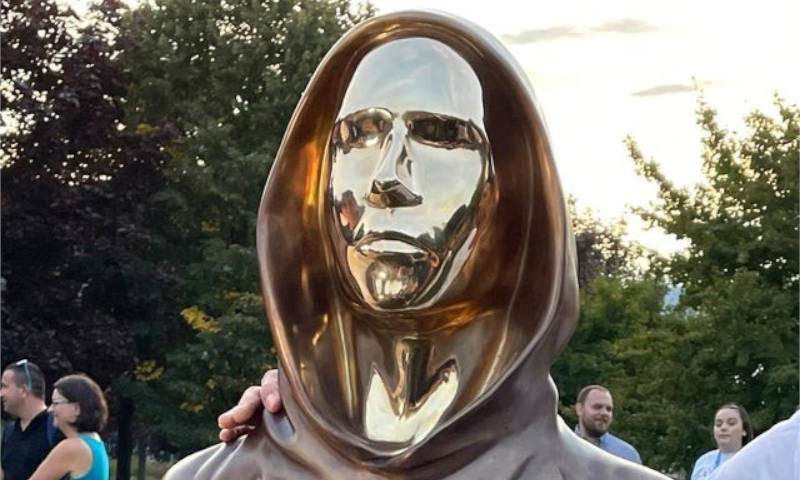 Bitcoin has been making its mark around the world, having been the first cryptocurrency and digital asset to be built on the benefits of Blockchain technology. To say bitcoin changed the world would be an understatement. This cryptocurrency shook the financial scene and has inspired other projects to expand and excel in every market and industry. BTC has only recently become popular among the mainstream, since about 2017, but continues to grow with every passing day. From Microsoft, PayPal, and Etsy accepting Bitcoin, to countries like El Salvador accepting it as legal tender. Bitcoin has come a long way since 2009, with every day showing more optimism around the changes it can make. One country in specific has shown a great deal of support for Bitcoin, but before we get into the most recent news, let us take a look at this country.
Hungary Shows Big Support For Bitcoin
Europe itself has not necessarily shown a great deal of cryptocurrency acceptance, although they are determined to enhance their blockchain knowledge. While they do see the power of blockchain technology, their recent cryptocurrency regulations are not being taken well by citizens. The EU wants to set a general standard for cryptocurrency acceptance, that would then be reinforced in every European country. Citizens want their countries to make individual rules and regulations that apply to each country and their economic needs. EU has prohibited anonymous cryptocurrency accounts, such as they have done with anonymous bank accounts. They have also implemented high taxation on cryptocurrency assets.
Hungary on the other hand wants to welcome cryptocurrency in without all the added stress, allowing their citizens a better chance of adopting and profiting. Hungary plans to cut bitcoin taxes in half, as stated by Finance Minister Mihaly Varga. They want to take cryptocurrency taxes from the current 30.5% and decrease it down to roughly 15%. After being hit hard by the pandemic, and considered an underdeveloped country, Hungary believes bitcoin can help with post-pandemic and economic recovery. Minimizing tax will assist with their goal even further. Their support and faith in bitcoin has been proven yet again by recent news.
The Faceless Satoshi Statue
On September 17th, 2021, Hungary unveiled its latest proof of advocation for Bitcoin. A group of cryptocurrency enthusiasts took the time to make and reveal a faceless satoshi statue to the world. The statue was revealed in Budapest and was community-funded. The statue was created to pay homage to the creator of bitcoin, Satoshi Nakamoto, and the first cryptocurrency. Andras Gyorfi, a Bitcoin journalist and the initiator of the project had this to say:
"We think of Satoshi as the founding father of the whole cryptocurrency industry. He created Bitcoin, he created the blockchain technology, he's the god of our market"
The statue, made of bronze, is seen as a faceless figure wearing a hoodie with the bitcoin logo on it. The lack of facial features was done to emphasize the anonymity of the creator, and the cryptocurrency he created. The face is highly polished and reflective, so when a person looks at the face, they see themselves in it, showing that everyone is the creator of bitcoin and its ecosystem. The statue is truly a beautiful acknowledgment of BTC, its creator, and all it has done and will do for individuals.