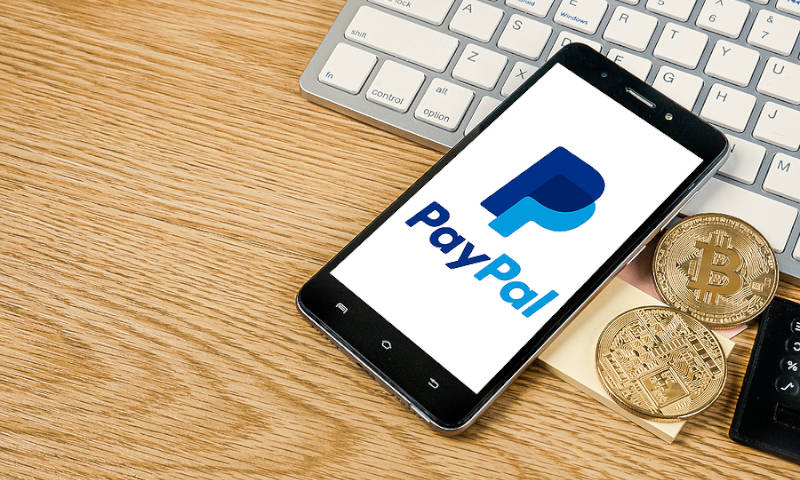 PayPal has always been a big name in the payment processing industry, accounting for more than 392 million users. But like any globally recognized company, they had to start somewhere. Founded in 1998, the company was then known as Confinity. Their goal has always remained the same, to bring users fast, secure, and low-cost transactions.
Two years after launch, they found some success with 1 million registered accounts in 2000. The companys' name was officially changed to PayPal in 2001 and later sold to eBay for $1.5 billion in 2002. They would eventually split from eBay and continued growth on their own. PayPal has had no shortage of success throughout its years, and has always prioritized fast, safe, and low-cost transactions, so why not embrace cryptocurrency?
The truth is that PayPal has been dabbling in cryptocurrency for many years, having shown interest in Blockchain technology as early back as 2013. The president at the time went on record in an interview stating:
"I've been spending a lot of time looking at it (bitcoin), and it's truly fascinating the way the currency has been designed. For us at PayPal, it's just a question of whether bitcoin will make its way to PayPal's funding instrument or not, we're kind of thinking about it."
Then in 2014, PayPal announced that online vendors could accept bitcoin payments through partnered exchanges such as Coinbase, BitPay, and GoCoin. But news really broke in 2020 when PayPal officially confirmed that they would be accepting cryptocurrency, and allowing users to buy, sell, and pay with crypto through their platform. This was a massive step for the fiat and cryptocurrency worlds. But it gets better.
PayPal Continues To Adopt Cryptocurrency
It is incredible that PayPal has already shown so much support for bitcoin and cryptocurrencies, but they aren't stopping there. PayPal continues to show its support for crypto and the adoption of Blockchain by expanding its acceptance. They are now moving to let UK users buy and sell cryptocurrencies on their platform.
Users will be able to choose between cryptocurrencies such as Bitcoin, Ethereum, Litecoin, and BitcoinCash, starting with deposits from as little as £1. PayPal is allowing UK users to buy bitcoin using their platform funds, as well as hold, and sell their digital assets. This is a big moment, as it allows a more efficient way for users to pay merchants with crypto through a trusted 'exchange'. While holding your cryptocurrency on PayPal, you will still be able to profit off the gains of the market and convert it to fiat funds instantly when needed.
This expansion on the part of PayPal is phenomenal news for UK users, PayPal, as well as the cryptocurrency community as a whole. This could mean big things for the rest of the world, with PayPal and cryptocurrency touching every corner of the globe. The future is unlimited.
What's Next For Cryptocurrency And PayPal?
PayPals' vast user base being exposed to cryptocurrencies as a potential payment method can only bring good things ahead. The fact that a world-renowned payment processor is taking time out of their busy schedule to include crypto means that it's worth it. They process billions of dollars a year which could be great for crypto and vice versa. There is no truly saying what the future holds for crypto or PayPal, but with two major sectors coming together, there is significant growth potential for both.
We look forward to seeing what else PayPal has in store for cryptocurrency adoption, and which country is next on their acceptance regimen. We always enjoy watching cryptocurrencies rise and fall, just to rise again. We will be sure to keep an eye on both and let you know if any updated news becomes available. For now, just enjoy another milestone being hit.