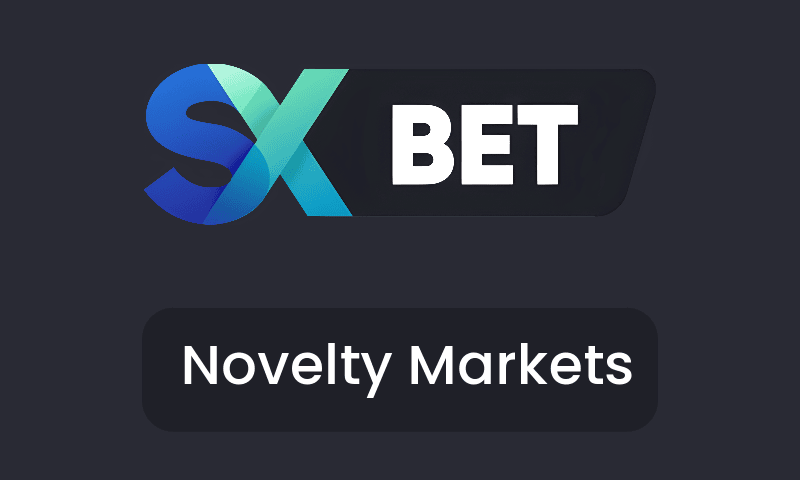 You may not yet have heard of SX.Bet but they have been making gambling waves in the last 4 years since their launch. 
This gambling site is relatively new to the scene, having debuted in 2019, SX.Bet has been consistently providing its players with a safe place to enjoy gambling. But SX.BET is finally stepping out of the shadows with their latest announcement.
Just when you thought political betting was exciting, SX.Bet paved the way for even more profitable predictions when they introduced Novelty Markets. We all saw the craze that followed Barbie and Oppenheimer, but what if you could bet on which would have been more successful? Well, that is what SX.Bet lets you do it. But there is more.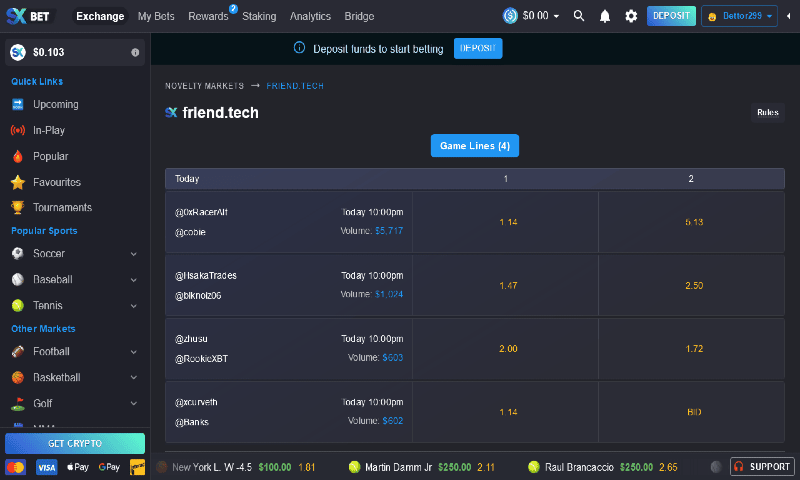 SX.Bet will allow its players to be on:
Protocol fees
Box office revenue
So on top of letting you predict the success of upcoming movies, you will also be able to bet on the fees generated by certain blockchain protocols. The box office revenue was unique to start, but we haven't seen anything like protocol fees betting before. Play can bet on a number of blockchain protocols including:
Ethereum
Bitcoin
Uniswap
AAVE
The markets will be open every Monday from 12 a.m. UTC until the following Thursday at around 11:59 p.m. UTC. This will give users plenty of time and opportunities to place their bets. All this comes after SX.Bet introduced Crypto Futures markets, allowing players to bet on their predictions of the crypto markets. Players are able to bet on the market movements of:
Bitcoin (BTC)
Ethereum (ETH)
Binance Coin (BNB)
Dogecoin (DOGE)
Solana (SOL)
Polygon (MATIC)
Fantom (FTM)
SX.Bet seems to be trying to bring their players more betting options in fun and unique ways. While we appreciate their sportsbook and esports betting options, we are happy to see more gambling sites embracing all the betting opportunities. 
While sports betting is and remains the primary focus of SX Bet, we recognize that not everyone's wagering interests lie exclusively in the realm of sports markets, and more importantly that there are an endless number of fun things to wager on. In the coming weeks, we will continue working to add more weekly repeating novelty markets as well as bespoke, one-off events as they arise.

SX.Bet.
So dive into the weird and wonderful world of Novelty Markets, or try your hand at guessing protocol fees. Who knows what else SX.Bet has in store for us, but we are excited to see how else they can spice up the oversaturation gambling industry. Check out our comprehensive SX.Bet Review to learn everything you need to about this innovative platform. 
Visit SX.Bet