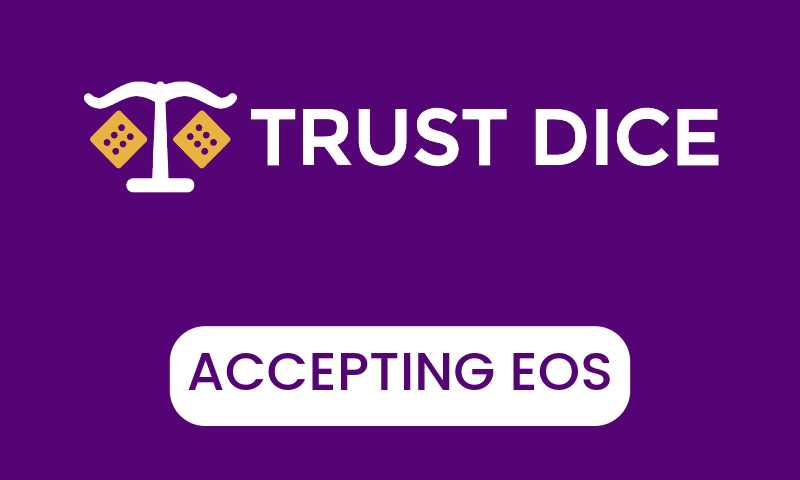 TrustDice, a leading cryptocurrency gambling site, is known for its intuitive platform and unique features. TrustDice guarantees a secure and efficient gambling experience for all users in the crypto world.
TrustDice has now expanded its list of cryptocurrencies you can deposit, gamble, and withdraw with the inclusion of EOS.
EOS is now available on selected casino games including their original dice and crash games.
The addition of EOS to TrustDice's list of supported cryptocurrencies is a significant step for EOS gamblers, bringing the benefits of all that TrustDice has to offer while bringing the benefits of EOS to TrustDice's user base.
Currently, however, EOS is not available to bet on sports or esports at TrustDice. Considering TrustDice's focus on esports betting, this is disappointing, but we believe in time you will also be able to bet on esports with EOS at TrustDice.
Deposit and withdraw EOS at TrustDice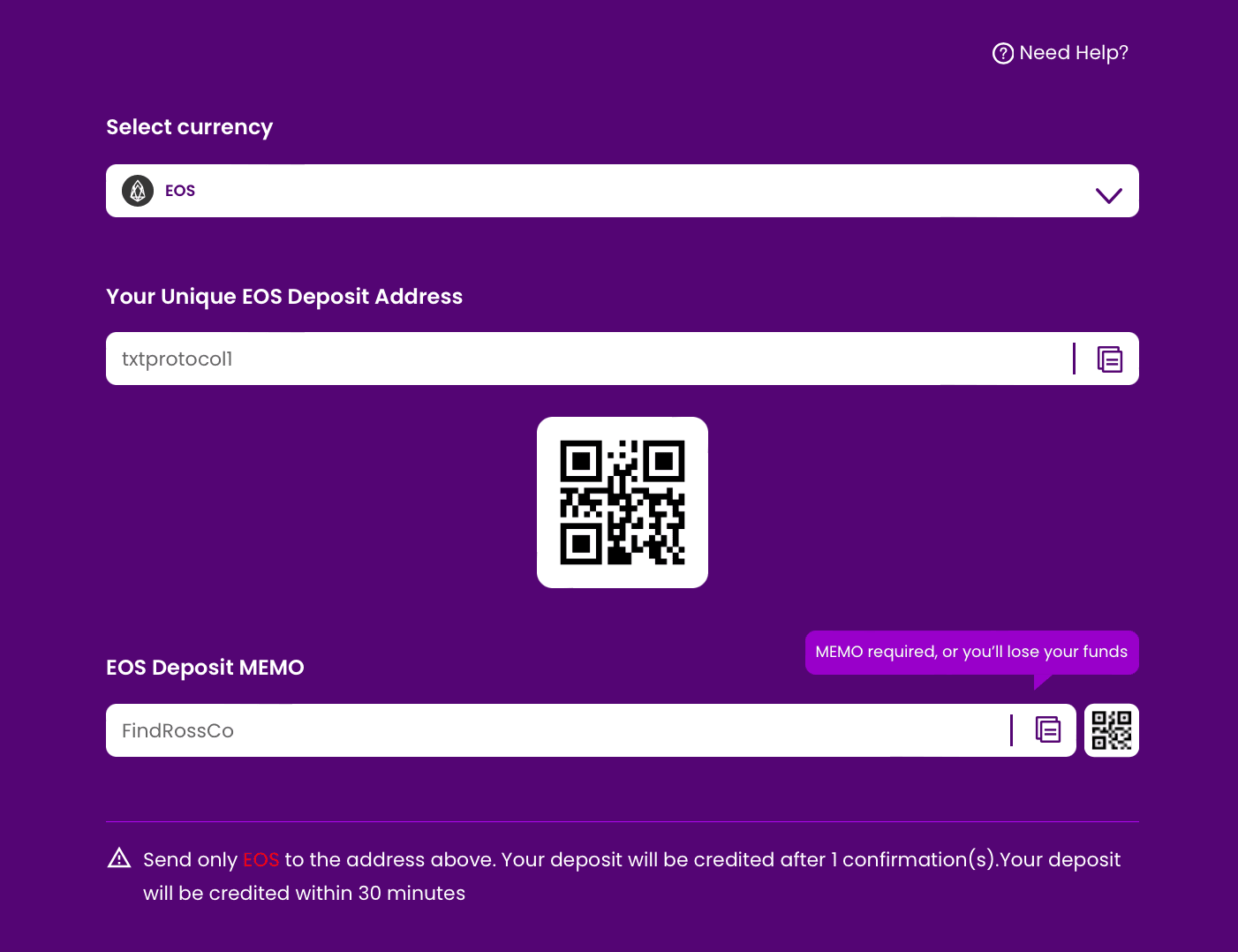 Like all cryptocurrencies at TrustDice, there is no minimum deposit amount limit. This means you can deposit as little or as much EOS as you like, giving EOS gamblers the ability to test out the TrustDice platform without investing too extensively.
There is a minimum withdrawal limit of 0.35 EOS at TrustDice, and withdrawals are usually instant but can take up to a maximum of 48 hours. There are no withdrawal fees on TrustDice either, you only have to pay any relevant gas fees when withdrawing.
What makes TrustDice stand out?

TrustDice accepts a great range of cryptocurrencies on top of EOS. Their list of accepted cryptocurrencies includes Bitcoin, Ethereum, and Litecoin.
TrustDice also offers its gambling token, TXT, which you can earn from playing games or claiming bonuses. You can then stake TXT which then grants you daily rewards.
The TrustDice faucet is also one of the most popular crypto casino faucets, allowing you to claim free crypto regularly which you can then use to play casino games.
TrustDice also offers some stand-out bonuses, including their risk-free bet on sports.
Why EOS matters now more than ever
The integration of EOS on TrustDice is timely, given the growing interest in decentralized applications and blockchain solutions. EOS's ability to handle a high volume of transactions quickly positions it as a frontrunner in the race for mainstream adoption.
EOS boasts a vibrant community of developers and enthusiasts. With its expansion onto TrustDice, this community is set to grow even further. The collaboration presents exciting prospects for the development of new DApps and innovative use cases.
The integration of EOS on TrustDice is a step in the right direction for EOS and this cryptocurrency gambling site.
You can discover more places to play with EOS in our guide to the best EOS casinos.
Want to learn more about TrustDice? Read our TrustDice review.