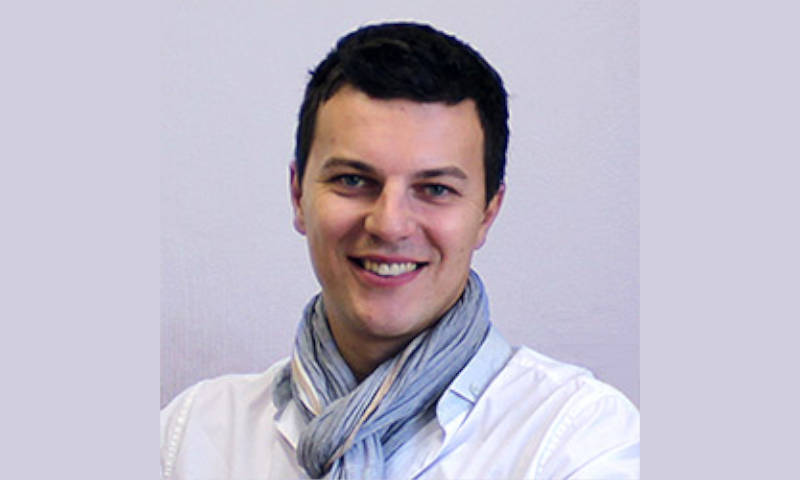 Ivan is the founder and CEO of major casino software provider SoftSwiss. Since 2012 Ivan had his eye on Bitcoin and saw the potential of the cryptocurrency. In 2013 Softswiss integrated Bitcoin payments into their software and have seen major success in creating Bitcoin casinos.
We had a chance to ask Ivan some questions about the past, present and future of Bitcoin.
Interview with Ivan
1. How does your casino software set you apart from other Bitcoin software providers?
SoftSwiss was the first to create a traditional online casino with Bitcoin. By traditional I mean the one with slots, card games, roulettes, etc. Satoshi Dice is somewhat different so I'm not taking this type of online entertainment into account. So, we were the first to develop an effective Bitcoin payment processing technology backed by the most advanced anti-fraud system which guarantees security of financial transactions with cryptocurrencies. We've been working on enhancing this technology and adapting casino games to Bitcoin for more than two years now, so it's time proven.
Another important thing is that SoftSwiss is not only providing the software platform for Bitcoin casinos but is also developing Bitcoin adapted games. We take into account all peculiarities of gambling for cryptocurrencies and enhance traditional casino games with the advantages offered by Bitcoin. For instance, all of SoftSwiss' Bitcoin games are provably fair. We have developed a technology that shows players that the outcome of their game is true. This makes SoftSwiss games unique and attractive for players.
2. What was the motivating factor to begin working with Bitcoin?
We were initially great enthusiasts of Bitcoin. Even when it cost a few cents, we realized that it was the beginning of the new era in the financial market and in online business. So, we started thinking of how to use this technology and adapt it for gambling. So basically the main motivating factor was our belief in the future of cryptocurrencies.
3. Do you think Bitcoin is the future of gambling, or do you think that gambling is the future of Bitcoin?
Bitcoin is for sure the future of gambling as it helps to resolve or at least minimize the main issues encountered in online casinos, such as fraud and money laundering. But the future of Bitcoin is definitely not limited by gambling. The cryptocurrency already embraces a large segment of online business and starts to penetrate into offline spheres. You can buy so many things, from ice cream to Lamborghini, for Bitcoin. I truly believe that it will soon become the main financial infrastructure accepted by all world economies. One of the recent examples: the royal family of Lichtenstein shows interest in Bitcoin!
4. How do you think your software and games compare to fiat based casinos?
SoftSwiss platform can be used for both – fiat and cryptocurrency based online casinos. The fact that it is adapted for Bitcoin provides a number of advantages over other products in the market. Since Bitcoin payments are irreversible, we paid special attention to making them more secure and developed a comprehensive anti-fraud system. It is also used in fiat based casinos powered by SoftSwiss. Provability is also what differs our Bitcoin games from the ones using traditional currencies. Only paying in Bitcoin players can check the outcome of their game.
5. What challenges have you faced in regards to Bitcoins and how have you solved them?
As long as you understand the technology and learn how to use it properly, there are not many challenges. There were several attempts of financial fraud in the casinos operating with the SoftSwiss platform, some of them were even successful. They resulted in minor losses and didn't cause much trouble but helped us learn about certain drawbacks in the software. We eliminated them and started paying more attention to security. With the improved anti-fraud system in place, casinos operating with our Bitcoin platform only need to think about attracting more players, whereas the system takes the responsibility of preventing any type of fraud.
6. What do you think about alternative cryptocurrencies? Have you considered accepting additional ones?
We accept other cryptocurrencies. Some of SoftSwiss powered casinos work with Litecoin, Dogecoin and Ripple. We are open for new alternative currencies and can provide technical integration of any of them as long as it seems promising and financially feasible. However, for now Bitcoin remains the most popular cryptocurrency in online casinos according to our statistics and other currencies are just nice adds-on which help a casino stand out among others and be more competitive.
7. With Bitcoin starting to become mainstream, which Bitcoin site do you find yourself spending the most time on?
I'm constantly on the casino websites powered by SoftSwiss as I need to be up to date with the statistics and performance. Besides these sites, I frequently visit Bitcoincharts.com and Coindesk.com for Bitcoin related news, trends, and exchange rates.
---
Watch: Ivan Montik express his views on bitcoin casino solutions and the industry in general.