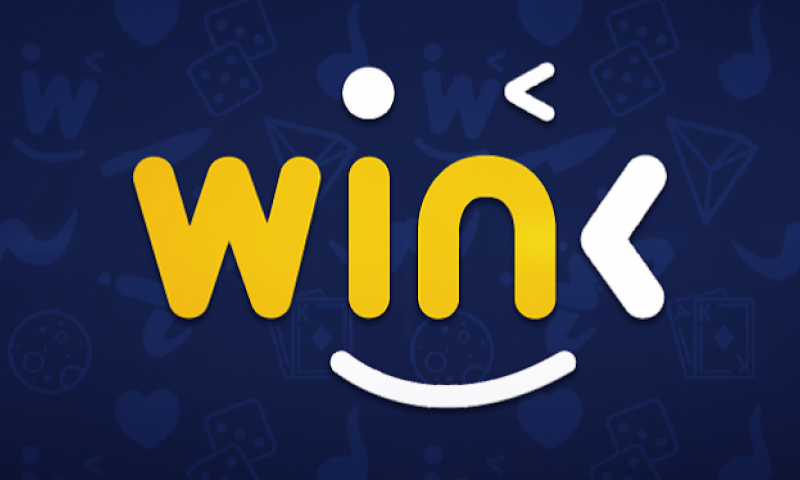 WINk casino was launched in 2019 and garnered a large community of supporters. This casino presented an incredible casino game selection and sportsbook betting, as well as utility benefits for holders of their $WIN token. They had a good 3-year run, but unfortunately, WINk is closing down its operations and casino.
On August 29th, 2022, WINk announced their departure officially on a Twitter post. Titled the WINk sunset, the casino operator expressed gratitude to its supporters and provided insight into why the executive decision was made to shut down the site. With this news, came the announcement that they would be ceasing development of the DICE, LIVE, and RAKE subtokens to solely focus on the elevation of the $WIN token.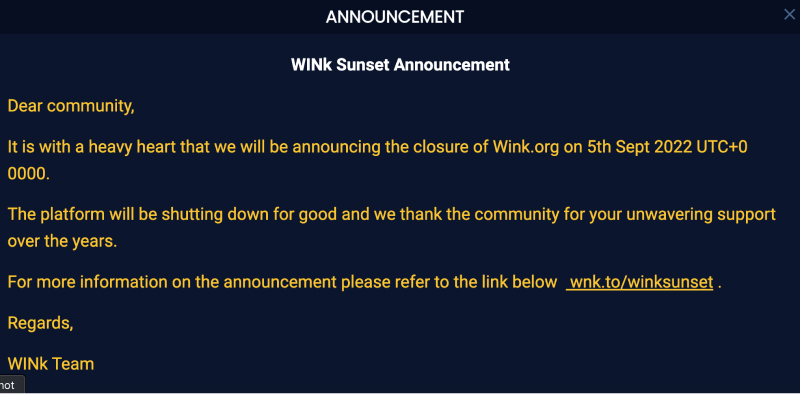 While WINk casino will shut down on September 5th, 2022, the WINkLink Oracle team will still be working hard to expand their presence in the Tron GameFi ecosystem. Users will be able to swap their DICE and LIVE tokens from the 16th of September to the 15th of December 2022. While it is sad to see an industry-leading casino close its doors, we are excited to see what the $WIN development team can do with their extra time and resources.
We will also focus on reallocating resources to expand the usage of $WIN by joining forces with other GameFi projects in the Tron Ecosystem, such as WINNFTHERO, WINNFTHORSE, WINNFTFOOTBALL, ApeNFT, other Tron dApps and future projects.
Users in the comments were concerned about how the $WIN token would continue to be a success with one of its major utility factors shutting down. The good news is that $WIN has already been implemented throughout other projects, with utility still provided.
Within the WIN NFT HORSE ecosystem, users can utilize $WIN to feed and breed baby horses in order to earn more $TRX from successful races and trades.
While this is sad news for the crypto casino community, we are happy that WINk will be going on to better the Tron blockchain with its innovative token implementation. We wish them the best of luck as they embrace their new position within the Tron ecosystem.
Users should remain aware of this notice and withdraw or swap any funds still held within the wink.org casino. And with all said and done, we say goodbye to WINk casino and thank them for their services.