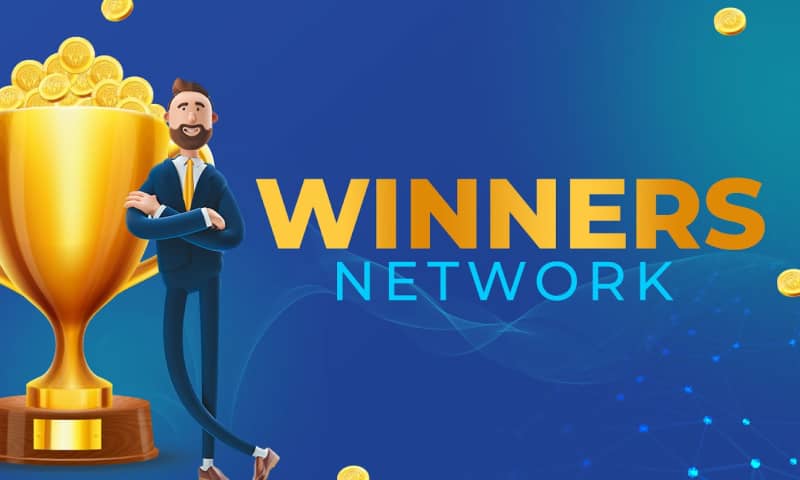 Winners Network is a new project on the Blockchain, and they are ready to revolutionize the rewards industry. They have found a way to bridge the gap between eCommerce, DeFi, Crypto, and iGaming rewards. Allowing you to earn your rewards and spend them however you wish. This has created an opportunity for the rewards industry to grow bigger and better than ever before. Their project is packed full of fun and rewarding features to come, so we sat down with them to see what the future has in store. Let's find out more about Winners Network:
BitcoinChaser (BC): How would you explain Blockchain technology to a beginner?
Winners Network (WN): Blockchain is a continual growing ledger that is maintained by a network of computers that work together to maintain a shared and secure database. The network of computers, also known as miners, are incentivized to validate transactions by getting a reward for doing so. To make an entry on the blockchain database all the miners have to agree on the transaction for that block to then be added to the blockchain. All blocks are then linked together through cryptography, therefore if a transaction in the past changes, the chain breaks. With the combination of distributed computing and cryptography, this allows for the blockchain to be secure, chronological and immutable.
BC: What is the most interesting thing you have bought with cryptocurrency in these last few years?
WN: The most interesting thing I have bought with cryptocurrency is NFTs. The entire NFT space has seen a lot of growth in recent months. It is interesting to watch the space become more mainstream.
BC: What is Winners Network and how does it work?
WN: Winners Network aims to create an all-in-one eCommerce, Defi, Crypto and iGaming rewards platform that rewards you while transacting in everyday transactions. Winners Network seeks to bridge the gap between off-chain and on-chain rewards.
Earn WN Gold Reward Points with all of your purchases at participating vendors and redeem them for real world products, travel, discounts, coupons, in-game items, NFT's, or convert them to $WINS and explore the ecosystem.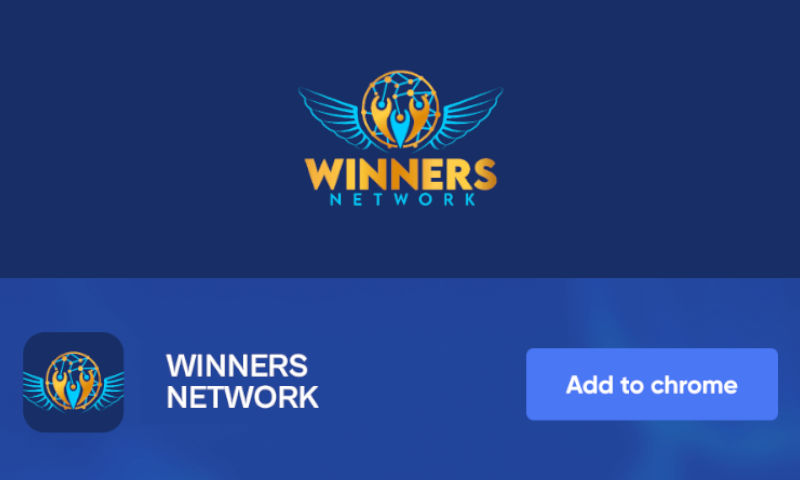 BC: When did you first hear about crypto and get involved?
WN: I first heard about Bitcoin back in 2010 but did not get involved in crypto in a business sense during that time. I have some excellent relationships that are heavily involved in crypto and I was able to lean on those relationships to get involved in a more formal way within the last few years.
BC: How do you intend to leverage crypto, ecommerce, gaming and igaming industries?
WN: We think that crypto rewards can be utilized within many different verticals including eCommerce, gaming and iGaming. As of now, eCommerce rewards and blockchain rewards are two different worlds and we plan to merge the two worlds with Winners Network. This platform at its core will allow for earning rewards from multiple merchants in an aggregated format – this will allow for a more valuable use of your accumulated points as well as a large variety of ways to spend them including redeeming them for $WINS tokens.
BC: What is your favorite feature of cryptocurrency and/or Bitcoin?
WN: My favorite feature of cryptocurrency is its useability. Cryptocurrency allows for more stakeholders to participate in financial markets that may have had a significant barrier of entry. There is immense potential for cryptocurrencies in countries where many of the citizens still remain unbanked and underserved.
BC: What is your previous team experience and how does it strengthen Winners Network?
WN: Our team has many different business backgrounds with high level leadership in gaming, ecommerce and software development. We are also a very diverse and international group with team members all around the world.
BC: What is Winners Network Gold Rewards and what will users need to do to earn them?
WN: WN Gold rewards are rewards points that will be used within our platform. All transactional purchases performed with Winners Network Partners will be eligible to earn WN Gold Rewards, these rewards can then be redeemed for $WINS and a variety of other items in the marketplace.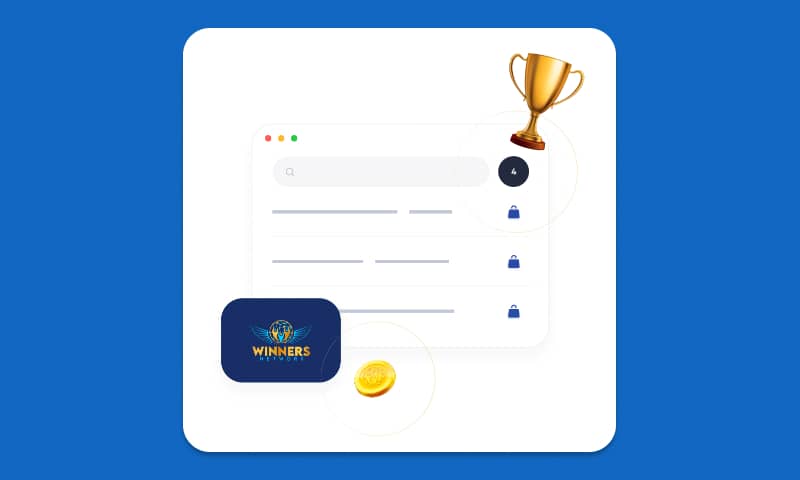 BC: What is the $WINS token and why should the world want to own $WINS?
WN: $WINS is the native token of the Winners Network platform and the token that will be listed on DEX's. All transactional purchases performed with Winners Network Partners will be eligible to earn WN Gold Rewards points that can then be redeemed for $WINS. From there $WINS can then be staked or swapped for other cryptocurrencies in swap pools.
BC: How do you think Blockchain betters the rewards industry?
WN: Blockchain will better the rewards industry by allowing for an international rewards platform that is interoperable across many industries. In most reward platforms, the value stays within the platform or brand. Winners Network aims to make a rewards platform that allows for limitless types of redemptions.
BC: Can you give us an idea on some real-world use cases?
WN: Users can install the Winners Network browser extension and every time they complete transactions on Winners Network enabled sites they earn WN Gold. WN Gold can then be redeemed for a variety of things and can also be converted to $WINS. $WINS will give limitless access to the cryptocurrency world. $WINS can be converted to other cryptocurrencies, staked within the Winners Network platform or converted to special access NFTs in the Winners Network marketplace and much more!
BC: What platforms are you planning on collaborating with whereby users can earn, spend and transact WN Gold Rewards and $WINS?
WN: We are not currently at the phase of our launch to be able to disclose the specifics, however, a variety of eCommerce, DeFi, and Gaming partnerships are in the works!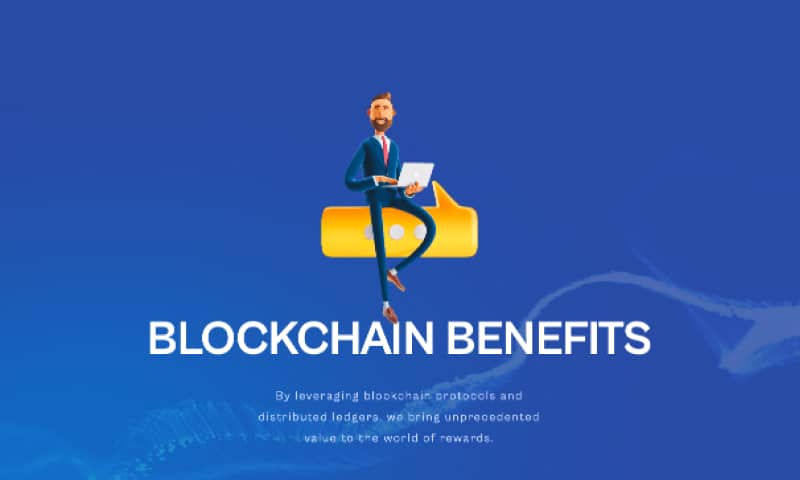 BC: What are some features new investors can look forward to?
WN: The simple ability to be a part of a rewards platform that is converging on and off chain actions to a single chain of value is incredible. The amount of ways you can earn and redeem rewards will take interoperability to a whole new level. We want users to be rewarded for their patronage with the ability to redeem these rewards across verticals as they want!
BC: What are some features future members should look forward to?
WN: Features that members can look forward to are being able to earn aggregated rewards just from their daily transactions in one place! Whether these transactions are eCommerce, DeFi or iGaming related, Winners Network plans to be interoperable among verticals. We anticipate consumers will value the ability to earn rewards and spend them in a way that adds value, including swapping them for $WINS tokens and opening them up to the and DeFi space!
BC: How is Winners Network focusing on the gaming industry and why?
WN: The goal of Winners Network is to provide in-game rewards based on in-game purchases and rewards users for various actions – grinding, simply playing, and purchasing items in-game to name a few.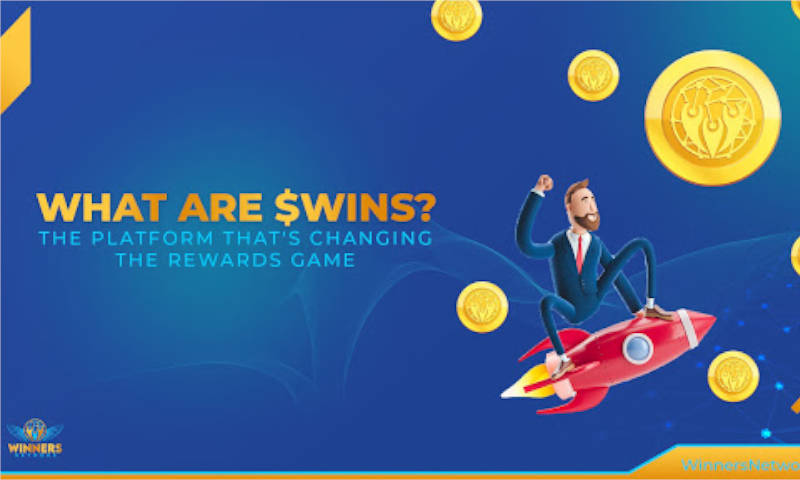 BC: Where can our readers buy $WINS and how can they get involved?
WN: Readers can go to our website to get whitelisted and KYC'd. From there follow our socials to stay up to date on our upcoming IDO. We plan to launch on Starter XYZ in the near future.
BC: When will your browser extension be operational?
WN: We are currently in the process of developing scalable and secure tech. This process can be a long one, but we feel that our development experience as well as our development partners and advisors will help us achieve our goal of having a beta version by mid-2022.
BC: Where can our readers learn more about Winners Network?
WN: Readers can learn more about Winners Network by going to our website and following our social media to stay up to date on all our announcements!
---
Find out more about Winners Network: