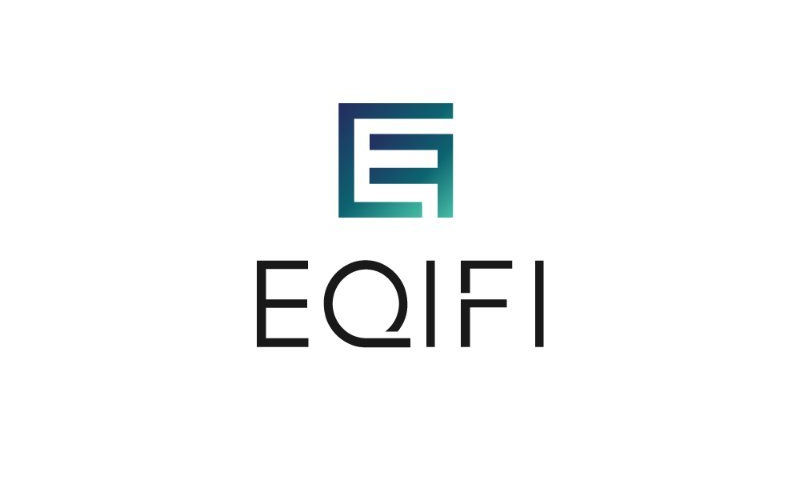 The banking sector has never been held in high regard within the cryptocurrency community, it is the very reason cryptocurrency was created. With that being said, seeing cryptocurrency projects tackle the issues within banking is something we are all greatly interested in. EQIFI was launched in 2020, and was created as a solution. EQIFI is the first licensed and regulated Digital Bank protocol, their project is set to enable cross-platform transactions for DeFi mass markets. Like any other bank, but with better returns, EQIFI will earn you interest through yield farming. Earn you share when staking. They also allow you to borrow assets instantly by using your idle tokens as collateral, with extremely low-interest rates. They are also in the midst of bringing you the Global EQIFI Debit Card, which will be compatible with your virtual wallet, allowing you to send your assets with ease. There is more to this project than meets the eye, but we will let you read what they have to say before giving it all away.
Brad Yasar is the founder of EQIFI. Brad has been a big part of the cryptocurrency movement, and regularly attends conferences to share his knowledge with the masses. He is recognized as an entrepreneur, investor, mentor, and advisor. Aside from his role on EQIFI, he has led the success of many other cryptocurrency projects through his mentorship programs and didn't stop there. A quick look at his Linkedin shows years worth of experience and dedication to the cryptocurrency cause. We were so happy to sit down with him and learn about his platform, this is what he had to say about EQIFI:
What was the inspiration behind EQIFI, and what problem does it solve?
The inspiration behind EQIFI was to give people universal access to digital banking and DeFi products under one platform. It is built on the foundation of DeFi technology, facilitating a new era of people-led finance. The founding team of EQIFI believes that the benefits associated with DeFi should be available to all, and an easy-to-use, simplified platform is the best way to provide that. EQIFI solves the problems of negative interest rates and the yield on traditional banking products and bridges the gap between the value created in DeFi and the traditional banking systems.
When did you first hear about crypto and get involved?
I got into crypto through a friend of mine who shared three files and told me to compile them one day. I created a separate virtual instance, compiled the files, and ran them, and as it turns out, it was the first set of bitcoin tools I had ever got. It was a full node, a command-line wallet, and a miner. That was my first experience with crypto, and I fell in love with it. Before this, I was running a city screen saver to help NASA find extraterrestrial life with my spare CPU power, but after I got my hands on bitcoin, I started mining. This sparked a renewed interest in cryptography, and so I began exploring different coins and even participated in Ethereum's original sale. Not too long after this, I began keynoting on the world's crypto, blockchain, and decentralization, and the rest is history.
The DeFi sector has seen a huge growth in demand of late. What needs to be done to bridge the gap between traditional finance and DeFi, and what is EQIFI doing to achieve this?
To bridge the gap between traditional finance and DeFi you need to make the transition smooth and technology accessible to the average person. Currently, the DeFi landscape is too complex. The amount of knowledge users need to accumulate across different chains can be hard to keep up with. That's why at EQIFI we decided we would simplify the user experience, to a level where you are as familiar with our product as you are with your own mobile banking app. We aim to bring DeFi products such as newly introduced fixed- and variable-rate lending products, advanced yield aggregators, and interest rate swaps, to those who want to embrace the evolution of digital banking, in an accessible, transparent, and regulated manner. DeFi offerings such as the EQIFI yield aggregator open the possibility of widespread engagement with this kind of financial technology without the need for extensive tech knowledge. It provides an example of how DeFi opens the doors for many and allows general retail investors to engage with previously unavailable practices.
Visa recently launched its global crypto advisory service for its banking clients and merchants. Will this likely empower further DeFi partnerships with traditional financial services organizations?
The rapidly evolving payments landscape brings many positive changes to cryptocurrency holders, end-users, and merchants. Banks and traditional financial institutions need to get up to speed with the rapid uptake in cryptocurrencies. Otherwise, their operational model for payments will be entirely outdated. Visa and PayPal seem to have strong plans to adopt cryptocurrency into their payments models. But more traditional payment companies need to follow suit if they are to keep up and grow in this rapidly evolving payments environment.
You recently launched the EQIFI Global Secured Credit Card from MasterCard. Do you see this as a step towards achieving mass adoption of crypto in the real economy?
The launch of EQIFI's Global Mastercard allows all users of the platform the opportunity to make real-time payments in-store and online leveraging digital assets. In doing so, we are leading the charge in bridging the gap between DeFi assets and the real economy. With inflation ravaging much of the world, we see the EQIFI Global Secured Credit Card launch as a crucial development in aiding the adoption of cryptocurrency in the real economy.
How would you explain Blockchain technology to a beginner?
Blockchain is a ledger that no one owns, and everyone can trust because many unrelated parties keep a copy of it. Imagine a giant ledger book that exists everywhere in the world that can be read by everyone who transacts with a specific blockchain asset.
What impact will DeFi have on finance in 2022? 
That will depend on adoption and regulation, but there should be a bright future. Possibilities of change include major banking institutions getting into CeFi, other platforms such as PayPal, Venmo, Jack Dorsey's Twitter offshoot with a smart contract-enabled BTC (using taproot and lighting), even Apple somehow offering CeFi services, if they secure licensing and regulation.
What have you used your cryptocurrency to buy in these last few years?
Pretty much everything. We have paid salaries with cryptocurrency, bought food, clothes, and even more significant purchases, and made donations on a global scale.
What developments and news can we expect from EQIFI in 2022?
In 2022, the next big move for EQIFI will be our expansion into the Metaverse. Banking and finance (DeFi) will be the backbones of any metaverse that succeeds in mass adoption. This is why EQIFI has put metaverse partnerships and growth front and center of its growth strategy in 2022 and beyond. We believe inhabitants of the metaverse will expect and need the same financial services they need in their everyday lives, and starting with our NFT debit card, we plan to deliver it to them. Without a banking and DeFi partner, the metaverse needs to provide those services themselves. I expect the metaverse to acquire ecosystem partners that offer Defi services to support their growth.
Learn more about EQIFI:
Website: https://www.eqifi.com/
Twitter: https://twitter.com/eqifi_finance
Facebook: https://web.facebook.com/EQIFi/
Linkedin: https://www.linkedin.com/company/eqifi/
Telegram: https://t.me/eqifi