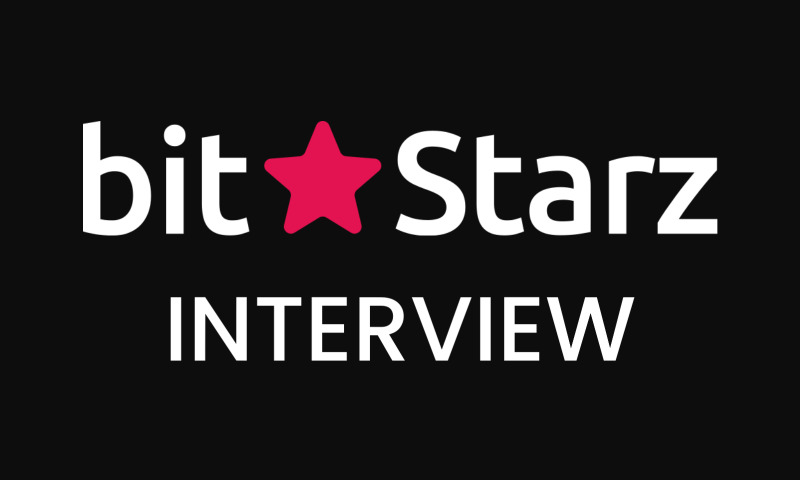 Visit BitStarz
Read our BitStarz Casino review.
What inspired the creation of BitStarz?
Well, that would be a question for the founder, haha, but apparently there are a lot of people out there that think I'm that guy. The same goes for being "Nick" the famous Casino Manager at BitStarz and I'm sure some people think I'm Santa Claus too.
Speaking on behalf of the creator of BitStarz, he had a background in the business and really got into the whole Bitcoin thing early on and saw an opportunity to merge both. Back then, barely anyone had heard of crypto so he was truly before his time. In the beginning, BitStarz only had like 15 games and business was slow, but he kept pushing, and as crypto started becoming more mainstream, it paid off.
What is your favorite feature at BitStarz?
Man, that's a tough one. But I really enjoy our new Piggy Bank feature, which is one that we launched quite recently. Basically, it's a take on the same feature you'll see on Social Games. Players fill up their piggy banks whilst playing and they'll at the same time earn hammers which can be used in an attempt to break it.
But hey, I'm terrible at explaining things and giving this fun feature justice. The best way to find out more is to go to BitStarz and check it out, haha.
What makes BitStarz unique from other crypto casinos?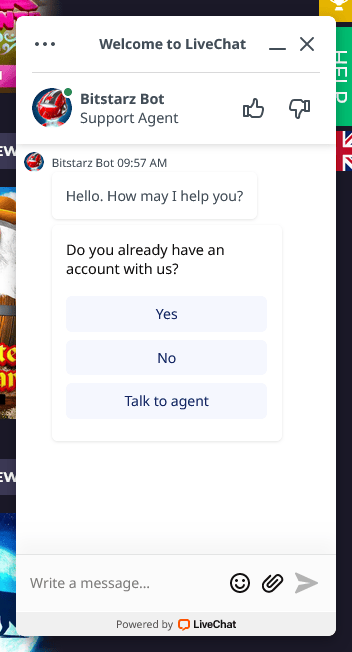 As we all know, casinos are quite limited in what their unique offering can be. We have the same games, payment options, bonuses, etc. But if I could pick three things it would be Customer Support, Cash Out Speed and Trust.
I think everyone reading this has experienced both good and bad service before. If someone went above and beyond to fix a problem you had, you'll remember that. The same goes for someone screwing things up for you in support, you tend to not forget that either.
One major pet peeve with casinos in general has always been slow cash-out speed. Deposits are almost always instant but when you want your money out they'll need to call the president, cross-reference your details with the authorities and hold the payment for whatever reason for like 3 weeks.
We never saw the point in that, and we always try to process the cashouts as fast as we can. You can actually keep track of the average cash-out time in real time at BitStarz.com where we display the 24h average.
You have won multiple awards such as best support, player's choice, best casino, and more. What has your favorite award been? What do you appreciate being recognized for most?
I mean, we are always very grateful when we receive an award, so we're proud of them all. But if I had to pick one it would be the Best Casino by Casinomeister and the AG Player's Choice.
We've always appreciated the work by CM, and they remain a place that has a very balanced and objective view of things, and we can't praise them enough for that. So to get the Award for Best Casino, that hit hard in the best possible way.
We also truly appreciate the Player's Choice Award by AG as it was an award we got from the players. Everything we do at BitStarz is with our loyal players in mind, so to get recognition from them like this was very humbling.
You have a legacy for some of the best level-up adventure promotions in the industry, how many players generally play and what is the shortest time one has been completed in?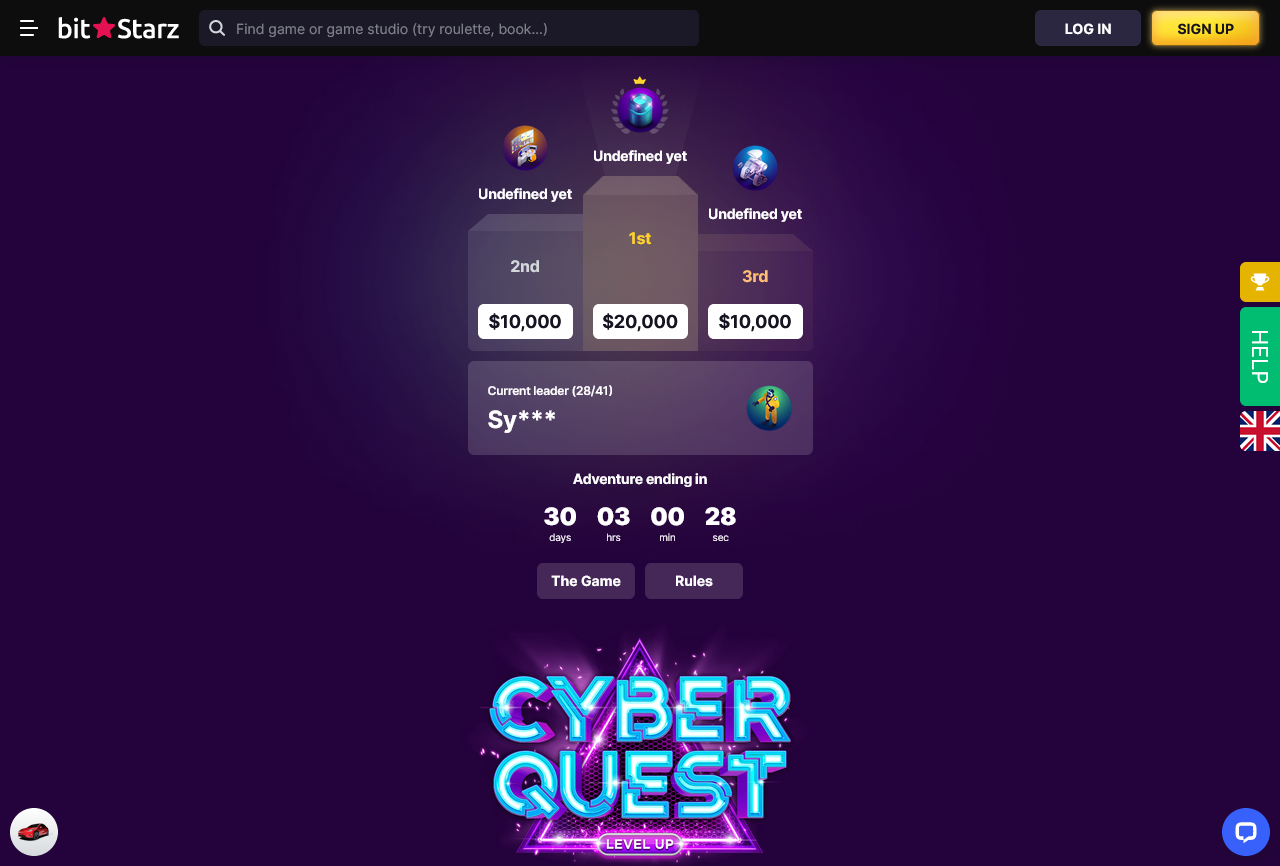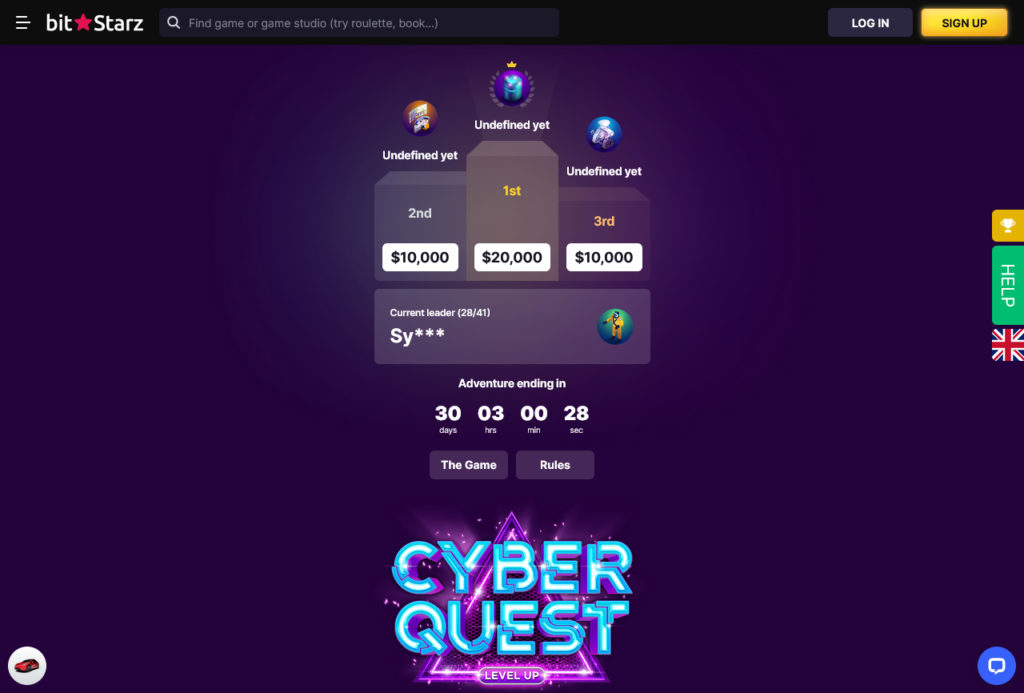 Oh, thank you so much! Well, so first a little backstory. We put a lot of work into the artwork and we've got some fantastic designers coming up with the maps and whatnot. So first I'd like to give them some credit here.
As for the number of players I can say that almost everyone that plays at BitStarz participates and loves that promotion. A main factor for this is that the prize pool is individual so you don't have to fight with others for the same prize, and all rewards come with just a 10x wager.
When it comes to how fast someone completed it, haha. We have this one player who loves this promo and I think it took him less than 2 weeks to complete it once. We even had to add another 41st level for this guy, and he reached that too.
How can players get access to your VIP program? How can players become eligible to join in on the rewards?
So, the VIP Program right now is invitational only, but we're gonna make some changes there in the future to make it a bit more transparent.
But if you qualify for the VIP Program, most likely you'll get an email from me I mention roughly what we can offer and we'll start discussing what type of bonuses you like, and what you value the most as a player. Some ask for better payouts on slots, but sadly that's one thing I can't help with.
Is there a reason you have made your VIP program invite only?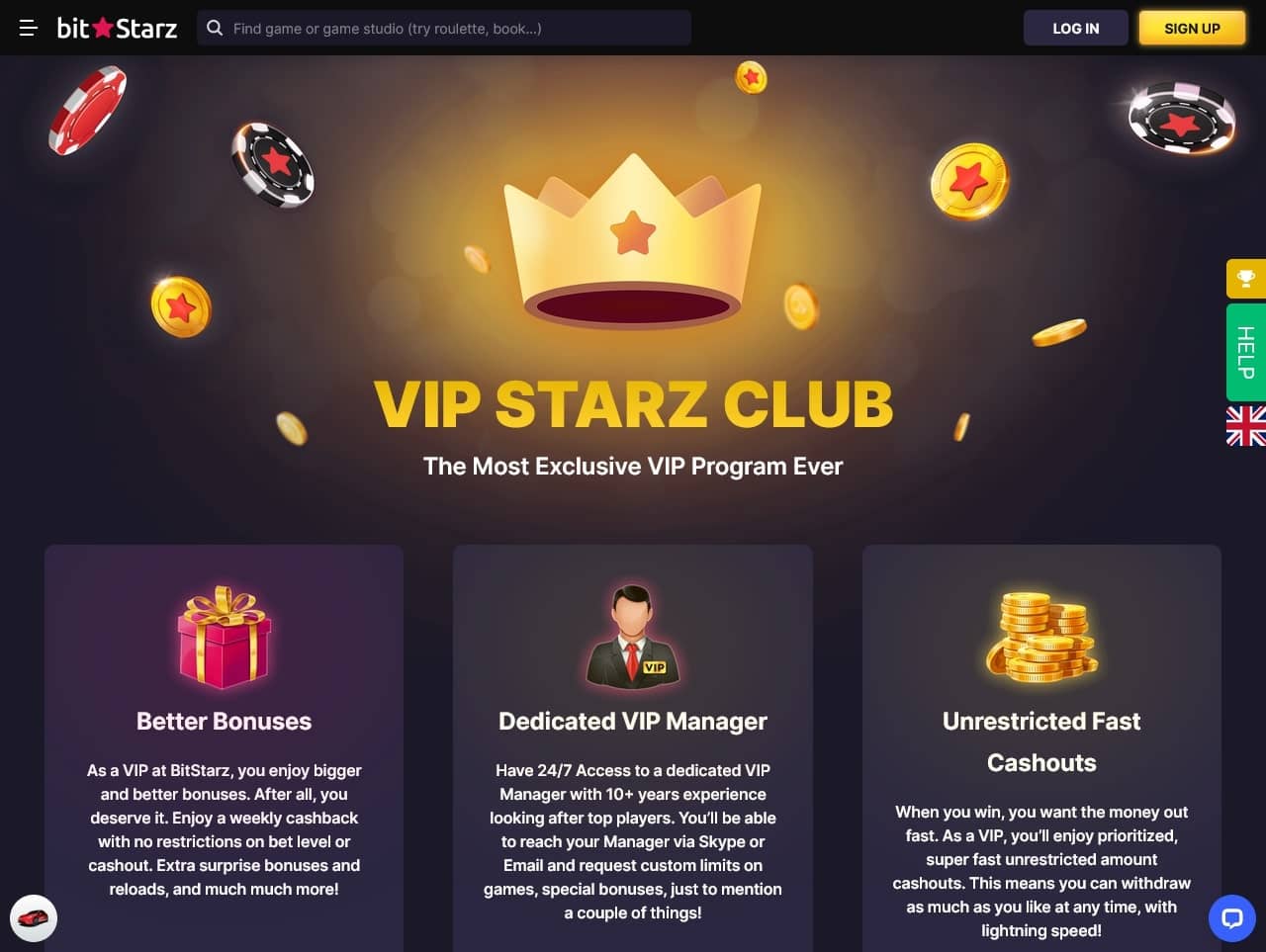 Sure, there are a couple of schools of thought for VIP Programs. One is to keep it very transparent so everyone can see what it takes to become one, and the other one is to make it a bit shrouded in mystery.
To be fair, I'm not sure which one is the best approach but I can see good things with both of these schools of thought. Perhaps the best would be a mix of the two, just as with American Express. If I'm not mistaken it's pretty transparent what card you can get, until you get to Amex Black which is invitational only I think.
What is your most popular games category? Slots, table games, provably fair games, or other?
I think pretty much every casino is very slots dominated and we're not any different, haha. That said, our own games BitStarzOriginals are starting to become really popular. It's not like we're trying to compete with Platipus here or anything, so they would be classified as "Simple Games", but I've said it before and say it again, classic never go out of style.
Your Bet Along Streamers game is very cool, can you tell our readers more about it?
Sure! I'd like to say that I'm not a streamer so basically this was like throwing me into the water and seeing if I could swim or not. It's truly out of my comfort zone as I'm not much of a limelight guy.
But in a nutshell, I was playing some games at BitStarz and our players had the chance of betting behind me so to speak, so we'd win together, or we'd lose together. I presume it was also a chance to bust the myth that we who work in the Casino know which games will pay out or not. I know just as much as the next guy to be fair.
That said, it was a lot of fun and the players were very patient and very kind so I appreciate them not roasting me too hard during the stream.
You have an impressive selection of exclusive games, how did you go about securing these collaborations with software providers?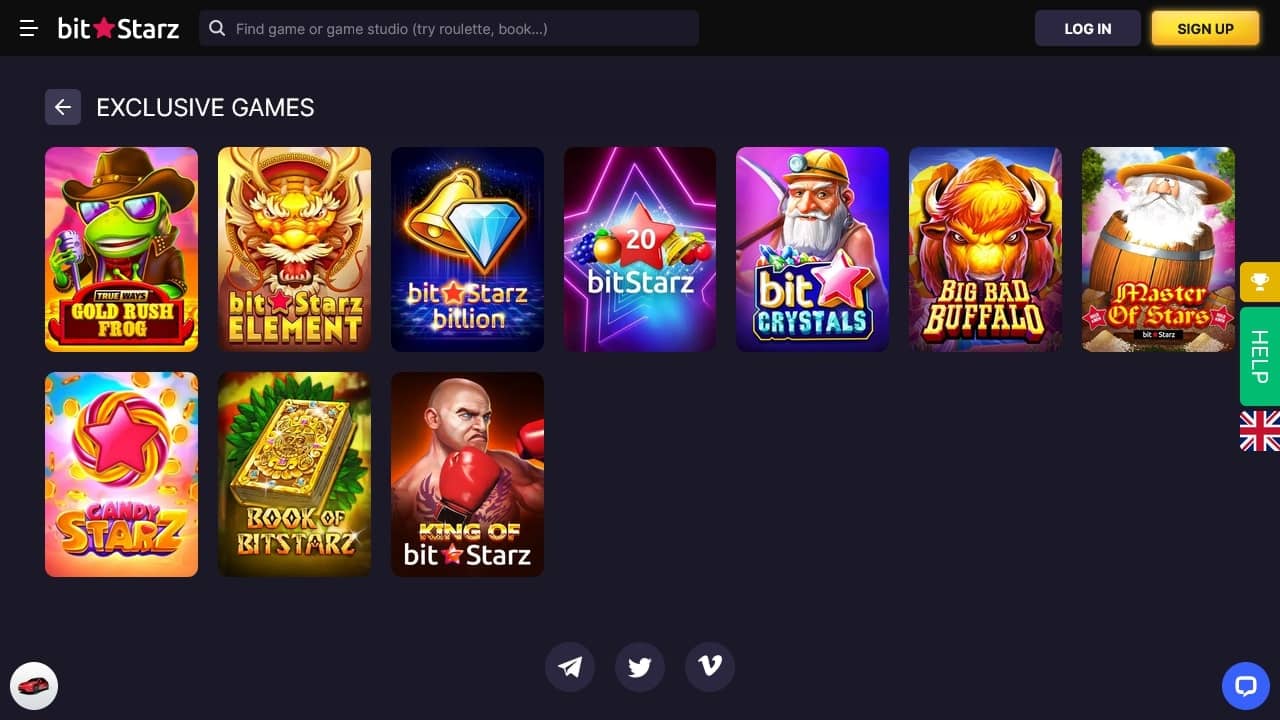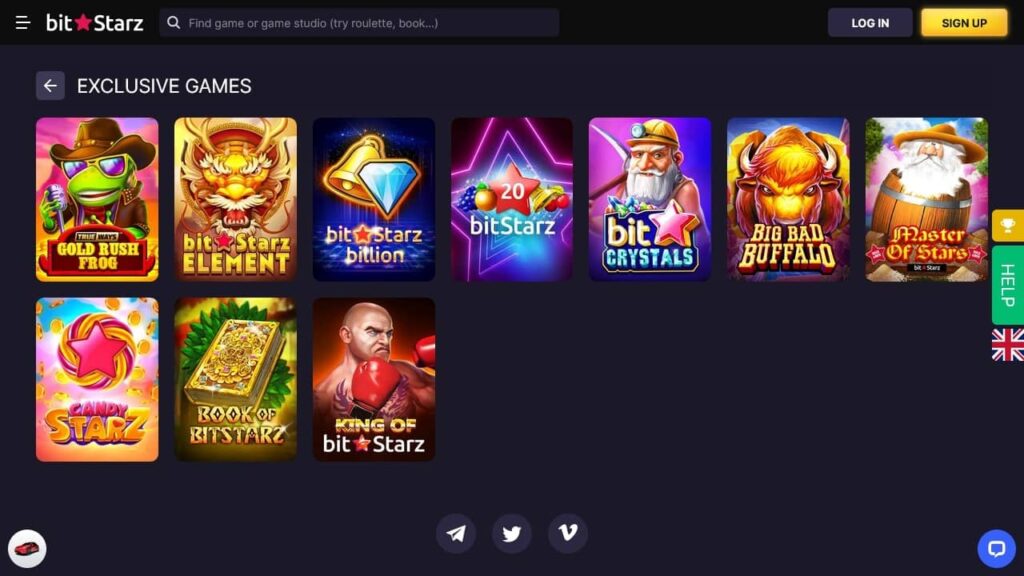 We've got a great Games Team and fantastic relationships with the Game Studios we work with. I think it's the same as with any supplier any business has, be a good person, don't be too greedy, and make friends, and that often results in great collaboration and something that's mutually beneficial.
Having launched in 2014 and being one of the oldest crypto casinos in the business, how has the industry changed over the last 9 years? What is the biggest evolution you have noticed?
Oh boy, quite a bit. It seems like most of the new casinos are crypto-focused. I rarely hear about a new FIAT-dominated casino being launched in some regulated market these days, it's basically the case that the old ones are sticking around only.
The thing with the Casino industry though is that everyone loves the next big thing. There's always rumors and buzzwords flying left and right. "Right now, you gotta do this, and you gotta do that, this market is good, this one is the next big thing". I think for a while, it was all about crypto, blockchain and NFTs.
But in this search for the next big thing, it's important to not get too carried away and jump on the bandwagon too quickly. Rather, think these things through and see if they make sense or not. Also, just because crypto is a good idea and you open a crypto casino, it doesn't mean it's gonna be successful overnight. This takes time.
What tips would you give affiliates when promoting BitStarz?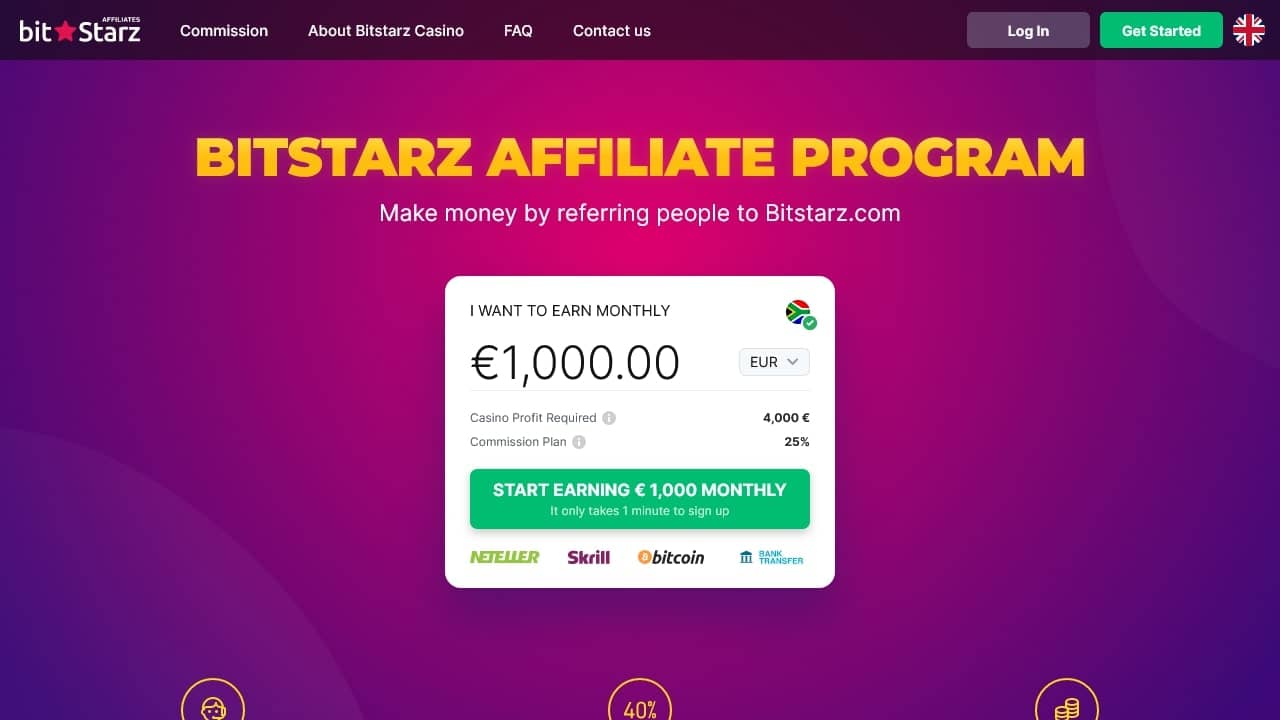 I understand that there are many casinos out there, and as mentioned above, we all have similar offerings in terms of games, payment options, bonuses, etc. That said, and especially when it comes to crypto, I think that trust and longevity matter.
If I was an affiliate, I would focus on the quality and the trust of BitStarz. We're a multi-award-winning crypto casino that's been around since 2014, meaning we're one of the most reliable crypto operators out there. Besides that, we offer lightning-speed cashouts, great bonuses, and exclusive casino games you won't find anywhere else.
What are your plans for the future of BitStarz?
BitStarz was founded on the idea of the next big thing, and that mentality certainly hasn't changed. We're always trying to stay one step ahead, which you also need to do as the competition is fierce. As soon as you get comfortable, that's when you become obsolete.
So, there are some new promotions we're working on, as well as improving our VIP Program. There's a lot more going on that I wish I could talk more about, but we also like to keep some things a secret of course, haha.
Is there anything you would like to tell our readers about BitStarz?
I think I've spoken too much about us already, haha. So instead, I'd love for the readers to reach out to us in case they have any feedback. If there's something we can do better or something we should do more of.
We really value and appreciate the opinions of our players. After all, we can sit here and think about what casino players want, but it's way more powerful and valuable when we hear it from the players themselves.
You've listened to me enough, it's my turn to listen to you.
What is your favorite thing about cryptocurrency and/or Bitcoin?

I can speak of all the benefits of using crypto, but those are quite well-known I think. Such as instant transactions without the hassle and everything is public and transparent on the Blockchain.
But besides looking at all those obvious benefits that most of us know, I think it's more relevant to look at the direction FIAT is going, and how hard it is to deal with these days. Everything in our society is progressing and processes are smoother, faster and more simple than ever before, except banking.
From personal experience, I've had to fill in 3-page PDFs to send 250€ to another EU country, which is completely insane. The sad part is that it wasn't always like that, but it feels like I need permission from the bank to spend the money that I've put in the account that they benefit from. It makes zero sense.
Thus, I'd rather use crypto as I feel more comfortable with myself having control over my own funds, and not having to call the president to get permission to buy a new lawnmower.
Visit BitStarz