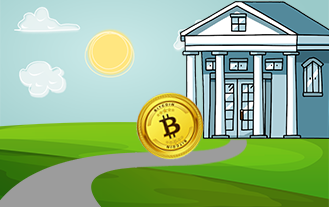 In yet another sign of the growing acceptance of bitcoin world-wide, the town of Zug in Switzerland will become the first to accept bitcoin payments for its services. This might help bitcoin crack one of the most difficult barriers to break, cementing its reputation as a useful financial tool and the medium of exchange, setting a precedent upon which future currencies should be built. Governments which have opposed the use of bitcoin, will at least have a blueprint to follow if the experiment in Zug succeeds; they will be able to draw their own conclusions vis-à-vis the inclusion of bitcoin or cryptocurrency in general.
Bitcoin Adoption puts Small Town on the Map
The relatively small town in the center of Switzerland, with a population of about 30,000, is home to a number of budding FinTech companies. Its size and the rise of FinTech in the neighborhood make Zug the perfect testing ground for this kind of initiative. Moreover, the municipality will probably benefit from all the free publicity that it is garnering from the move. It is widely believed that being the first to adopt bitcoin payments in a given field, will grant the first mover a fair share of free publicity. Adopting bitcoin payments is exactly what a town looking to have more impact in the FinTech industry should do.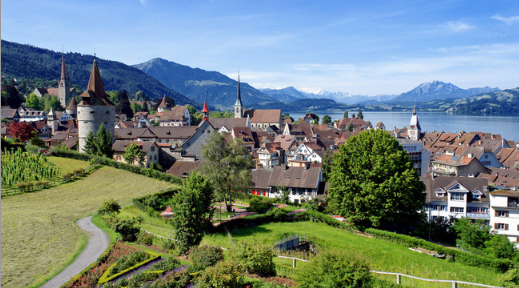 The Bitcoin Experiment
Zug will launch a bitcoin payment pilot on July 1st, 2016 for payments of up to 200 CHF equivalent – around $205 USD. If the experiment succeeds, it might be the first domino in a long chain that will make bitcoin and its underlying blockchain technology as close as ever to mainstream. There are few reasons for the experiment to go wrong. Bitcoin as a payment method works and it is reliable. The variable most likely to shake this experiment up, is bitcoin price stability, although with a cap of 200 CHF equivalent on bitcoin payments, Zug is effectively minimizing its exposure to exchange risk.
Taking it one Step Further
If the experiment is successful, it would be interesting to see if and how it is implemented elsewhere. It would also be interesting to see if Zug will come full circle with bitcoin, and allow its employees to get their pay checks in bitcoin. This would be the ultimate frontier for the complete integration of bitcoin into the economy.
Regardless of the results of this experiment, Zug will gain even more recognition as a FinTech hub. Given the considerable amount of FinTech start-ups in and around Zug, and the reputation Switzerland has as a world-class financial power-house, the bitcoin move seemed almost like a logical next step. The next step is to see if the local population will take advantage of the opportunity, in order to get the bitcoin payment experiment going in Zug.