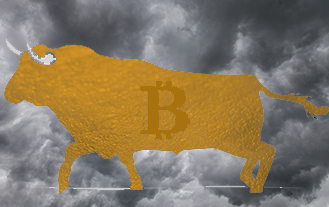 Bitcoin had a rough start in 2016 with the whole disagreement within the Bitcoin Core group coming to the fore. With Mike Hearn quitting the Bitcoin project, clouds gathered on the horizon covering up some fundamentals that should have been pushing the price of bitcoin higher. However, over the past week, bitcoin seems to have shaken off the bearish sentiment. Price has climbed pretty quickly over the past week, and the mother of all cryptocurrencies hit the $420 USD mark for the first time in over a month.
Trend Analysis
Although it seemed like the downward trend was being reversed shortly after January 17th, the value of bitcoin had a few small rallies followed by equally steep downturns. In fact the currency seesawed its way to a level below the January 17th low. In February 4th, it went below the $370 mark. This was the lowest level it reached during 2016 so far, and from the trend analysis, it seems that the trend reversal started just then.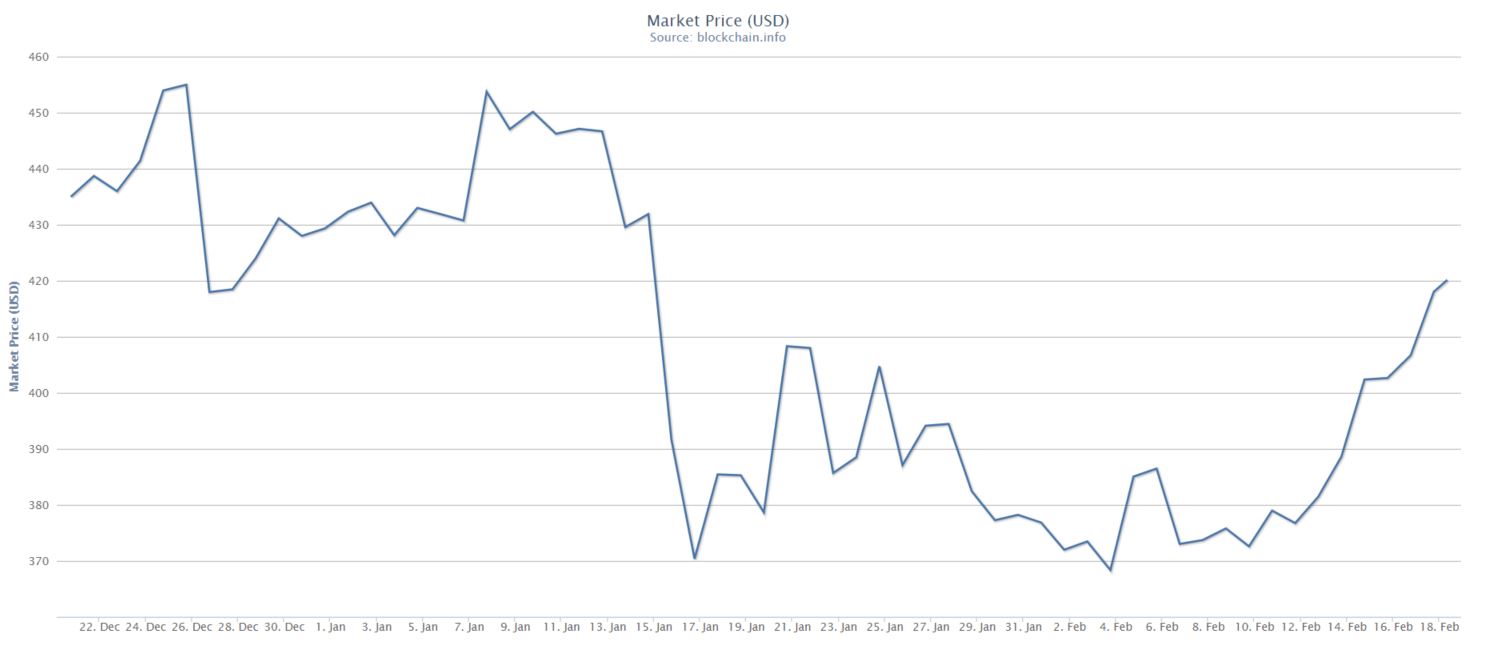 After another short rally followed by a small downturn, bitcoin has seemed to find its footing and about 8 days ago it started rallying. This rally was at its steepest around February 14th, and then it plateaued shortly. Nevertheless, the rally continued albeit at a more moderate rate. Bitcoin has now effectively erased a significant part of its losses, and it is now down only about 2.3% for the year so far. Looking ahead it seems that it will continue gathering some steam and if it continues to rise as steeply as it did this past week, it could easily reach $500 by mid-March.
The Driving Forces Behind the Rally
The value of bitcoin is most likely responding to expected short term scarcity more than to the volatility in the markets in general. While many investors are looking for a safe haven, thus propping up the price of gold, bitcoin has had an inverse trend to that of gold since the beginning of the year. This means that its price fundamentals are likely responding to the halving of mining rewards that should hit bitcoin supply this summer.
Implications
There is no doubt that the bitcoin economy, in terms of consumption, would benefit from price stability whereas investors benefit from the price rising. The latest trends would broadly indicate that bitcoin spending might slow down as holders see the value of their funds rising in the near future. It seems that only if the gloomy predictions that Hearn voiced become true, the fundamentals of bitcoin will be reversed and a price decline could become prevalent despite the fact that rewards are halving. In the meantime, it seems the bulls are gathering and they are ready for a bitcoin stampede!