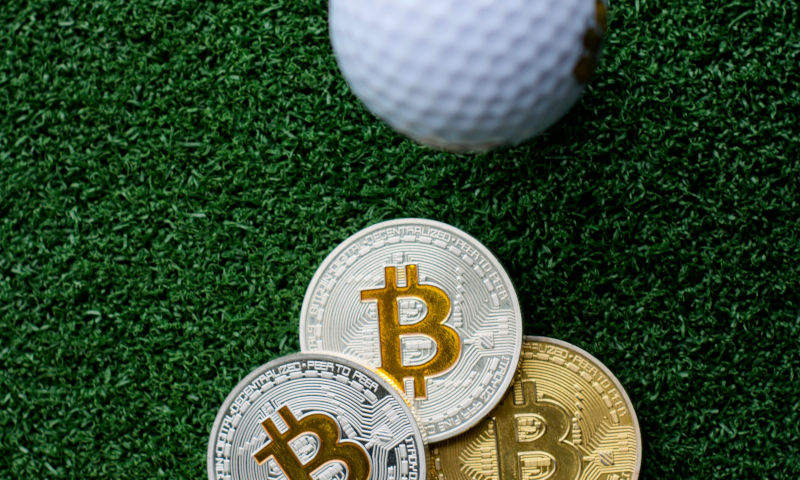 Whether you're a Gary Player or Tiger Woods fan, golf is a game celebrated around the world by professionals and your everyday country club goers.
Many enjoy sports betting as a way to further the gameday experience. Why not make money on what you love? Online sports betting has been pushed even further by the innovative technology of cryptocurrency. Cryptocurrency provides faster, cheaper, and more secure transactions. If you want to bet on golf with Bitcoin or altcoins then take a look at our list of recommended crypto golf betting sites.
Best For Crypto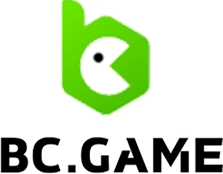 BC.game is one of our top picks for golf betting with crypto. This casino and sports betting site is serious when it comes to cryptocurrency adoption and accepts around 100 cryptocurrencies. Whether you want to pay in BTC or BAYC NFTs, BC.Game is likely to accept any crypto you hodl. They even have their own in-house cryptocurrency.
Bonus
Up to 180% first deposit bonus
Best For Game Selection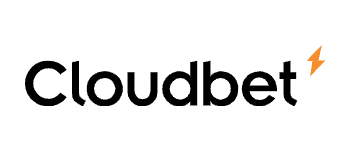 Cloudbet is known for many things – one being their golf betting options – but mostly for their game selection. This bitcoin & crypto sportsbook features 29 sports betting categories and boasts hundreds if not thousands of casino games. This casino and sportsbook also has great provably fair games. All your game category needs will be met with Cloudbet.
Bonus
100% up to 100 mBTC
Best For Bonuses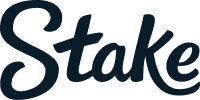 Stake is another crypto sports betting sites that offers golf betting. It is also one of the most reputable sites in the space. Aside from golf betting, Stake has an incredible selection of bonuses and promotions. Choose from all their specialized sport category bonuses, from baseball to tennis and everything in between.
Bonus
$100,000 Weekly Giveaway
Best For Anonymity

NitroBetting is an anonymous sportsbook casino started in 2012, they are known mostly for their sports betting options, including golf betting. By allowing users to create anonymous accounts and only accepting Bitcoin as a payment method, this casino enables its players with a unique anonymous experience. Keep your wins a secret with Nitrobetting.
Best For Promotions

Bitsler was first introduced to gamblers in 2015 and has since been known for its big payouts as it has given away over $10 million worth of bonuses and promotions. The platform is a pure cryptocurrency gambling site, and you can select from any of the 18 cryptocurrencies Bitsler supports though.
This could be an advantage for some but a disadvantage for others. Those that are holders of the cryptocurrencies will have an easier time gambling and getting their returns on time, whilst it could also limit the number of users it has.
Best For Bitcoin

DuckDice made its debut in the fourth quarter of 2016, towards the beginning of 2017. It started with just one casino game, dice, but has since grown to become a fully fledged crypto sports betting site. 
DuckDice offers golf betting with several different cryptocurrencies, Bitcoin being the number one choice on their betting platform. DuckDice also offers some really great bonuses and promotions throughout the year.
Bonus
Claim daily from the DuckDice crypto faucet
How we pick the best golf crypto betting sites
There are a few things that we need to see from a betting platform to green-light it for our readers, and these include:
Licensed Platforms: the betting sites need to be licensed, and most of them are usually licensed under the Curacao Gaming Authorities.
Best odds: we look for the best possible odds for you, making it easier for you to know your best possible choices.
Bonuses & Promotions: we try to involve the sites with the best possible bonuses and promotions to make sure that you maximize what you can get out of the bets that you place.
How to bet on golf with crypto
Finding ways to bet on any sport can be somewhat of a tedious process to go through. Here we have compiled together a list of how you can bet on any golf tournament using crypto betting sites.
Choose a sportsbook that accepts crypto: Not all sportsbooks work with or accept digital currencies, so you'll first need to find one that does. Some popular options include Stake.com, BC.Game, and Bitsler.
Create an account: Once you've found and chosen a sportsbook, you'll need to create an account. This typically involves providing some basic personal details and creating a username and password.
Deposit cryptocurrency: To place a wager, you must first fund your sportsbook account with cryptocurrency. The specific steps will vary depending on the sportsbook, but in general, you'll need to go to your account's "Deposit" section and select your preferred cryptocurrency. You will then be given an address to send your cryptocurrency.
Place your bet: After your deposit has been confirmed and is reflected in your balance, you can navigate to the golf betting section of the sportsbook and place your bet. This might involve selecting a golfer to win a tournament or placing a wager on a specific round.
Withdraw your winnings: You will be able to withdraw your winnings in cryptocurrency if your bet is successful. Again, the specific steps will vary depending on the sportsbook, but you'll usually need to go to your account's "Withdrawal" section and select your preferred cryptocurrency. You will then be asked to provide an address to which your cryptocurrency should be sent.
How to choose a golf crypto betting site
There is an excellent large amount of crypto betting sites to choose from, but even then, it is always good to know which steps could lead you to the best possible betting site for yourself.
Reputation: Look for a platform that has a good reputation in the sports betting industry. You can do this by checking online reviews and ratings to see what other people have to say about the site.
Licensing and regulation: Make sure the site is licensed and regulated by a reputable authority. This helps ensure that the site offers and operates fairly and transparently.
Payment options: Look for a site that accepts a variety of cryptocurrencies, such as Bitcoin, Ethereum, and Litecoin. This provides you with more flexibility when making deposits and withdrawals.
User experience: A good betting site should be easy to navigate and user-friendly. The site should also have a fast and responsive platform to ensure a smooth betting experience.
Security: Look for a site that uses the latest security technology to protect your personal information and funds. This includes using SSL encryption and two-factor authentication, and any other form of protection that is known for its great encryption.
Bonuses and promotions: Some betting sites offer bonuses and promotions to new and existing users. Look for a site that offers competitive bonuses and promotions to maximize your winnings
Popular cryptocurrencies for golf betting
Crypto sports betting is when you place bets using crypto coins instead of traditional currencies. In recent times, there have been a lot of crypto-betting sites have been created. These allow you to bet using a variety of currencies including Bitcoin, Ethereum, Dogecoin, and many more.
Bitcoin (BTC): Bitcoin is the largest and most well-known cryptocurrency in the world. It is widely used by online sportsbooks and a popular option among sports bettors.
Ethereum (ETH): By market capitalization, Ethereum is the second-largest cryptocurrency and is widely used for a variety of applications, including sports betting. It has faster transaction times than Bitcoin and is frequently preferred by users who value speed.
Litecoin (LTC): Litecoin is a peer-to-peer cryptocurrency founded in 2011. It is popular among sports bettors due to its quick transaction times and low fees.
Bitcoin Cash (BCH): Bitcoin Cash is a Bitcoin fork that was created in 2017. Its faster transaction times and lower fees make it a popular choice for sports bettors who value speed and affordability.
Some sites only allow one or two cryptocurrencies on their sites, whereas some will allow more than a hundred of them.
Types of golf bets you can place
Different sports usually involve different types of bets. Here we have created a list of the bets that you will usually find available for golf tournaments.
Outright winner: This bet is solely focused on the possible winner of the whole tournament. The odds for outright winner bets can vary greatly depending on the player's form, course conditions, and other factors.
Top finisher: This is a bet on which golfer will finish in the top three, top five, or top ten of the tournament. The odds for top finisher bets are generally lower than outright winner bets.
Head-to-head matchup: This is a bet on which of two golfers will finish with the better score in a particular round or the entire tournament. The odds for head-to-head matchup bets can vary depending on the players' form and their head-to-head history.
Prop bets: These are bets on specific events or outcomes within a tournament, such as which golfer will have the lowest round score, which golfer will hit the longest drive, or whether a hole-in-one will be made. The odds for prop bets can vary widely depending on the specific event or outcome.
Golf betting tips and strategies
Betting on sports can be difficult, especially without enough knowledge of what gives certain golfers the slightest advantage over others. Here are a few tips you can use to make the best possible bets for yourself.
Understand the players
Research and understand the strengths and weaknesses of the players that will be taking part. Analyze their recent performance, history on certain courses, and playing style.
Analyze the course
The golf course can significantly impact a player's performance. Consider the course's length, design, and weather conditions to assess how players may perform. Certain players perform best at certain types of courses, it's good to know whether or not the course plays to a certain player's advantage.
Look for value bets
When betting on golf, it is essential to look for value bets. This means finding players with odds that are higher than their actual chances of winning.
Bet on multiple players
It is always a good idea to bet on multiple players rather than putting all your money on one player. This increases your chances of winning and helps reduce your overall risk.
Manage your bankroll
It is crucial to manage your bankroll and not bet more than you can afford to lose. Set a budget and stick to it, even if you are on a winning streak.
A short history of golf
Golf has a history dating back as far as the 15th century, believed to have originated in Scotland. The oldest golf course globally is St Andrews, which was established in 1552 and is still in working order to this day. Another fun fact is that there is a running joke that golf is an acronym for Gentlemen Only Ladies Forbidden, as the St Andrews golf club has never accepted a woman as a member. Jokes aside, golf is a sport adored by many, men and women and others alike. The skill required to play this game is unmatched, shaking your handicap down with every game.
Golf tournaments and championships
In a world of great athletes and sports that bless us with never-ending entertainment, we hardly know which ones to look into when we are somewhat clueless about a sport. Here we have compiled a list of the four major golfing tournaments in the world.
The Masters
The Masters is one of the four major golfing tournaments. It takes place every year, and the venue never changes as it always takes place in Augusta Georgia.
The tournament debuted in 1934 and has become famous for its green jacket that is awarded to the winner of the tournament.
It takes place in the Augusta National Golf Club, a club known and loved for its beauty and difficulty. This tournament is considered one of the best in the world and always attracts the best players from all parts of the world.
The U.S. Open
The U.S. Open is also one of the four major tournaments in the golf world. It is widely regarded as a pioneer of the sport as it is one of the oldest tournaments after debuting in 1895.
The tournament is known for its challenging courses that are chosen from a range across the United States of America.
The Open allows both amateur and professional golfers with only the minority being amateur players.
The PGA Championship
The PGA Championship is one of the four juggernauts of the golfing world. It is organized and run by the Professional Golfers' Association of America (PGA).
The tournament plays host to some of the best golf players in the world, as they compete in four rounds for the big prize, which is the Wanamaker Trophy and the massive purse that comes with it.
The British Open
Many might know it as The Open Championship. This prestigious tournament is the oldest of the four major tournaments that take place. It is a professional tournament that is hosted in different parts of the United Kingdom (UK) by the R&A.
The challenges that stem from this tournament are like no other as it is known for its unpredictable weather changes and difficult golf courses. The best golf players compete in this tournament for a chance to win the historic Claret Jug and a massive purse.
Golf Betting with Bitcoin and Crypto
As already explained, whenever you are choosing to gamble, we believe that cryptocurrency presents a range of benefits above and beyond traditional banking, and why wouldn't you want to enjoy a better experience?
If golf is your game, and you want to make some extra money on what you enjoy, then these crypto golf betting sites are where to be. All of the above-recommended casinos accept cryptocurrency and offer golf betting. All these sites offer great games and exciting features too, but today they stand out above the crowd because of their golf betting availability. Check them out for yourself, and happy golf betting. We will see you on the green!
Learn about cryptocurrency and stay updated on casino news with Bitcoin Chaser, sign up for our newsletter for more.