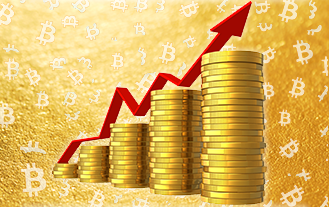 Maybe this is the golden age of bitcoin, or at least its best period price wise since its inception. Bitcoin recently reached and then surpassed the price of a troy ounce of gold. At the moment, a troy ounce of gold is worth $1,237.73 USD, according to the exchange rate provided by Bloomberg Markets. The price of bitcoin is at $1,256 at the press time. Bitcoin is in fact at a new all-time high. It broke its previous all-time high on February 23rd, and it has continued to rise since then. More than three years have passed since the last time the price of a troy ounce of gold and the price of bitcoin converged.
Why did Bitcoin and Gold Reach Parity?
Bitcoin and gold reached parity on March 2nd. There is a possibility that a future gold sell-off coming from Venezuela, had enough influence on gold prices to bring them down. A 10% fall in the price of gold due to Venezuela's desperate needs for foreign currency, could be to blame. International reserves were down to $10 billion USD, of which $7.7 billion are held in gold.
Back in 2016 Venezuela shipped gold to Switzerland to pay its debt. Now experts expect a similar move, given that the country is struggling to pay off $7.2 billion in maturing debt. A multi-billion dollar sell-off would saturate the market with gold, increasing supply and depressing prices. At the same time, Venezuela would exhaust its gold reserves almost entirely. This means that the golden age of bitcoin could be the result of this imminent Venezuela gold sell-off.
A Bitcoin Exchange Traded Fund
On the other hand, it seems that investors have positive sentiments about the SEC approval of a bitcoin exchange traded fund – ETF. This prompted a small bull-run on bitcoin, as the markets await a decision on the Winklevoss twins' bitcoin ETF. The deadline for a decision is just days away. The SEC must decide on this ETF by March 11th – some reports say the SEC has until March 13th – so the market is currently running high on expectations.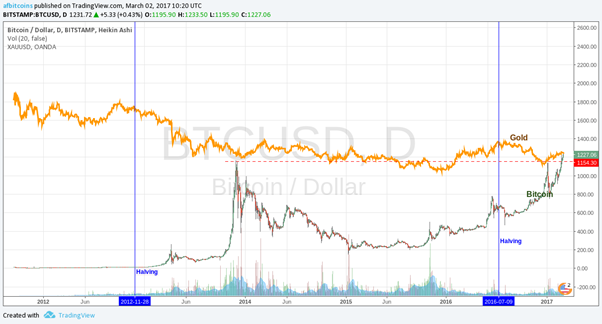 This decision could be one of the most pivotal ones in the short history of bitcoin. As a result, the price of bitcoin may continue its rise. If the proposal receives SEC approval, the ETF may see considerable amount money flowing in. Interested investors could pour more than $300 million USD into the fund in a single week according to experts of the Needham and Co Bank.
Dash and Ether Reach All-Time highs as well
But the decision on the ETF might not be the only reason behind the recent bitcoin bull markets. There is quite a bit of interest in other cryptocurrencies that might have an effect on bitcoin prices as well. Both Dash and Ether prices have seen a surge lately. Dash rose of about 75%, reaching new highs at around $50 USD. Ether on the other hand, hit a price of $20.67, reaching its highest value in eight months. Since bitcoin is still the most widely traded and most accepted cryptocurrency, interest in other altcoins might give it a boost from people who are just getting into the market for these digital assets. This means that bitcoin might have an edge on gold prices in the near future.