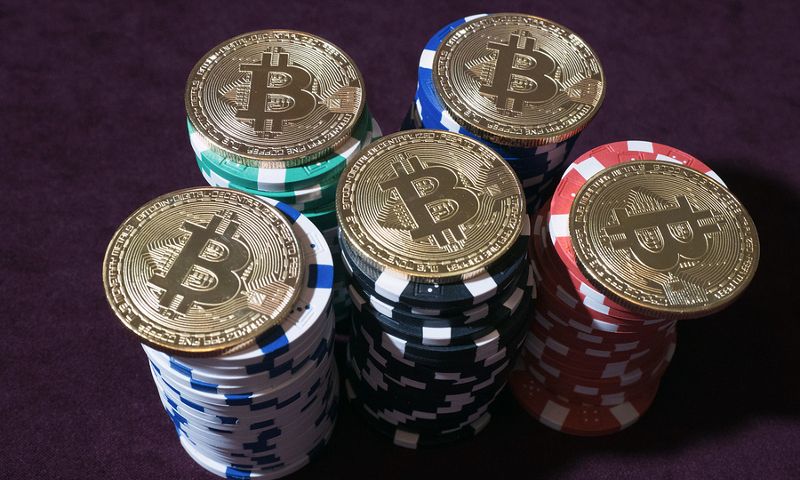 The internet revolution wouldn't have been complete without online gambling that makes it convenient for you to play from the comfort of your home whenever you want. Bitcoin gambling makes this experience even greater, bringing unique games to the fore, quick transactions and a degree of privacy that fiat cannot offer. But is Bitcoin gambling legal?
The short answer is that as long as you live in a jurisdiction in which online gambling is legal, you are gambling on a licensed casino, and Bitcoin is legal within that same jurisdiction, then you can play using your coins all you want. The long answer is a little more complex.
Bitcoin Gambling: The Devil is in the Details!
The question of whether Bitcoin gambling is legal or not is composed of at least 3 underlying questions: 1. Is gambling legal where you live? 2. Is Bitcoin legal where you live? 3. Does it really matter if any of those are legal if I am using an asset like Bitcoin, which is decentralized and doesn't care about the law of the land?
The first question is key if you are looking to gamble online in any case. Whether you use Bitcoin or not, if you care about the law, you should not engage in any kind of online activity that is illegal within the jurisdiction you live in. If online gambling is legal in your jurisdiction, then you should ask yourself whether Bitcoin is legal as well. If it is, then you can gamble with your coins, but if it is illegal, then you would be taking a risk if you use Bitcoin for anything, including gambling.
Are Bitcoin Casinos Legal in the US?
Jurisdiction is the most important issue when dealing with any kind of gambling. Bitcoin casinos are not different. In the US for instance, the rules that apply to each individual depend on where they reside and where they are when they choose to play.
Bitcoin is legal in the US and has even been labeled as a commodity by the CFTC. That means the Bitcoin side of the casino equation in the US is not the root of the issue. The gambling side of the equation is the biggest issue. Bitcoin casinos are legal in the US wherever any other kind of casino is legal. But online gambling in general in the US is highly restricted by federal law. The Unlawful Internet Gambling Enforcement Act of 2006 – UIGEA – prohibits transactions that involve online gambling.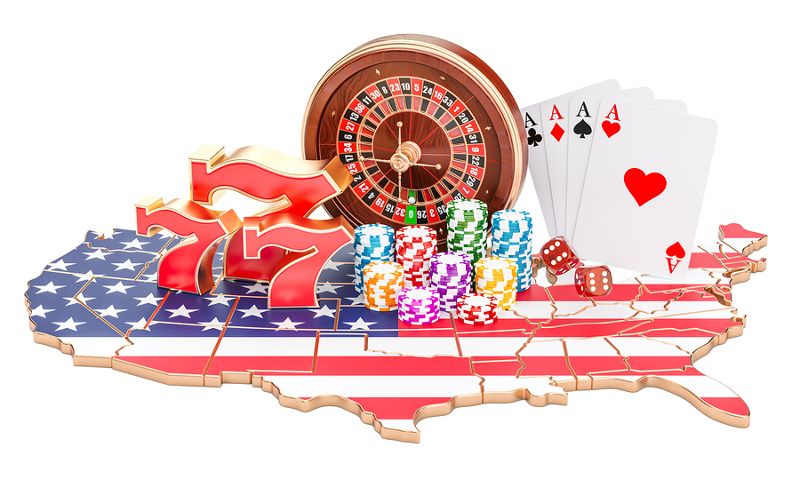 Bitcoin Casinos in the US: The Grey Area
This puts any kind of online casino in the US within a grey area. When it comes to Bitcoin casinos, the problem might be even deeper. If the exchange of a commodity which is not regulated like other commodities that are publicly traded, is not deemed to be a financial transaction, then bitcoin casinos should be legal in the US.
Nevertheless, UIGEA has been criticized widely because its enforcement is lax. Furthermore, the Supreme Court in the US just recently ruled that a major obstacle to sports betting was illegal. This ruling in particular widened that grey area in which Bitcoin gambling operates in the US. Given all these particularities with legislation and the regulatory climate, it is impossible to say definitively that Bitcoin casinos are not legal in the US.
In fact, many Bitcoin casinos service US customers. Some of them are even licensed in a number of states. Other avoid the licensing issue altogether, making them illegal on the gambling side due to a lack of regulatory compliance.
To help you pick a good Bitcoin casino that you can play at with peace of mind and operates in the US, we put together a short list of the best brands that fit the bill:
Are Bitcoin Casinos Legal in the UK?
Another interesting jurisdiction to look at is the United Kingdom. In a sense, regulation of online gambling in the UK is laxer than in the US. When it comes to Bitcoin, the FCA lists it as an unregulated digital asset, but Bitcoin transactions are taxable depending on their nature. Some of these regulations might change when the UK leaves the European Union – Brexit.
Focusing on the gambling side, online casinos that have proper licensing are legal in the UK, regardless of whether they deal with Bitcoin or not. Furthermore, legal tradition in the UK, where it was only legal to place bets over the phone but never face to face, has created an environment in which bitcoin casinos can thrive. So, the short answer is, yes, Bitcoin casinos are legal in the UK, but you should play with the ones that have a license there. Here is a short list of the Bitcoin casinos we recommend for UK players:
Bitcoin Doesn't Care!
The question about where Bitcoin casinos are legal and where they are not assumes that players are interested in playing legally. Bitcoin is an internet protocol. Therefore, regardless of whether online gambling or Bitcoin are legal in your jurisdiction, the Bitcoin network doesn't care. Bitcoin is a censorship-free network.
Its nodes are all around the world. There is no single government entity that can stop the blockchain from working. We always recommend staying on the right side of the law, which is why previous are so important. Nonetheless, theoretically speaking, anyone should be able to gamble with Bitcoin from almost anywhere in the world, provided they use a VPN service.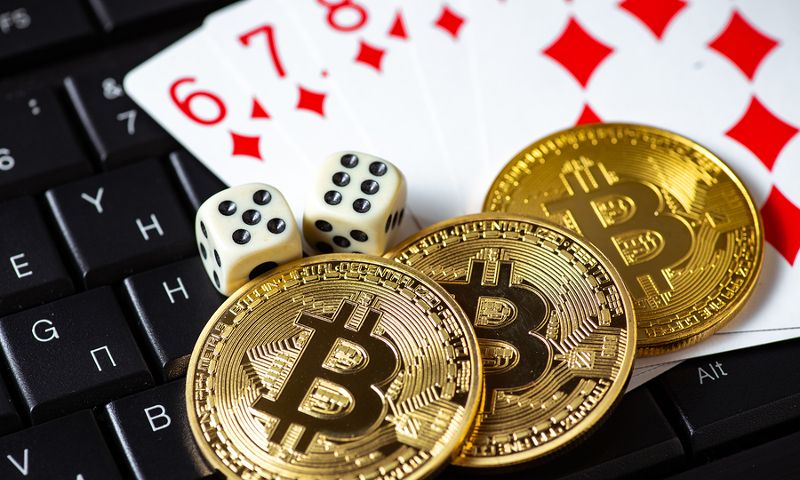 Bitcoin is Not the Enemy!
For governments that want to enforce the law in jurisdictions in which Bitcoin gambling is not legal, they should be looking at VPN services instead of going after Bitcoin users or businesses. They should also keep in mind that most gamblers who use Bitcoin, do so because online gambling is either illegal or too heavily regulated within their jurisdiction. This circumstance has attracted gamblers to Bitcoin as a means of gaining access to what their government seeks to put beyond their reach, and tools like a VPN are the catalyst for that kind of activity.
So, Using a VPN Service is Illegal?
Nevertheless, most governments in the world – with the exception of those which focus on internet access restrictions, like the Iranian government – will not go after VPN services. These are deemed to be perfectly legal. The common denominator between VPN and the legal status of Bitcoin gambling, seems to be that the onus of any kind of illegal online activity involving either tool, is on the individual. If you use a VPN to engage in Bitcoin gambling within a jurisdiction in which either online gambling or Bitcoin are illegal, then you are on the wrong side of the law.
Bitcoin Gambling With and Without a License
Regardless of whether it is legal or not, more gamblers are taking their chances and are gambling with Bitcoin using VPN services. They do so primarily to circumvent the fencing mechanisms that casinos have in place to keep gamblers from jurisdictions in which they do not have a license, from using their services. That is, if the casino is at all licensed. There are plenty of Bitcoin casinos that are not licensed, and players do not require VPN to gamble on them, because they have no interest in placing any barriers based on the player's location.
The Bottom Line is…
These Bitcoin casinos that do not have a license, just add to the complexity of the issue. The bottom line is that Bitcoin gambling is legal in many places around the world. In those places where it is not legal, players recur to VPN services to gain access to the service, taking on the added risk of being caught. In other instances, they go for Bitcoin casinos that operate without a license – which makes that casino operation illegal in most places. Bitcoin, however, doesn't care about the legal status of any of these elements. On that esoteric online jurisdiction, Bitcoin gambling is always legal.