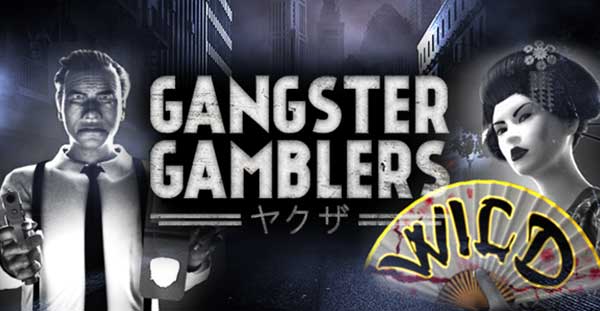 Gangster Gamblers
Everyone likes a good mafia film, whether your favorite is The Godfather, American Gangsters or Goodfellas, there is something about the life of the mafia that draws us in. The mafia embodies wealth and power in a way no other organized crime syndicate does. Beautiful women, excessive wealth, authority and an absolute autonomy have us wanting to be them or be with them and thanks to Booming Games, now you can be. Gangster Gamblers is a slot that will give you a taste of what it was like to be an old-school mafioso and reward you for your loyalty. Set in a dingy back alley somewhere in Chinatown, this slot tells the story of an illegal poker game in an old sushi bar, gone wrong. The scene is set by music straight out of any halfway decent gangster film and excellently crafted and executed monochrome graphics make for an authentic experience. To tie it all up, some bonus features will have you rolling in cash and feeling like the head honcho in no time.
| | |
| --- | --- |
| Reels | 5 |
| Paylines | 15 |
| RTP | 95.37 |
| Scatter | Yes |
| Free Spins | Yes |
| Wild | Yes |
Roughing Up the Reels with Gangster Gamblers Slot
Every good mafioso knows that above all else honor and blind loyalty are most prized in any gang and if you embody these qualities you will be handsomely rewarded. If you wish to climb the ladder and increase your lot on during this thrilling slot then you ought to know what's going on on the reels. This event takes place across five reels and 15 paylines and if you play them correctly, big wins will be yours.
The reals are made up of authentic symbols that add to the atmosphere of the game and they include; playing cards with the numbers 3, 8 and 9, an old-fashioned luxury car, a sushi dish, a handwritten letter, a handcuffed-kneeling man plus a police officer brandishing a gun and a badge and all of them come alive with animation sequences when you hit a winning combo.
The scatter symbol is an interesting one that starts as a man's chest with colorful patterns and then changes to you seeing his face with shades on. If you get two of these on your reels, you will be awarded a 2x multiplier.
An exquisite looking Oriental lady is the wild, and she can substitute for all other symbols except the scatter, to help win big.
Be awarded 10 free spins when you land 3 or more of the scatter symbols. When you do a small pop up will appear with a book. The pages of the book featuring various symbols that will flicker until you press stop. Whatever symbol it stops on is the that will become an expanding symbol to give more significant wins. Symbols on your reels can be replaced by your chosen expanding wild, to provide additional wins.
Land five of a kind of the wild Oriental lady symbols and a non-progressive jackpot of 600 coins will be yours. If you manage to spin in four of a kind, you will receive 300 coins.
Big wins with Gangster Gamblers
If a life of wealth and power is one you have always dreamed of, then this is the slot for you. Booming games has pulled out all the stops to bring you video slot that boasts not only an authentic and exciting storyline but one that executed perfectly. Top of the range graphics and an appropriate soundtrack will have you completely absorbed by this slot in no time. To it, all off Gangster Gamblers offers a rewarding range of bonuses that will have you feeling like a mafioso with its big wins and who doesn't like to win.
Where to Play Gangster Gamblers