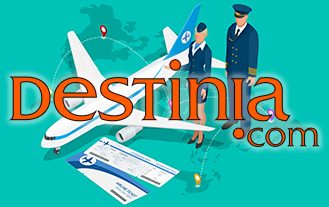 Vendors all over are rushing to accept bitcoin payments. The tourism industry is leading the trend, especially since a borderless currency like bitcoin that is widely accepted is exactly what the industry needed. Nevertheless, the degree to which bitcoin payments have been integrated to various tourism platforms online is different. In the case of Destinia, the integration has reached the highest level possible, showing that this online travel agency is one of the few that caters to the needs of bitcoin users and cryptocurrency enthusiasts.
Destinia at a Glance
Established in 2001.
Based out of Madrid, Spain.
Present in 92 different countries.
Integrated bitcoin payments on March 2014.
Quotes prices in 61 different currencies.
Advantages for Bitcoin Travel
Unlike many other online travel agencies that accept bitcoin payments such as Expedia, Destinia allows the user to set bitcoin as their preferred currency instead of quoting the price in a different currency and allowing the customer to pay with bitcoin. This allows bitcoin users to understand how much everything they want to book is going to cost immediately. To achieve this, Destinia partnered up with Bitcoin Best Bid to set the exchange rates internally according to Bitcoin Best Bid's information, so that its system can do the work for the bitcoin user.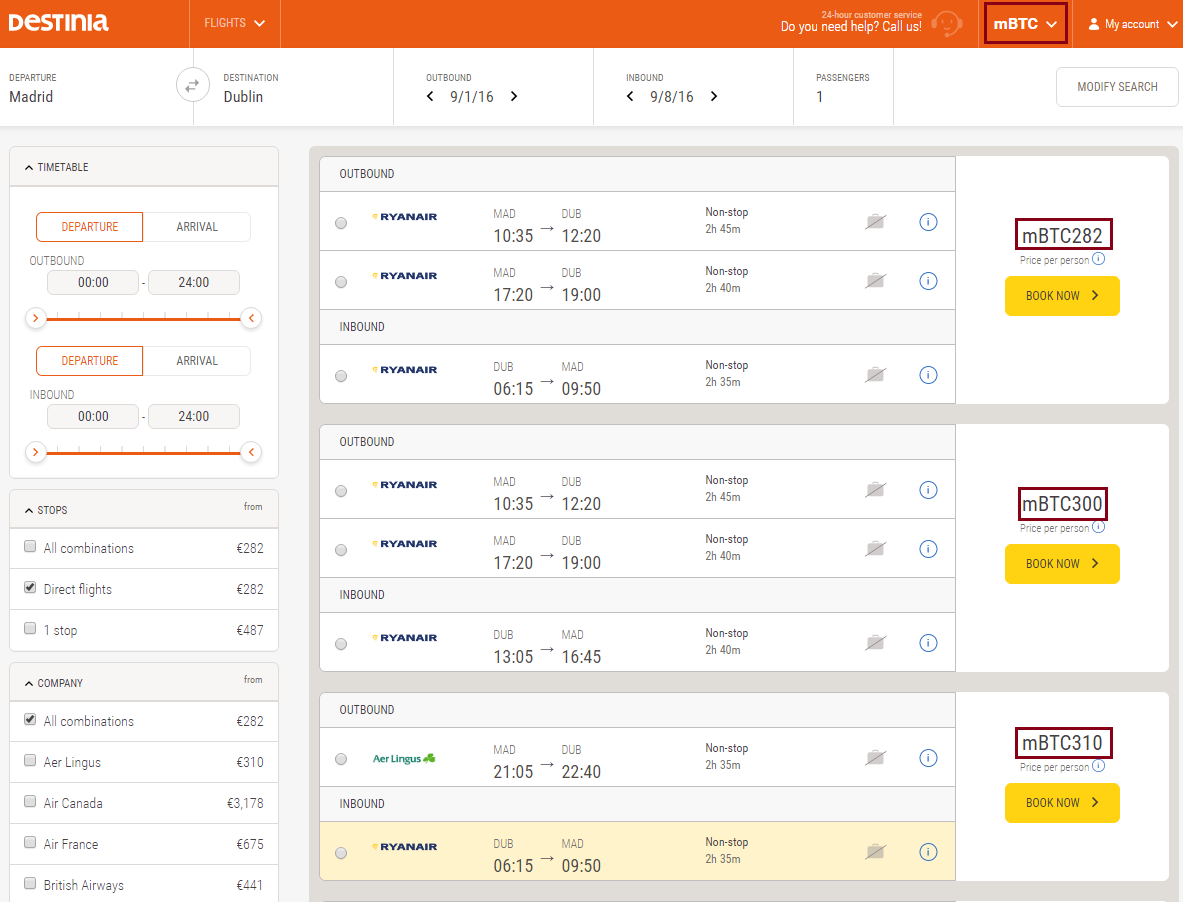 Almost every booking at most hotels and airlines are bitcoin friendly on Destinia. There are a few exceptions like hotels that demand cash payment upon arrival or airlines that demand credit card payments. Other than that, Destinia will take the payment in bitcoin and make all the bookings seamlessly. From a user experience perspective, this is exactly what the bitcoin crowd is looking for.
Additionally, Destinia has a page that explains exactly how the bitcoin payment procedure is done. The instructions are clear and concise. Along with that information, Destinia also offers a short explanation about bitcoin and the advantages of using it, including the heightened security in the transaction process and the fact that the identities of the users are protected when they use bitcoin. This further enhances Destinia's engagement with its bitcoin customers and shows the company truly understands the currency and its advantages.
Bitcoin Prices
Destinia currently quotes all bitcoin prices in mBTC, which is a thousandth of a bitcoin. Since the price of a single bitcoin typically goes into the hundreds of dollars, it makes sense to express ticket prices in a smaller denomination. The use of the mBTC quote further proves the degree to which Destinia has integrated bitcoin into its system and how well it understands its users.
Customer Care and Support
Another great advantage that Destinia brings to its customers is its industry leading customer care and support standards. With agents available 24/7, travelers will be able to get support around the clock wherever they might be if they have any question or if they have any inconvenience. Destinia's customer service is also highly professional and well acquainted with bitcoin, so they will be able to take care of any question a traveler may have. Email support is also available, and travelers will be able to contact Destinia through both of those channels in English, Spanish, French, German and Catalan.
Conclusion
Clearly this is an online travel agency like no others in term of its level of bitcoin integration and the wide range of travel options available to its bitcoin customers. There are few other agencies that have the experience that Destinia has, with over 15 years in the market that can quote prices directly in bitcoin. It is clear that Destinia will become one of the leading travel agencies for bitcoin users all around, so if you are looking to book and use your coins, go ahead and see for yourself!