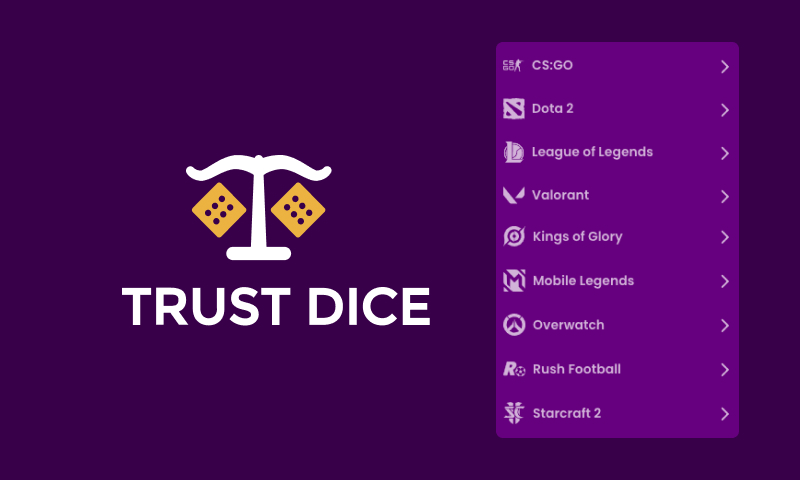 TrustDice has been a staple in the cryptocurrency casino industry, bringing its players brilliant bonuses, stellar customer support, and zero withdrawal fees. They first made their debut in 2018, and has since been a shining star within the community. From live casino games, to a sportsbook, to a crypto casino faucet, and their own cryptocurrency token. This casino continues to impressive, and their latest announcement only adds to the hype.
TrustDice casino has announced, as of August 20th, that they will be offering esports betting on their platform. They already offer an exceptional sports betting catalog, with more than 30 sports categories to bet on, but they always strive to do better. Their debut of esports gambling is a massive step, and will ensure a higher level of success in the ever-growing and competitive casino industry.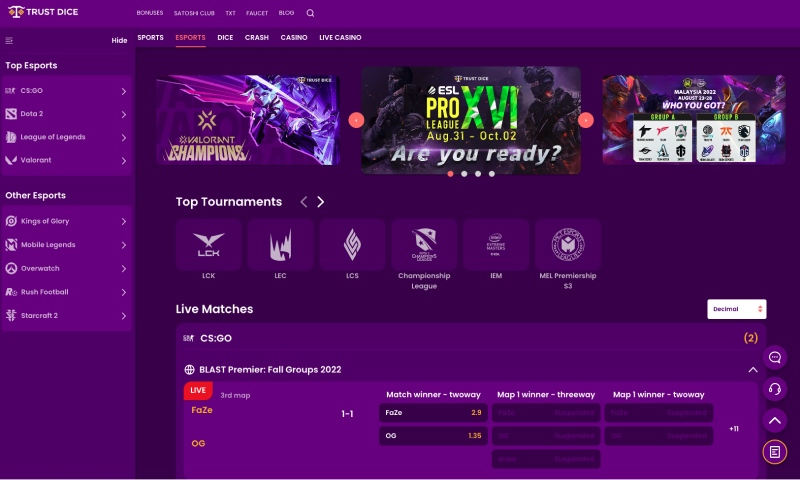 They are not just testing the waters, they are diving deep as they release this additional feature on their platform. Users will be able to choose from 10 esports betting categories, more than most established esports gambling platforms. Users can bet on esports tournaments and events surrounding:
CS:GO
Dota 2
League of Legends
Valorant
Arena of Valor
Kings of Glory
Mobile Legends
Overwatch
Rush Football
Starcraft 2
Get access to esports betting within all these leagues, and more. Esports gambling is not new, but it is something very few casinos are prioritizing. Gaming and esports is a multibillion dollar industry, and we are happy to see platforms working hard to capture these markets.
If you want to learn more about TrustDice before testing out their Esports platform, check out our in-depth TrustDice review.