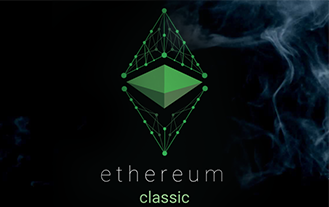 It is no secret that not all Ethereum users were comfortable with the hard fork solution that took place recently. A considerable amount of them chose instead to stay away from the post-fork Ethereum, retaining instead the old chain in which the DAO attack will remain an immutable part of the blockchain's history. These Ethereum members constituted Ethereum Classic. This split within the Ethereum network, will allow its members a choice that has no precedents. They will also automatically be entitled to claim their Ether in either blockchain. This situation is also interesting to analysts following the success of Ethereum, the price of Ether and those who will document how the outcome of the split will affect similar choices in future blockchain projects.f
Enough Miners Secure Ethereum Classic
Since most of the members of the Ethereum community agreed to the fork, some casted their doubts about whether Ethereum Classic would be able to have enough mining power to secure the blockchain. Those fears quickly dissipated since enough miners stayed with classic. Skeptics also casted doubts over the value of Classic Ether, Ethereum Classic's cryptocurrency. The future of this new cryptocurrency will depend mainly on Ethereum Classic's success at attracting users.
Ethereum and Ethereum Classic will Coexist
Differentiation without hostility is one of the concepts that Ethereum Classic must be able to convey to cryptocurrency enthusiasts all around, in order to achieve greater traction. Arvicco, one of the most prominent programmers behind the Classic network, has signaled in his interview with Bitcoin Magazine that no one intends to take a confrontational stance vis-à-vis Ethereum. This is a great first step in reassuring potential Classic users.
Quality is the Name of the Game in a Level Playing Field
With those issues aside, Arvicco and company must now focus on going beyond their principles and deliver high quality support for Ethereum Classic to succeed. In terms of the principles of "decentralized, censorship-resistant, permission-less blockchains", there is no doubt that the hard fork put Ethereum Classic in a position above that of Ethereum. However, Ethereum has the backing of big names, organizations and investors. That has helped return Ether to a path of growth, at market cap levels second only to those of bitcoin.
While there is a lot of space for competing projects to get a good piece of the blockchain project pie, Ethereum Classic is at a disadvantage. It must translate its moral high-ground into commercial success to claim its rightful position in the blockchain project market. This is the network's most crucial test, given that it competes directly with what Ethereum has to offer.
Final Thoughts
Regardless of where people stand in terms of this Ethereum spin-off, it will be interesting to see how these projects will develop in parallel. There is no doubt that Ethereum Classic will start with a significant disadvantage in its mission to provide smart contract service. If 2 organizations provide the same service – although Ethereum Classic members would say it is different because unlike Ethereum, they will not bail anyone out – at similar costs, then a lot of the work falls on the branding. Hopefully this split will serve as a great study case on blockchain project splits in the future.
Click here to read more about Ethereum Classic.