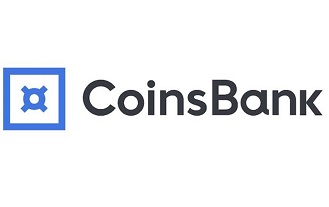 We interviewed Andrew Vi previously as soon as he took over as CoinsBank CEO and before the Blockchain Cruise. We decided to follow up with him after we came back from the cruise, to ask him more about CoinsBank, the cruise and recent developments in the world of bitcoin. Through this interview you will be able to find out more about this great company, the services it provides, how you can establish a relationship with them and more. Is there another blockchain cruise in the works? Take a look.
CoinsBank Customer Profile
Bitcoin Chaser: With such a diverse range of products, your customers must include a wide variety of different businesses. Can you tell us more about the profile of your customers and the sectors they are involved in?
AV: We have a very healthy mix of individuals and business in industries from coffee shops and online retailers to IT companies and Financial Investment firms. I am glad that as cryptocurrency is becoming more and more mainstream we are attracting a wider array of individuals and business.
CoinsBank's Growth
SG: How do you plan to continue growing your customer base over the next few years?
AV: Our client base continues to grow and I am proud to say that CoinsBank is visited by users in 183 countries. Educating the public and governments worldwide on the value of blockchain technology and FinTech is a top priority for short and long-term growth. By providing reliable service and a superb customer experience, while continuously innovating and expanding the line of products and services we will continue to increase our market share.
Fundamental Information
SG: Can you give us an insight into the strategic outlook of CoinsBank?
AV: I'd like to take a step back and properly introduce CoinsBank to your readers. CoinsBank is a simple and secure all-in-one integration of major digital and world currency banking. As an industry, leading company CoinsBank offers every kind of financial service blockchain and cryptocurrency enthusiasts are looking for:
– Bitcoin and digital asset wallet
– Bitcoin debit cards
– Cryptocurrency trading platform services (allowing investors to trade on a wide variety of currencies)
– Cryptocurrency merchant services
– Real-time advanced charts and other exceptional features for currency markets.
– PAMM tools
– Corporate Accounts
– The convenience of a mobile app
CoinsBank operates in Bitcoin, Litecoin, U.S. Dollars, Euros, British Pounds, Russian Rubles, Australian Dollars, Swiss francs, Japanese Yen and will be adding other fiat and cryptocurrencies.
Strategy
AV: CoinsBank's sustainable growth can be attributed not only to its unique business model, but to advanced IT infrastructure, which continues to evolve and adapt to market demands. In addition, CoinsBank's cutting edge technology, has and will continue to support the growth and the surge in the number of transactions. As CoinsBank's security standards will continue to exceed the expectations of government regulators and satisfy account holders.
CoinsBank distinguishes itself not only by being a sound financial services provider, but also as an industry leader offering education, training and collaboration for and by industry leaders, partners, customers and blockchain enthusiasts. To further the awareness, education and community of the blockchain industry, CoinsBank hosts annual networking events. This year's we already had first semi-annual event – the CoinsBank Blockchain Cruise. 9 days aboard Royal Caribbean Anthem of The Seas in US/Caribbean area. In November, we will embark on 4-day journey in China/Japan markets.
Establishing Business Relationships
SG: Which channels are the most popular among your customers to establish a business relationship with you or acquire your services?
AV: We are starting to generate more clients through referral/word of mouth. We see more and more customers don't want to utilize conventional online support channels and prefer to use social media to address questions. To accommodate our customers' trends and stay effective we are integrating social channels into our live support client. It also allows customers who come through Viber, WhatsApp, telegram, WeChat or other social networking clients to be faster identified as genuine clients and provide more streamlined experience to our clients.
CoinsBank Communication Channels
SG: How do you see those channels changing over the next few years?
AV: Customer Security is our primary concern. While we intend to stay innovative and adopt to market demands, technological advancements are secondary to customer safety. Our main focus is to provide reliable service to CoinsBank customers and adopt to the rapidly expanding client base. We are continuously improving and growing our support personnel and adding multilingual professionals. English, Spanish, Russian, and Chinese are our main languages now.
Competitiveness
SG: The field in our industry is getting more crowded every day. How do you maintain your level of competitiveness in the face of this challenge?
AV: You are correct. We see numerous services popping up in cyberspace attempting to claim their share of the market. I welcome all of them as it introduces the market to new clients. I see it as an opportunity for us to be better and more innovative. I am proud to say that our product line up is top level. We continue to add relevant services, but more importantly we are on our way to a fully licensed class A banking license in Europe and in the US. This will allow us to provide truly government insured accounts for FIAT currency, making the customer experience not only smoother but safer for our clients. As more and more governments will adopt regulations for FinTech industry, customers will have fewer but better choices for their service needs. And once again that is why the long-term strategy is our focus and concern.
Bitcoin Growth
SG: We have seen bitcoin prices skyrocket in the last 2 months. What do you think are the key variables behind the sudden growth?
AV: The main reason for rapid growth is that it is no longer a toy for a few, it is becoming a mainstream investment and financial instrument. Government regulators are making it safer and more appealing for general and institutional investors to consider bitcoin as a healthy alternative to stocks and bonds. In addition, the economic situation in a lot of countries makes bitcoin one of very few options for asset protection.
CoinsBank's Advice for Businesses Considering Bitcoin
SG: What is your message for those businesses who have been thinking about opening up to bitcoin but have remained on the fence so far?
AV: Innovation has always been scary at first. When cars, mobile phones, internet or even credit cards came into our lives, most people were very skeptical, but now no-one can function without any of the above. The early investors in Bitcoins had an opportunity to purchase them at $2 in December of 2011. Today when the value is approaching $3,000, I don't have to say anything, just show the charts and stats. The numbers can speak for themselves.
Demand for Services in Light of Bitcoin Prices
SG: With bitcoin getting noticed due to the sudden price increases, have you seen a sudden spike in demand for your services?
AV: Yes, we have seen a tremendous growth especially over the last 6 months. The value of bitcoin has made it desirable to learn about. As people learn more, and have a better understanding of the fundamentals, they will be able to differentiate between providers on quality and relevancy of services.
Next CoinsBank Blockchain Cruise
SG: Turning to this wonderful CoinsBank cruise retreat, we must ask, how are you planning on matching or even surpassing the experience next year?
AV: It was a learning curve for us, I would say even more, than it was for our participants. A group dynamic on the vessel is completely different then on land. We have learned what to do better and I can assure you that our next cruise that will depart from Shanghai, China and sail to Kumamoto, Japan and back will be even better. Even though our partners at Royal Caribbean make the cruising experience unforgettable, the CoinsBank cruise is not just about the exotic destinations that we visit aboard the best vessels that exist in the modern world. It is about interaction, knowledge and relationships. Although the conference days were amazing, the main benefit of having this blockchain event on a cruise ship was the networking. Partnerships were made, friendships were formed and a community was shaped. Attendance at our "Sunset Viewing Parties" has become a tradition that we will carry forward to future events.
All-in-all the CoinsBank Blockchain Cruise was not only a revolutionary way of doing events, it was also a massive success. Memories were made and millions of dollars in contracts were entered into and some even executed while on the ship.
---
CoinsBank is an all-in-one gateway to blockchain services. For cryptocurrency wallets, cards, exchanges, merchants, apps, and more please visit them here.