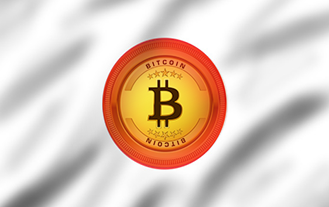 Over 2 years after the Mt. Gox scandal that put Tokyo on the bitcoin map for all the wrong reasons, the House of Councilors, one of Japan's parliamentary chambers, has voted to regulate bitcoin exchanges. The Japanese Financial Services Agency will now have to oversee all bitcoin and cryptocurrency exchanges based out of Japan. Regulation will include much more stringent KYC requirements, and it will serve as a much needed example for the rest of the world to follow. This move is especially important in terms of avoiding any future Mt. Gox-like melt downs.
Added Oversight Encourages Investment
With this initiative, the Japanese government will also encourage more investment in blockchain and cryptocurrency related companies, apart from avoiding any future financial mismanagement from bitcoin exchanges. Now that the rules are clear, the consumers will understand that Japan-based firms are reliably monitored by a reputable financial watchdog. This constitutes a great selling point, especially after the Mt. Gox case provided some negative headlines for Japan-based cryptocurrency firms.
Bitcoin Defined as "Asset-like Value"
The other key advantage of this legislative initiative, is the definition that the Japanese authorities have given to bitcoin. Regulatory stipulations, according to reports in the Japan Times, define bitcoin as an "asset-like value", which is a much more sophisticated and thoughtful approach than that of the CFTC and the patchwork of definitions that various European Union organizations and governments have given it. This definition effectively puts bitcoin in a category of its own in terms of financial assets, opening the door to deeper study of its behavior, and that of other such digital assets.
Attracting FinTech Investment
The Japan Times reported that both parliamentary chambers passed a law to ease restrictions on banks to invest in non-financial businesses. This, coupled with the new bitcoin/cryptocurrency regulation, will solidify Japan's place in the FinTech development industry. This is constitutes a holistic approach that other nations, which would like to become FinTech development centers, should adopt.
Final Thoughts
With this new piece of regulation going into effect in a year's time, bitcoin exchanges and other such businesses will have enough time to adjust. While they do so, other companies based in countries that lack a proper regulatory framework, may well start looking at the possibility of relocating to Japan. With a complete set of financial services and institutions, enough investment potential, and one of the world's leading stock markets, Japan can easily become the nation of the rising bitcoin.
Click here to read the Japan Times article on bitcoin regulation.