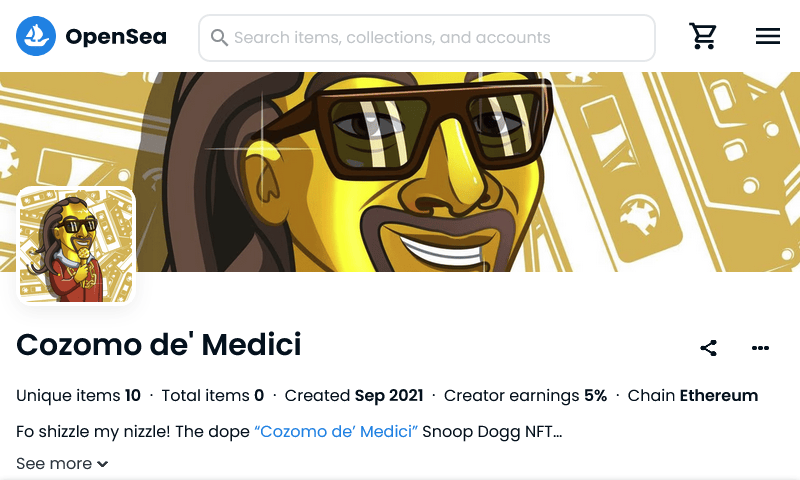 Rollbit casino has always been known for innovation, but their most recent partnership highlights how dedicated they are to empowering upcoming technologies.
On March 1st, 2023, Rollbit tweeted out to the world that they have partnered with the mysterious figure known as Cozomo de' Medici. This is the same Cozomo who had recently donated 22 digital artworks to the LACMA, the Los Angeles County Museum of Art.
This was one of the first and biggest collection exhibitions to launch on American soil, or in the art world in general. Among the digital artworks was a CryptoPunk, CryptoPunk #3831 to be precise, which had previously sold for more than $2 million.
So who is this masked man? And what is he doing with Rollbit casino? We can only answer one of those questions, for now.
This partnership will see the start of the so-called #ArtTank, an initiative that will see $1,500 a week used to buy digital art. Every Tuesday, art will be acquired to grow Medici Emerging Collection. Users can share their artwork in the comments on the weekly tweets, where submissions will be reviewed to purchase. Artists will be announced after the purchases, to give them more coverage on top of the earnings they make.
Aside from finding new and emerging artists, it seems this campaign of sorts will see innovations such as NFT lending prioritized. This could be where Rollbit comes in, as one of the greatest utility NFT casinos out there, this is right up their alley. Especially after the launch of Rollbot NFTs. We are excited to see art and NFTs reach new heights with the help of Cozomo de' Medici and Rollbit casino.
Share your artwork with the world, you may just be among the lucky winners, and be sure to learn more about Rollbit casino in our Rollbit Casino Review.