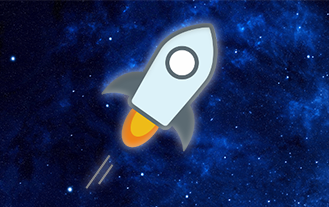 Stellar Lumens is a cryptocurrency created by a team of developers in 2014. Co-founded by Mt Gox and Ripple's Jed McCaleb, Stellar Lumens is an open-source network that allows payments between financial institutions. It will also enable "seamless exchange between currencies, and let anyone build low-cost financial services." Stellar will allow banks to connect to remittance companies and payment platforms like M-Pesa, increasing the reach and scale financial institutions can have, explained McCaleb in a recent press release.
How Does Stellar Lumens Work?
Stellar allows payments that are originally denominated in fiat currency, but it also has its own native digital currency called Lumens – XLM. Developers chose this name to distinguish it from the Stellar network itself. Lumens serve as "security tokens" against DDoS attacks because the Stellar network requires users to spend a small amount of Lumens – 0.00001 XLM – in order to transfer fiat currencies. This way, Lumens act as bridges with the goal of facilitating trades for currency pairs for which markets are smaller or less liquid.
Other Stellar Lumens Requirements and Characteristics
Also, the Stellar chain requires all users to hold a minimum of 20 Lumens in every single account to ensure that they are authentic and to maintain a seamless flow of transactions. The Stellar Lumens Consensus Protocol – SCP – provides a system to reach consensus without relying on a closed system that records Lumens transactions. Therefore, Stellar Lumens doesn't rely on Proof of Work (PoW) nor Proof of Stake (PoS) to secure its blockchain. Instead the network relies on a Byzantine agreement system. To complete the system, the developers of the network made Lumens into an inflationary currency with a fixed increase rate of 1% per year.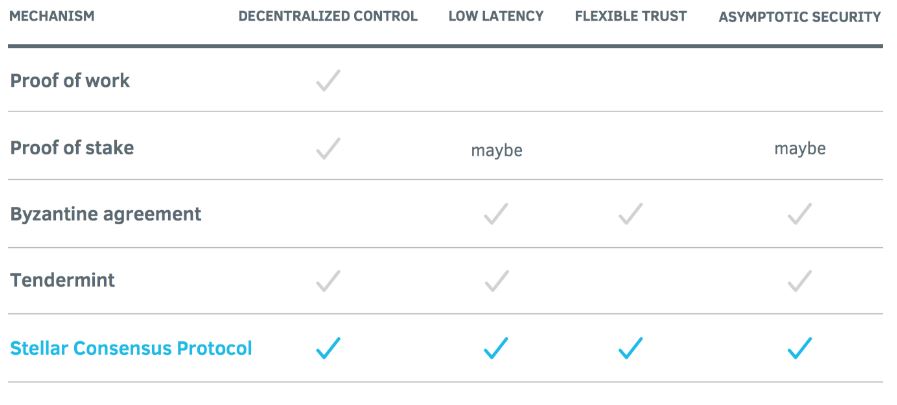 This effectively allows SCP to provide some advantages that are not available on PoW or PoS blockchain networks:
Decentralized control.
Low latency.
Flexible trust.
Asymptotic security.
Federated Byzantine Agreement or FBA
This results in a system known as a Federated Byzantine Agreement or FBA. This arrangement provides the specific quorums, or groups of nodes required to reach agreement and make the consensus within the system, a distributed consensus. Each node has the right to decide which others to trust, so they don't need to rely on the same trusted participants to reach consensus.
Stellar Lumens Value and Price
At press time, The price of Lumens is $0.037729 USD according to Coinmarketcap, with a 24h volume of $24,846,200. On May 4th, the price rose about 45%, and on May 8th Lumens cracked the top 10 digital currency ranking, on an incredible gain of 131.08%. The reason for the timing of this growth rate is unknown. It might be because all the other cryptocurrencies were also going up, so speculators might have decided to diversify their investments, investing in this cryptocurrency. This certainly put the Stellar Lumens network on the map, and it seems to be a good choice for cryptocurrency enthusiasts who are looking for an inflationary, trustless currency, which can escape the known deficiencies of the PoW and PoS systems.
Click here to read more about Stellar Lumens.