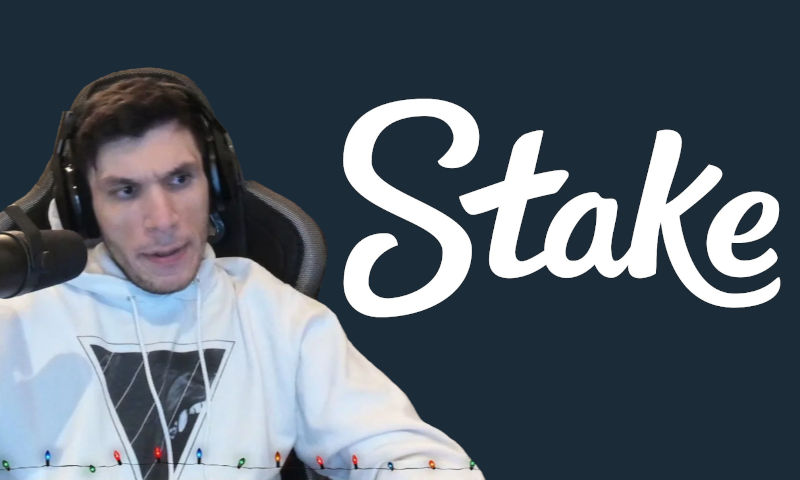 32-year-old Twitch streamer Trainwreck, otherwise known as Tyler Faraz Niknam, saw an incredible win at Stake Casino. Trainwreck returned to streaming after 18 days, and upon his return, he decided to play a few roulette spins at his regular casino, Stake Casino.
In the live stream, on July 19th, 2022, we see Trainwreck has all his money placed on 10 and 11, with a total bet amount of $350,000. As the little white ball jumped from number to number, you can hear Trainwreck repeating "10 or 11" as he awaits the outcome. The ball finally settles on 11 and Trainwreck walks away with an incredible win of $3.3 million.
What a way to return! This win comes shortly after he announced his partnership with Rise Above the Disorder to create the Community Care Program, where he donated $350,000 in aid of providing free therapy to creators' communities. But Trainwreck is very aware of his privilege to bet and win so much and makes it very clear to users that not everyone will profit from gambling. Atop his stream, he leaves a note stating "Do not gamble, you will lose".
This win is very reminiscent of Drakes' recent win at Stake casino where he won a total of $25 million on the numbers 10 and 11 on a roulette game too. Trainwreck and Drake both have a passion for gambling and do not use it as a means of income, but rather for entertainment purposes. We are just happy to see casino players win big.
If you want to learn more about this casino, check out our Stake casino review. We bring you all the biggest and best casino news.
Stay updated with Bitcoin Chaser, sign up to our newsletter for news, exclusive bonuses, and more.