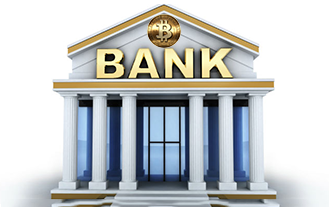 Swiss bank Vontobel, has just launched an investment product based on bitcoin. The certificate, which will be issued in USD via the SIX Swiss Exchange, is the first one of its class, bringing more mainstream attention to the digital asset. Many purists would object to this move because it is a derivative, sold and handled by middlemen, which goes against the essence of Satoshi Nakamoto's white paper. However, it may help bitcoin become more of a mainstream option, and it could buoy its long term growth. For the bank, this move might be beneficial as well.
Bitcoin Derivatives More Accessible?
It is clear that being the first bank to issue a bitcoin tracking certificate, in a country famous for its banking products, will be great for Vontobel's prestige. However, the bank's claim of offering "investors a simple means of investing in bitcoin", might misconstrue the principles underpinning bitcoin trade. Cryptocurrency exchanges, such as Gemini, Coin Base and others, are pretty straightforward from the user's perspective and are also reliable, facilitating the purchase and sale of bitcoin. Buying coins through the exchange could be way simpler than setting up an investment account to trade derivatives.
A Small Paradox
This is precisely why bitcoin purists will not like the news. Nevertheless, it could help their cause to make bitcoin a more prominent and acceptable exchange medium. If people start investing in these derivatives instead of buying the coins, because they fear hackers or following any other line of thought, bitcoin will become more of a mainstream name and its reputation will benefit. Cryptocurrency enthusiasts must now grapple with a small paradox: bitcoin was created to circumvent middlemen and empower P2P trade. However, to make bitcoin a good enough medium of exchange, it needs to be more widely accepted. It seems that wider acceptance of the digital asset, depends on the middlemen it sought to circumvent.
What Purists can Rescue
Even though the very idea of bitcoin derivatives on a stock exchange is diametrically opposed to the principles under which it was created, Vontobel's financial product does offer an advantage to cryptocurrency enthusiasts. Since trading will be done on a derivate with bitcoin as the underlying asset, the trading itself is unlikely to affect the value of the asset directly. This prevents speculator moves and allows bitcoin to follow its current pattern of use without adding volatility.
Final Thoughts
There is no doubt that Vontobel has scored a big win with their bitcoin tracking certificate. It has the potential to bring new customers who are interested in investing in bitcoin, to their offices. The news will also serve as publicity. It is widely known that when a company is the first one in its sector to announce bitcoin related trade or payments, it automatically gets mentioned in the media. Bitcoin purists may not like this, but it is the game they have to play given the success of this digital asset.
Click here to read Vontobel's official announcement.