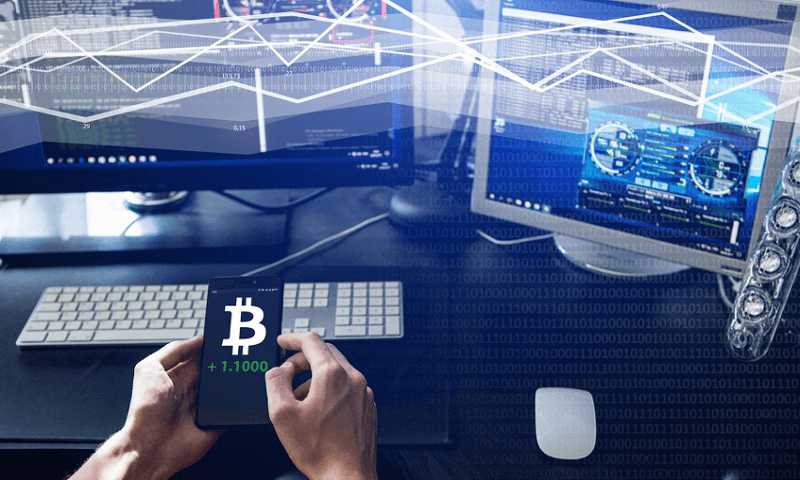 While we all expected some disruption to our economy as a result of the Covid-19 pandemic, few of us could have accurately anticipated what has gone done. Banks and governments have gone into a frenzy, pulling resources and bailing out hedge funds and corporations in an attempt to keep the economy afloat. Still, people are angry – and the bailouts seem to be doing little to stave off a rapidly approaching recession. At this point, we need to look at 5 ways to keep your crypto portfolio pumping during a recession.
The U.S. shouldn't bail out billionaires and hedge funds during the coronavirus pandemic, Social Capital CEO Chamath Palihapitiya says. "Who cares? Let them get wiped out." https://t.co/dIbizumtqG pic.twitter.com/u8BSVvr0B1

— CNBC (@CNBC) April 9, 2020
5. Diversify your portfolio to keep it safe during a recession
A non-market asset is an asset which is not influenced by market conditions – so not fiat currency. When you invest in a non-market asset, it's best to diversify your portfolio. Buy cryptocurrencies, as well as other assets like silver or gold. A great place to start is eToro – the world's leading social trading platform. Trade Bitcoin, altcoins, and other assets all from one readily available trading hub.
4. Keep your portfolio pumping and don't put all of your eggs in one basket 
Okay, this point could technically be 5(b), but we think it's important enough to stand out on its own. If you already own Bitcoin, you've likely seen the benefits you can get from the OG digital asset. Still, it might be a good idea to diversify your choices, and put some of your money into several altcoins, like Ethereum, Cardano, or Ripple. Do your research carefully though, and don't spread your portfolio too thin.
3. Buy low, sell high – don't buy at the top and then dump your crypto portfolio when things get rough 
This principle should be ingrained into every single crypto trader's mind – unfortunately, it's not. Just look at those poor souls who bought into Bitcoin at the top, and then lost about 90% of their investment in 12 months. Buying in when the market is down is truly the only way to go about this. Hold onto your crypto through the recession, and sell off when the market recovers.
2. Keep a nest egg so you don't have to draw from your portfolio 
This one is truly easier said than done. For those of you who are actively employed, you should have between 3 and 6 months worth of salaries saved to live on during a recession. For those who are retired, you'll need a minimum of 5 years worth. Yes – that sounds like a hell of a lot of money, but ultimately building up savings and a nest egg can help protect you and your crypto when things get tough. If you're using 90% of your salary to live on at the moment, it goes without saying that things will get real for you if you lose your job.
1. Protect your portfolio by investing in Bitcoin 
Number 1 on the list of 5 ways to keep your crypto portfolio pumping during a recession, is by investing in Bitcoin. Bitcoin was made as a response to the last global recession in 2008, and will likely weather this storm well. Many analysts have found that investors are pulling their capital out of the traditional markets in favour of investing in Bitcoin. Bitcoin is decentralized, so it was built to survive in an apocalyptic global economy. You can buy or trade BTC on eToro.
Keep your crypto portfolio pumping, and prepare for the recession ahead 
There's no getting around it – recessions are terrifying, stressful, and can be genuinely destructive for millions of people. We don't want to sound like doomsday preppers, but ultimately it's best to be prepared for the worst. When we look at the 5 ways to keep your crypto portfolio pumping during a recession, some ideas ring true: Diversify your portfolio, keep a nest egg, and trade Bitcoin.