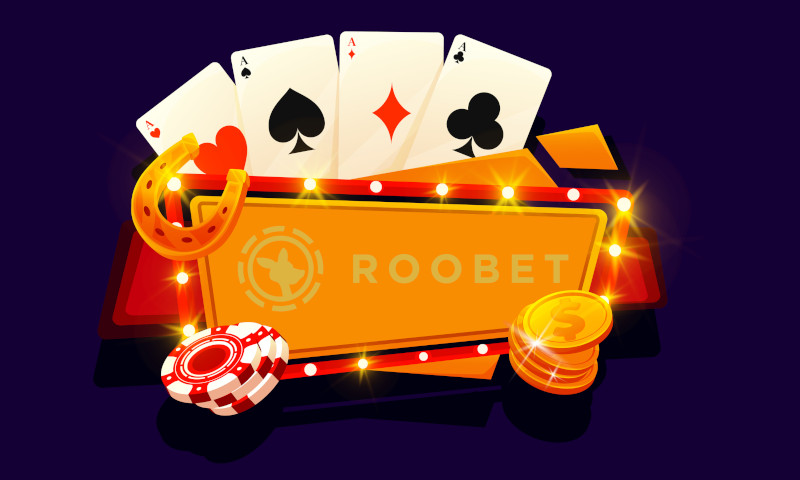 Roobet is one of the fastest-growing online crypto casinos with over 3,000 games and unique features. They do things a little different at Roobet, with live streams, multiple cryptocurrency options, and a commitment to esports. But the best thing of all at Roobet? That has to be their games.
Roobet offers unique in-house games, tons of slots, vibrant game shows, and live dealer games. A new or returning player to Roobet won't have much trouble finding something great to play. But we are going to make that decision just a little bit easier by highlighting our top picks for the best games on Roobet casino.
We will go by category, picking a favorite game for each because, well, it's just too hard to pick. So here are a few.
| | | |
| --- | --- | --- |
| ✔️ | Best original game | Robot Crash |
| ⚙️ | Best exclusive game | Robot Bonanza |
| 🎰 | Best slot | Sweet Bonanza |
| ⚡ | Best Bitcoin game | Blockchain Megaways |
| 🤵 | Best live dealer | Roobet Rooolette |
| 📺 | Best game show | Mega Wheel |
Roobet Crash

Roobet's own wildly popular casino game has to be at the top of the list of best games at Roobet. You place a wager then watch as the rocket shoots to the moon, gaining altitude at an ever greater pace. The aim is to predict the highest point the rocket will reach before it crashes. As each round plays out, with the rocket climbing, the action gets more and more intense.
The rounds are quick and you get to play alongside fellow Roobetors, seeing the predictions they make as well as their wins and losses. You can try Roobet Crash in demo mode so even if you have not deposited at Roobet you can still join in the fun.
Crash is an incredibly popular game at crypto casinos, but Roobet Crash is one of the originals and one of the best.
Roo Bonanza

When it comes to slots, we have to include Roobet's popular exclusive slot from Pragmatic Play, Roo Bonanza. With 6 paylines, this is a bright and colorful slot that works well on any device. The scatter symbol is Roo himself, and it pays on any position. When four or more scatter symbols appear on the screen, a free spins mode is enabled rewarding 10 free spins.
You will not find this particular game anywhere else, and for a good reason, it is one of the most loved games at the casino.
Sweet Bonanza

For our choice of the best slot, we are going to listen to the people and go with the most popular slot at Roobet: Sweet Bonanza. This 6 reel paylines slot from Pragmatic Play is fruity, colorful and, like everything else at Roobet, a lot of fun.
Sweet Bonanza comes with a lower-than-average RTP of 96.48%. You can play with crypto or, if you just want to give it a try, set the slot to fun mode and give it a spin.
Blockchain Megaways

So making a category for the best Bitcoin game is something we just could not resist. And we did it to talk about Blockchain Megaways from Booming Games.
You can, of course, play all games at Roobet with Bitcoin (or Litecoin, Ethereum, and more for that matter). But what better way to gamble Bitcoin than with a crypto-themed slot.
This 6 reel slot is a Bitcoin maximalist's dream, featuring free spins and cryptocurrency tiles. It is one of the most unique slots out there and does a great job of bringing out the cyberpunk vibes of the cryptocurrency world.
Roobet Rooolette

Head over to Roobet's Live Lounge to discover a nice selection of live casino games. While Roobet does not have the same variety of live dealer games as other casinos, what they do have is great.
And our pick for the best of these is at Roolette. Created by the live casino game specialists Pragmatic Play, this is a great version of roulette where you play alongside fellow Roobet players. You can get involved with them as well with a live chat feature which allows you to share the highs and lows.
Mega Wheel from Pragmatic Play

While Roobet does not have a massive variety of live dealer games, they make up for it with game shows. With over 20 titles from the likes of Evolution and Pragmatic Play, you are bound to find something interesting. But our pick of the best game show goes to Mega Wheel.
This game has all the excitement and razzle-dazzle of a live TV game show, with the bonus of you being able to get in on the action directly. The live chat is always active and the mega wheel itself is huge. You place a bet on your lucky number and wait till the spinning stops.
Playing Games at Roobet
Free Play
Like with everything else, Roobet does things a little differently when it comes to bonuses. Rather than offering a deposit bonus or free spins when signing up, you can instead make use of Roobet's Free Play feature that rewards points for completing simple tasks, like filling out surveys, registering on websites, or using apps.
One example of this is TikTok. By downloading and using TikTok for a day, you can claim 62 points, which can then be used as credit to play Roobet's games for free. The more tasks you complete, the more credits you earn.
Fun Play
The slots at Roobet come with a Fun Play feature that you can toggle on at the bottom of the game. So even if you do not have Bitcoin in your bank, you can still try out the slots and decide if it is a site you want to play at more.
Fair Games
The games at Roobet are provably fair which means you can see and confirm the outcome of every bet placed at the casino right in the game itself. A nice benefit of this is that you can also see every bet placed by other gamblers on the platform, as everything is open and transparent. That means you can see some the big wins as they come in!
Community
Roobet is certainly a community-focused online casino and one of the casinos worth following on Twitter. This extends to their games, with them even asking their community what type of game they want next (and, yeah, they got some interesting responses). This can be seen in-game as well, with lively chats in all their live casino games.
Further Reading
If you have got to the end of this article and are still looking for some more information about Roobet or crypto casinos in general, then we have a few articles worth exploring.